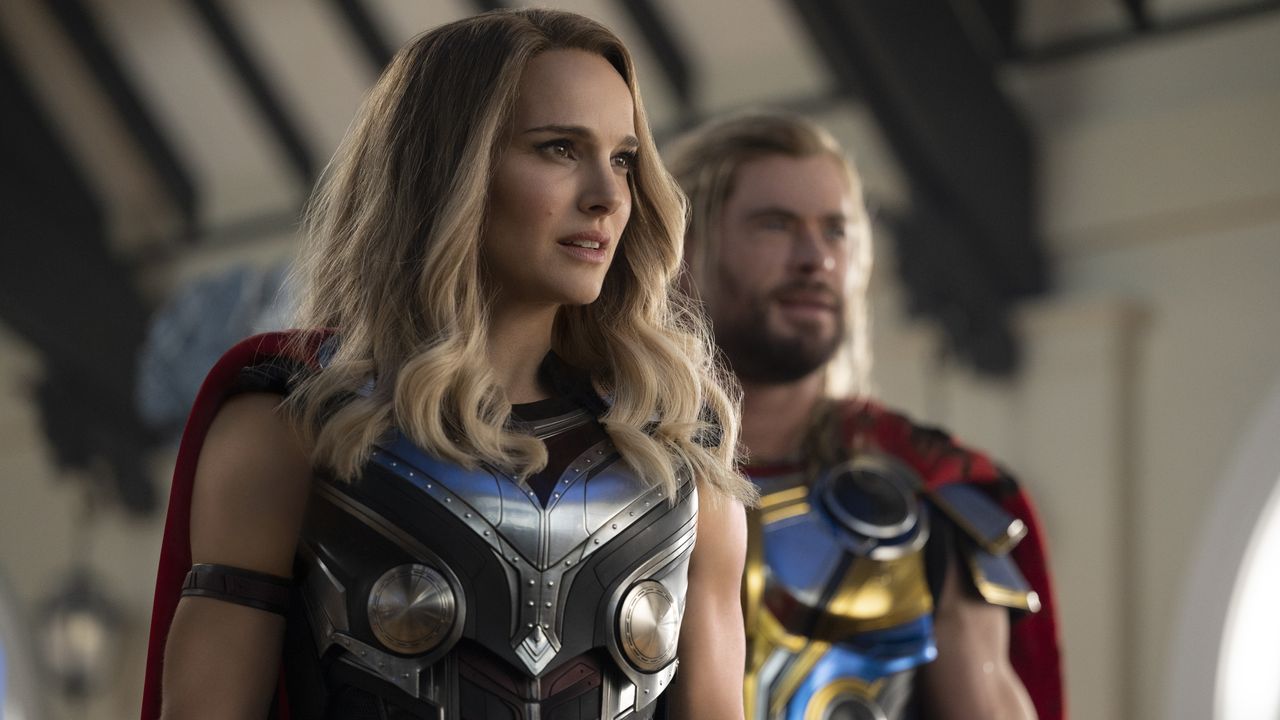 In 2017 Taika Waititi brought the world Thor: Ragnarok and it delivered in ways that other MCU movies failed, it brought a more human side to Thor without missing any of the action, and the same can be said for Thor: Love and Thunder. Directed and co-written by Waititi, the other co-writer Jennifer Kaytin Robinson truly delivers on one of the most fun movies within the MCU, but oddly the most realistic. Movies like Thor: Love and Thunder and its predecessor fully understand what they need to be, and it's not just a comedy. There is heart in Love and Thunder from Thor and the grief of losing family and friends to a new challenge from Natalie Portman's Jane Foster.

It is more of an ensemble movie with Hemsworth taking the lead, but one surprise was Christian Bale as Gorr. Bale's performance steals the show in the best ways possible. He is sinister, taunting even, but in every scene, Bale commands your attention. "Thor: Love and Thunder" opens up with Gorr in the midst of a tragedy but coming face to face with a god he worshiped. Bale plays the devout Gorr perfectly, a mix of fear, admiration, and grief to the anger and betrayal when he is told that all he has to do is suffer for his gods. Bale manages to have you almost rooting for Gorr to somehow win but also wishing he failed in his endeavor. It's a villain unlike anything in the MCU, and with a great performance and a fantastic script, Gorr is a villain you will love to watch.

It wouldn't be a marvel movie without cameos, and somehow, Waititi packs Thor: Love and Thunder full of them, but they never overshadow the rest of the movie or characters. Some you will recognize, and some are entirely new to get you excited for future movies. A testament to excellent writing and direction.

After watching Thor: Love and Thunder, you simply can't ignore Russel Crowe as Zeus. Despite the terrible attempt at a Greek accent that has to be deliberate, Crowe is a great addition to Thor that I never knew could be a great fit! From his humorous actions and lines, I hope to see Zeus and any other Gods in future movies. Zeus has the potential to be a sinister addition to any future installments, citing "they beg you for mercy without knowing if you're listening," questioning the audacity that people beg to see superheroes and not their gods all the while being comedic gold. An interesting mix for certain.

One of the surprises of Thor: Love and Thunder is the comedic timing of Chris Hemsworth. From adding new life to Stormbreaker to the grief of losing almost everything in his life, Hemsworth balances out the emotions perfectly with Thor. Though briefly, Thor is with the Guardians of the galaxy, and it is Chris Pratt who lets the comedy down. Compared to Hemsworth, Pratt gives a wooden but brief performance while you can truly tell that Hemsworth loved every minute of being Thor, and it translates on screen. Other great mentions of course Tessa Thompson as King Valkyrie and Waititi as Krog. They all have great on-screen chemistry which is highlighted in group fights and even sitting, watching as Thor confronts Zeus with what Krog deems as a shy courgette. Some moments will leave you laughing, even so, when goats are concerned.

Overall, Thor: Love and Thunder is a fun movie to watch, but it has an incredible heart and fun action sequences that aren't to be missed. From stunning visual shots to humorous and heartfelt scenes, this may be my favorite MCU movie to date.

Final Score- [8.5/10]
Reviewed by - Leigh Doyle