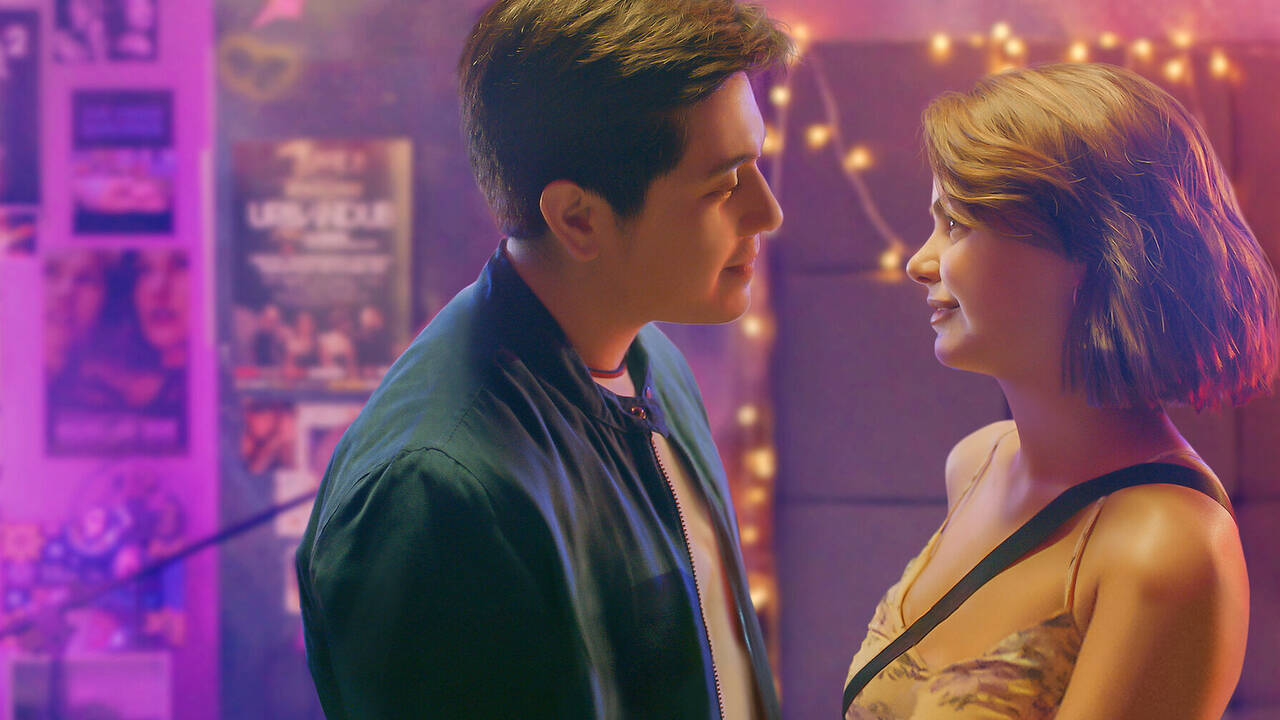 The movie starts with the female lead, Amanda still lying in her bed, and her life seems to have a void. She reaches the wedding venue of her school friends where Harold is also present. An absurdity is seen between the two, which confirms that they had a past as the movie takes us back in time.

Nine years ago, they became really good friends as they had common lectures at school. One has a firm belief in destiny, and the other knows how to make his own. The girl is from a rich background, while the boy tries his best to make both ends meet. Despite being very different people Harold gets attracted to her due to her charming nature. While reaching the wedding venue, flashbacks of the old times are shown, and just like this, the movie takes us back and forth in time.

Harold now works as a restaurant manager in Toronto, and AM works at her uncle's pharmaceutical company. When the present time is shown, AM's character seems a bit disturbed as she's continuously sipping wine and it appears that she's finding it hard not to say those words. During their school, Harold had a big crush on her, but things didn't work out well. They shared their vulnerabilities, and now their life has provided them another chance. This is the day when they can make the most of their time and correct their mistakes.

Whenever I looked at AM, the lines "The Eyes, Chico, They Never Lie" came to my mind. Just one look at her eyes, and you'd know how much she had been through. Janine Gutierrez (playing Amanda or "AM") has very expressive eyes and the pain that her character has been going through can be felt throughout the movie. When she had a great friendship with Harold, her eyes shined, and when all was gone, there was an emptiness in them.

The theories of "Parallel Universe" and "Power in Belief" make the character of "AM" so much different. The girl has a spirit that doesn't leave her even in the most difficult times. She found her home in Harold and for her, that was a friendship that later she realized was something very deep. The ship had sailed long ago, and nothing could have been done with Harold getting married soon. Being an emotional film, Maybe Today is a great option for those who like to watch the romance genre.

The ending of the movie is worth watching, and I found myself directing Harold to go back to her. Did he go? If he did then, what about his fiancee? All these questions popped up, and I was left waiting for that sweet moment between the two when they finally confess their feelings and seal them with a kiss. The audience will fall in love with AM's character as she has so much to tell. For me, Janine Gutierrez stole the limelight.

With a total runtime of 99 minutes, Maybe Today is a great watch. "If not in this universe, then in another universe" are my favorite lines from this heart-touching movie. The title has been kept "Maybe Today" as they met after nine long years, and maybe this was the day they can finally open up and have those unfinished conversations. Talking about the lesson this film gives, teaches one to recognize and value love at the right time.

Final Score – [8/10]
Reviewed by - Riya Singh
Follow @_riyasinghhh_ on Twitter
Publisher at Midgard Times