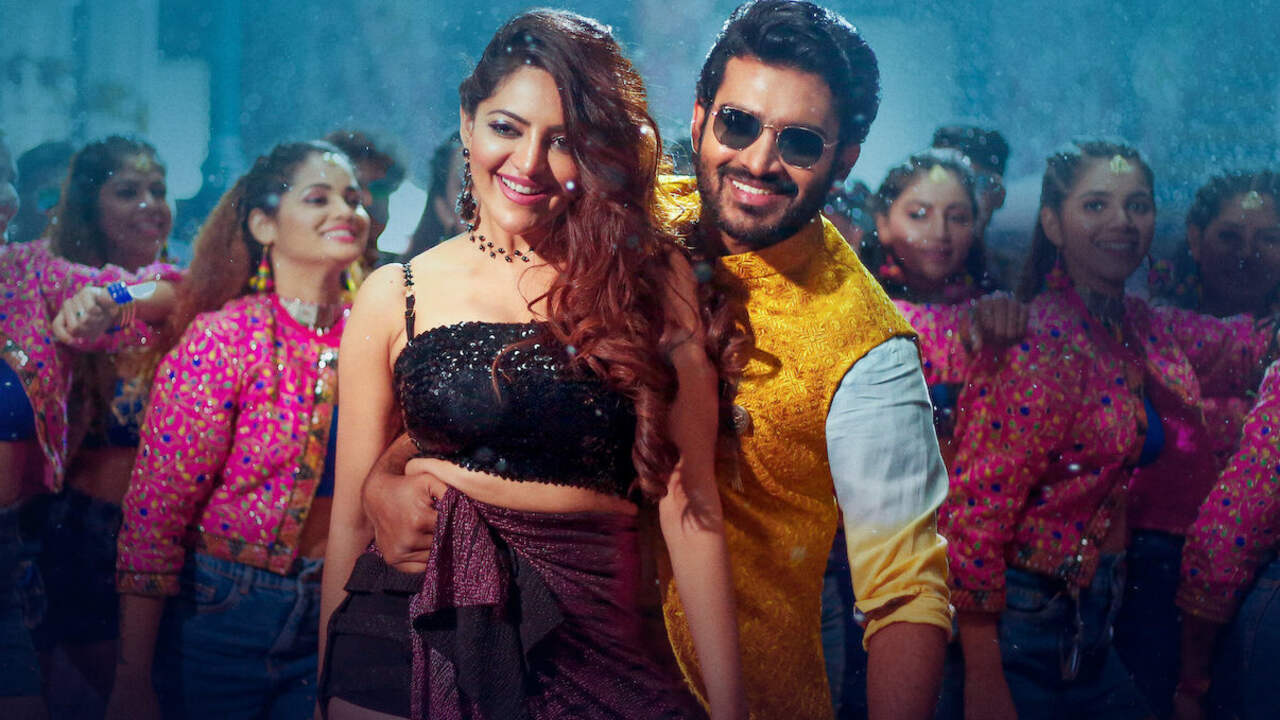 Meter is a Telugu film and it starts with 2006 Police Recruitment Selections where Venkat (a police officer) is raising his voice against the wrong things. The man never hides his opinions and that's why he gets transferred often. One thing that Venkat can not and will never tolerate is injustice. Not getting recognition and acceptance for his good deeds, he wishes his son Arjun would someday become a Police Officer and fulfill his dreams. Well, which Indian parent doesn't put the burden of expectations on their child's shoulders?

Seeing how his father was once hit by Byreddy (the Home Minister), Arjun decided he would not become a Police Officer as the job values none. Reluctant to even participate in Police Selections, Arjun found his escape every time until his Dad escorted him. There also the young man found an excuse and that was to beat the goons. While being engaged in this activity, his eyes locked with those of a beautiful young lady who has a weird habit of throwing acid on the faces of men who approach her. To justify her acts, the reason given is that her sister committed suicide after being dumped and since then she has hated the male race.

Achieving the impossible is Arjun's forte and hence he pursues the girl and is successful in winning her heart. After getting selected for the Police Force, Arjun can be seen talking to the uniform while it is drying, this is one of the most hilarious scenes in the movie. All these scenes indicate that Arjun is a character who lives life on his terms and isn't scared of anyone. Not being able to resign himself, he finds ways to aid his seniors in firing him, but all those tricks backfire. He has dumb luck and hence whenever he tries doing something against the law, things turn out to be in his favor.

Having a personality opposite to his Dad but to achieve great things, Arjun takes fights from many big leaders. To learn how things turn out for him, go and watch this entertaining movie. The film has been titled as Meter and the reason behind it is intriguing. "Where emotion starts, logic ends" is a great line in the film said by Arjun.

In my opinion, this 164-minute-long film deserves every bit of praise. The movie continued to intrigue the audience throughout its duration and there wasn't a dull moment in it. Be it comedy, action scenes, or acting, they've aced in all of them. I specifically want to mention Pawan who played the role of Kantam Byreddy. The energy he and Kiran Abbavaram (in the role of Arjun Kalyan) have brought to the screen is rare to watch. Both the hero and the villain have performed exceedingly well and since villains don't receive much appreciation, this one's for Pawan. Athulya Ravi was lovely and she also had a bold character. I liked the characters of Meter a lot as the writer had given each of them a special attribute like how the Commisioner was funny, Arjun was fearless, Athulya was bold, and Pawan was fierce and had a hunger for power.

The script of Meter is excellent in every manner, and this Telugu film shouldn't be missed. The audience won't even know when their two hours have passed away. The equation shown between Arjun and his father, and Arjun and his lover are amiable. Everything seems so easy for him however it isn't as the boy puts a lot of thought before doing anything.

Final Score – [8/10]
Reviewed by - Riya Singh
Follow @_riyasinghhh_ on Twitter
Publisher at Midgard Times