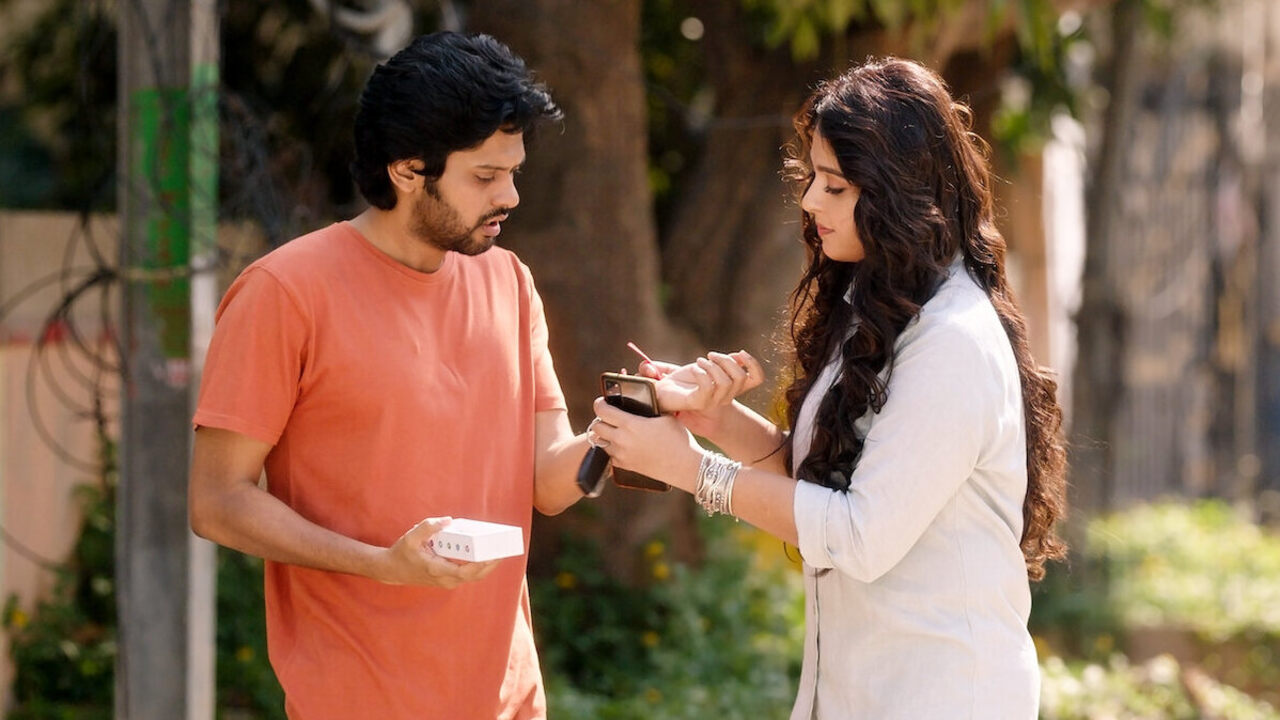 Miss Shetty Mr Polishetty is a 2023 Telugu romantic comedy film written and directed by Mahesh Babu P. The film stars Anushka Shetty and Naveen Polishetty in the lead roles, with Murali Sharma, Tulasi, and Abhinav Gomatam in supporting roles. The film follows the story of Anvitha Ravali Shetty (Anushka Shetty), a successful chef who is independent and career-driven, and Sidhu Polishetty (Naveen Polishetty), a stand-up comedian who is easygoing and has a carefree outlook on life. Anvitha is hesitant to commit to a romantic relationship or start a family, while Sidhu is eager to settle down and get married.

Their paths cross when Anvitha decides to become a single mother through sperm donation. She approaches Sidhu, who agrees to be her donor. However, as they spend more time together, Anvitha and Sidhu begin to develop feelings for each other. As their relationship progresses, Anvitha and Sidhu must confront their contrasting views on relationships and parenthood. They must also learn to compromise and make sacrifices in order to be together.

Miss Shetty Mr Polishetty is a refreshing and heartwarming romantic comedy. The film's greatest strength is its two lead characters, Anvitha and Sidhu. Anvitha is a strong and independent woman who is not afraid to break the mold. Sidhu is a kind and caring man who is supportive of Anvitha's dreams.

The film is a refreshing take on the concept of single parenthood and the societal norms that surround it. The film breaks the stereotypes of age, gender, and marital status, and portrays a strong female protagonist who pursues her dream without compromising her identity. The film also explores the themes of loneliness, friendship, family, and love in a realistic and humorous way. The film does not shy away from showing the emotional and physical challenges that Anvitha faces in her journey of becoming a mother. The film also does not judge or glorify any of the characters' choices but rather presents them as human beings with flaws and strengths.

Shetty perfectly captures Anvitha's strength, vulnerability, and inner turmoil. Polishetty is as charming and likable as Sidhu. He brings his signature comedic timing to the role, but he also excels in the film's more emotional moments. Anushka Shetty proves once again why she is one of the most versatile and talented actresses in the industry. She portrays Anvitha with grace, dignity, and conviction, and makes the audience empathize with her character's struggles and aspirations.

The film's screenplay is well-written and engaging. The film effectively balances humor and heart. The film's comedy is not slapstick or over-the-top. Instead, it is rooted in the characters and their relationships. The film's emotional moments are also well-handled and resonate with the audience.

The songs also blend well with the narrative and do not hamper the pace or flow of the film. The cinematography by Nirav Shah is splendid, as he captures the scenic beauty of London and Hyderabad with his lens.

I would like to add that the film is also a celebration of modern relationships and the different ways that people choose to build families. The film does not shy away from difficult topics such as single motherhood and sperm donation. However, it treats these topics with sensitivity and respect.

Miss Shetty Mr. Polishetty is a quirky and charming rom-com that breaks stereotypes and celebrates individuality. It is a film that will inspire you to follow your dreams, no matter what others say or think. It is a film that will touch your heart with its simplicity and sincerity

Final Score – [8/10]
Reviewed by - Arpita Mondal
Follow @ArpitaMond33387 on Twitter
Publisher at Midgard Times