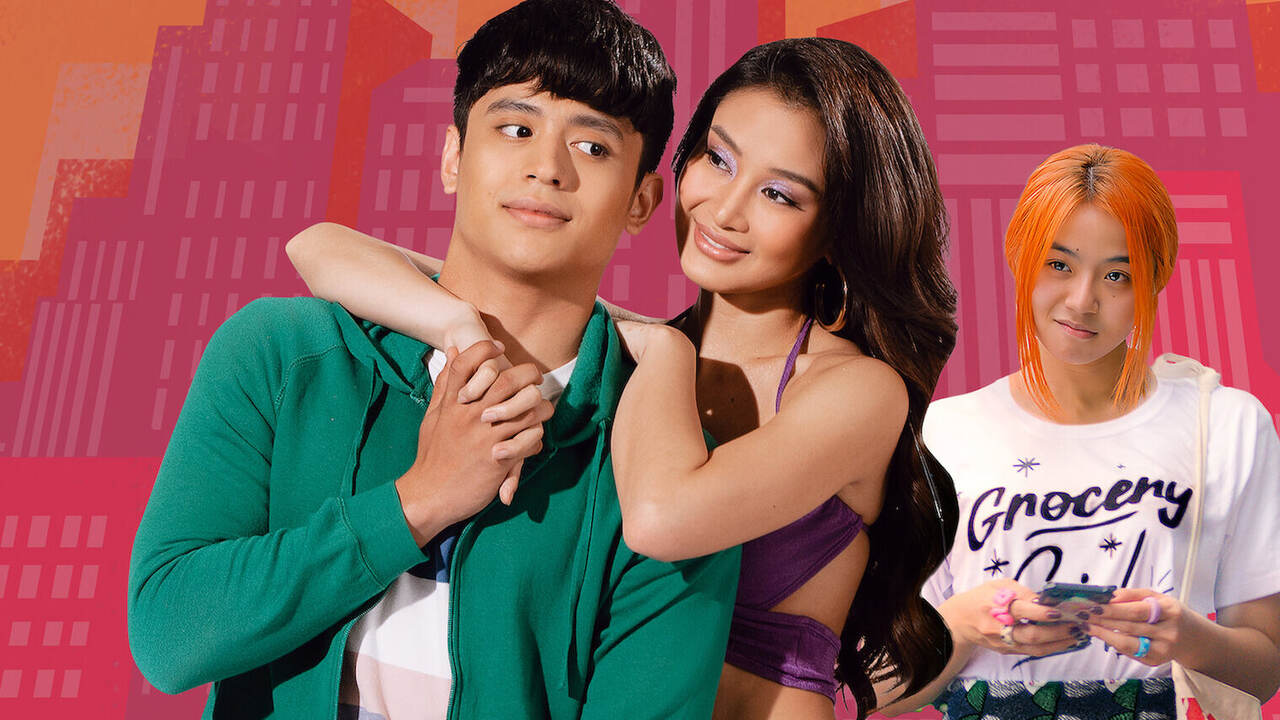 Missed Connection is a new Netflix Original film from the Philippines. Directed by Jelise Chung and starring Miles Ocampo. It is a film about a supposedly hopeless romantic girl named Mae having an encounter in the supermarket with this guy in a green hoodie. After her interaction, she uses this hypothetical app called "Missed Connections" (an app that lets you describe people that you saw in an area and see if they are on the app and can contact you, for romantic reasons I assume). She puts up a confession about the boy and he connects with her. But things take a twist when she gets to finally meet him. What happens as this toxic hopeless romantic falls for this guy is what the plot of the whole film is about.

Missed Connection feels like a movie that was written by a teenager on Wattpad and then overproduced into a Netflix Original. The only difference is that it isn't as overtly sexual or mature with its themes or subject matter. I've already given a summary of the plot but I'd like to go further into the story to explain just how problematic the main character is. Mae is portrayed as this bubbly girl who works on making tees with just one word and those words can be anything that pops into her mind. She also has an auntie that she very enthusiastically over-explains everything. When she eventually meets the guy, she gets to know that the guy was actually describing some other girl in his missed connections. Despite that, they continue talking and then she eventually learns that the guy "Norman" is a web designer and then he decides to help her out with her failing website/business.

During working with her he makes it clear to Mae that he isn't interested in her, and that he was actually looking for someone else in that store. Despite all the explanations Mae continues to try and make him want her as more than a friend.

We have weird tropes like Mae having her ex-boyfriend constantly being in her head. He constantly shows up in every other sequence talking about how she is making dumb decisions and how she'll end up alone and miserable at the end. That is in some ways fun to watch.

When Norman eventually meets the girl he was looking for, she turns out to be this influencer who also owns a salon. Her name is Julia. Mae tries to sabotage that too. It is like someone made a checklist of all the bad characteristics to have in terms of behavior and relationships and then created Mae using all that. I suppose one can say that the film's intent is to show how people can grow and mature from their poor decisions. How people can learn to self-love. But the issue is that this message is told in a rush. Mae doesn't get anything more than a montage to do that.

The production design, acting, and other technical aspects of the film again range from poor to mediocre. I'd say the actress playing Julia did well though in some sequences.

It is a relatively okayish film that teenagers would probably enjoy, but as an adult, it isn't something that might appeal to you. This kind of story has been told in much better ways in much better media. It might be a guilty pleasure for a few who are interested in watching something dumb and passing the time this might interest you.

Final Score- [6.5/10]
Reviewed by - Vikas Yadav
Follow @vikasonorous on Twitter
Publisher at Midgard Times