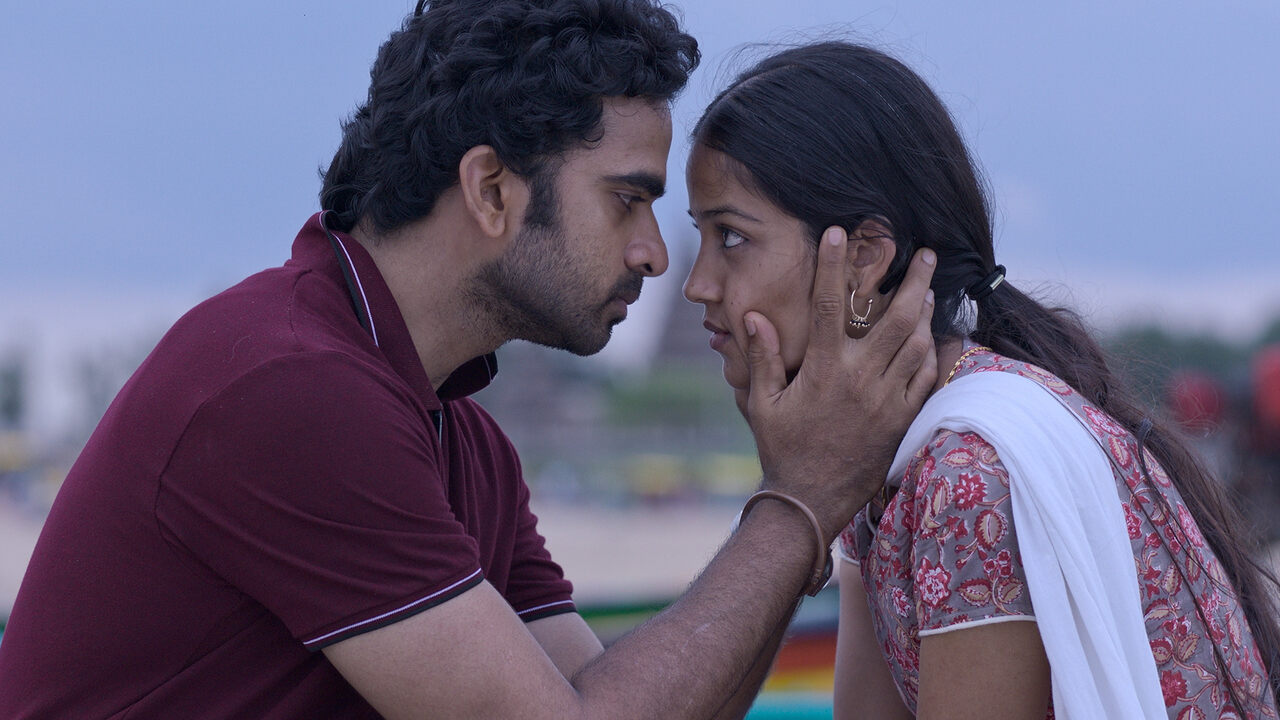 Modern Love Chennai starts with a note that says "Inspired by personal essays from the New York Times Column Modern Love." Six marvelous stories are delivered by the Directors Bharathiraja, Akshay Sunder, Balaji Sakthivel, Rajumurugan, Thiagarajan Kumararaja, and Krishnakumar Ramakumar with a cast that has done their best to show the stories on-screen.

Modern Love Chennai is an anthology series with every episode making you understand what love is and how it looks, especially what people in love look like. I wouldn't be revealing the plot of various episodes as it would spoil the fun of the show. I think that this series isn't made for everyone and you'd know from the first episode itself if it's the one for you or not. The ones who'll like the first episode won't stop until they've finished watching all six.

I never thought that love stories can be expressed so beautifully and gracefully except in the period films like Pride & Prejudice but, Modern Love Chennai proved me wrong. There are six episodes in this series, with the longest one (69 minutes) starring Wamiqa Gabbi. Each episode has a different story to tell. I would recommend you watch one episode per day as it'll make you understand different perspectives and allow you to absorb the plot. I like how these stories are so different from each other and yet so soothing.

Modern Love Chennai deserves appreciation. Though the episodes have slow narratives (and as Prime doesn't have playback speed options), it might sometimes feel like the time is moving so slowly, but you need to have the patience to understand what's going on. My favorite episode is that of Sam & K as it seems like a poetic love. Also, the various things happening in that episode make you feel a certain type of calm. From Wamiqa's acting to her costumes, her home decor, and all the memories she and K share make the audience happy, but you feel sad at the same time because you knew that there will be absolute chaos if this couple separates.

There's a particular scene in the sixth episode where K and Sam can be seen having sex. The expressions on Wamiqa's face seem funny at that moment as they're erotic but in the same way dangerous type of aggressive. The same scene is exaggerated by the makers when they show that the Earth was also shaking when they were having sex. This scene is confusing as well as funny, and I liked how the makers executed this scene as it was successful in showing the relationship the characters shared. They are aggressive when it comes to protecting their love and having a good sexual relationship.

Trust me when I say that Modern Love Chennai creators knew what they wanted to show. In all the stories, you'll notice a strong female lead living the life they want. I wouldn't be surprised if this show earns many nominations. The actors deserve all the praise they can get and the writers have done a magnificent job.

Final Score – [8/10]
Reviewed by - Riya Singh
Follow @_riyasinghhh_ on Twitter
Publisher at Midgard Times