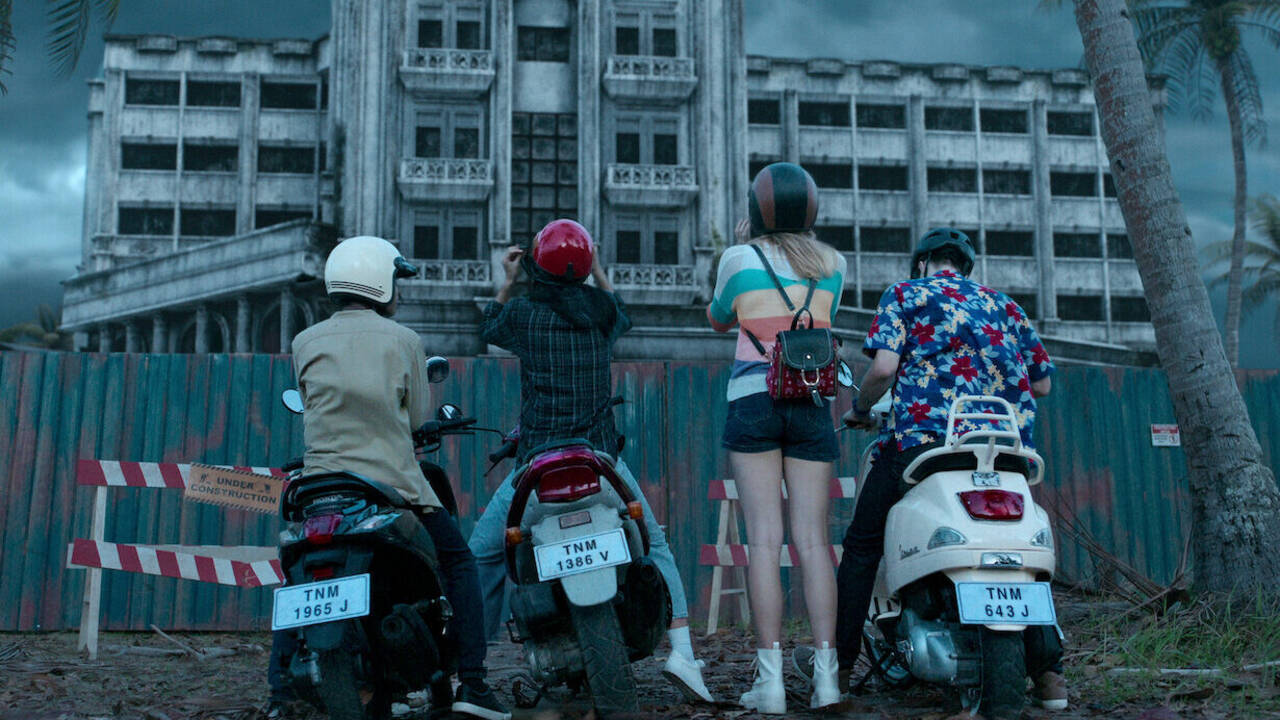 Mr. Midnight: Beware the Monsters is about the town of Tanah Merah. The narrator tries to scare away the audience with his talks of the dark world and the Red Earth. In the first episode, while the digging for construction work was going on, an urn breaks, and spirits get released from it. The next scene talks about a group of teens: Tyar, Nat, and Ling. They aren't afraid of anything (even ghosts) and like to make spooky videos. Ling visits Tyar's home, and they see that a bird died in his yard. Tyar touched the bird and felt a spark.

Soon, their group is joined by Zeo, a transfer student after she notices that Tyar healed Nat's broken arm with just a touch. Upon making their videos about their experiences through Mr. Midnight's character, the group receives several requests, and they visit ghosted places. Tyar learns that he is a dukun, someone who walks between two worlds and can communicate with the spirits. An imminent danger surrounds their city, and this group must unite to fight against it.

Mr. Midnight: Beware the Monsters is an adaptation of the bestselling book series of the same name written by James Lee, an author from Singapore. The book series has 128 books and is popular among children in Malaysia and Singapore. Many fans of the series weren't happy with the lack of promotion of the series as the majority of them were unaware of something like this being made.

I wasn't very impressed or intrigued by the series adaptation of the book series. It might have been very popular in Malaysia, China, Indonesia, and Singapore, but it failed to leave an impression. The series was effortless and had a predictable plot. Mr. Midnight: Beware the Monsters is suitable for the younger audience of the age group 8 to 12 or those who want to watch something easy. The ending is open and suggests the possibility of another season. The evil that is thought to have escaped still hounds the city.

There are a total of thirteen episodes in the series with an average duration of thirty minutes each. Apart from showing brave kids and evil witches and monsters, another focus of the series was on the corruption hidden behind the redevelopment projects. Through these projects, the politicians and builders destroy the heritage of the city and fill their own pockets. This being a children's horror story series, some educational messages were bound to come.

Idan Aedan in the role of Tyar and Chen Yixin as Ling are the best characters in the series because of the effort that was reflected in their expressions and words. The demons shown could have been more terrifying, other eerie sounds could have been played to make the series intense, better locations, and a good cast. Instead, a plain approach was chosen. Adinia Wirasti in the role of Sylvia seemed a misfit as the character required more energy and craze.

Final Score – [6/10]
Reviewed by - Riya Singh
Follow @_riyasinghhh_ on Twitter
Publisher at Midgard Times