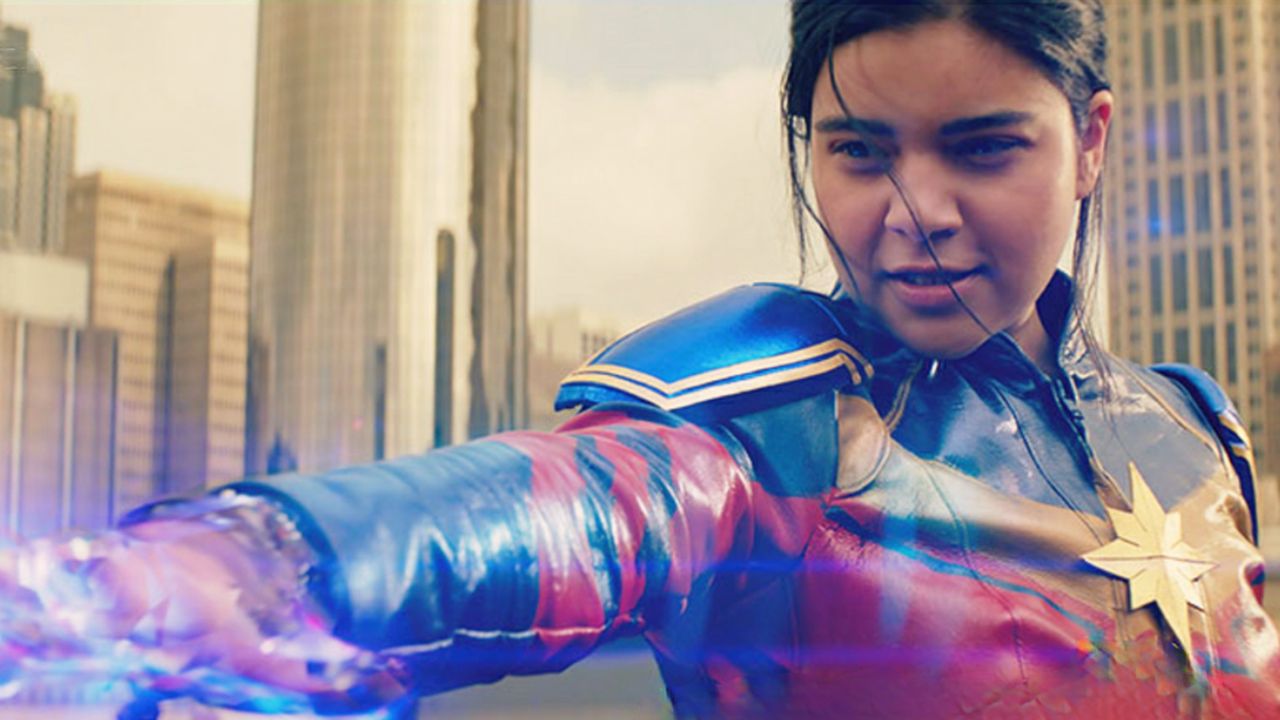 The first Muslim superhero in Marvel Comics is finally coming to the MCU in Disney+ Series, 'Ms. Marvel.' Iman Vellani is making her MCU debut as Kamala Khan, a teenager from Jersey City, who is also a big fan of Captain Marvel.

With some Marvel fans not much happy with the change in the superpowers of MCU's youngest superhero, Marvel Studios is taking the show in a whole new direction and it may disappoint some of those regular fans further.

The Disney+ original series, 'Ms. Marvel' will target an all-new generation of Marvel fans. It is expected to have the same impact on fans that Iron Man did when it was released in 2008. However, Iron Man began its journey with a PG-13 rating, and Ms. Marvel is starting with just a PG rating, which also means it has a much broader audience than any other MCU project.

Now, MCU fans who began their journey with Iron Man in 2008 need to step aside for a bit and allow the new generation to pick their superhero. It doesn't mean that older fans are not allowed to watch this series, but they shouldn't criticize the new character for her innocence and decision-making, which might not match the maturity of any Avengers. However, I also expect this Disney+ Series to not make Ms. Marvel face an Avengers level threat on her own because it will certainly rush her coming-of-age story. If there is indeed a bigger threat, I would love to see her idol Captain Marvel making a big entrance to help her.

As per Marvel Studios, 'Ms. Marvel' is a coming-of-age story, a format that has never been tried before in the MCU. The closest was Spider-Man: Homecoming, but it was more focused on the superhero narrative than the personal life of Peter Parker. The series will be told through Kamala's experience and her wild imagination. It means, Iman Vellani's character may also be narrating her story a few times in the series, just like we have seen in Netflix's coming-of-age series, Never Have I Ever.

According to the co-creator of Ms. Marvel, Sana Amanat, "It's a coming-of-age story, but it's also a coming-of-age story through the lens of a young brown woman. I think that in itself is going to make it stand apart. Her world is naturally colorful. She grows up in a colorful environment, not only because of the community she belongs to, but also the city that she's from (Jersey City).
The journey of Ms. Marvel hasn't been easy so far. The series was earlier expected to arrive in late 2021, but production-related issues delayed it, and now it is releasing this Summer on June 8. Then, the first trailer received heavy criticism from the Marvel fans, whose main objection was regarding the uniqueness of the superpowers of the titular character.

In the comics, Kamala Khan has shape-changing abilities similar to Mr. Fantastic, who can stretch or compress his body parts into any contiguous shape he can imagine for a variety of uses. But in the show, She has cosmic powers through which she can also build shapes through her imagination. She wears a bracelet to generate this power.

Sana Amanat, who is co-creator of this character and an exec. producer on the series, also commented on this power change in an interview with EW. "It's really fun to give Kamala different kinds of powers that feel big in scope and cinematic in a unique way. I don't want to spoil too much about how she uses her powers, but they're fun and bouncy. At the same point, the essence of what the powers are in the comics is there, both from a metaphorical and a visual standpoint. We're doing the elements that make her feel and look kind of crazy, but also really cool. I think it's going to be familiar to people, but at the same time, different freshly and uniquely."

In the Disney+ Series, Kamala Khan is a Muslim high schooler who looks up to Brie Larson's Carol Danvers, a.k.a. Captain Marvel. When Kamala develops powers of her own, she decides to follow in her idol's footsteps and become a hero in her own right.

"Captain Marvel is one of the few really well-known, big-time female Avengers," said Sana Amanat. "She had a pretty significant save in the battle against Thanos, and I think if someone who was young and looking out at the world, and she sees this really powerful, a badass woman almost take down Thanos, what does that do to you? How do you internalize that? I think that is a really important story to tell, not only about who your heroes are, but who are your heroes when you're a young person of color? What does that do to your sense of self?"

Iman Vellani stars as Kamala Khan aka Ms. Marvel. The cast also includes Aramis Knight, Saagar Shaikh, Rish Shah, Farhan Akhtar, Zenobia Shroff, Mohan Kapur, Matt Lintz, Yasmeen Fletcher, Laith Nakli, Azhar Usman, Travina Springer, and Nimra Bucha. Episodes are directed by Adil El Arbi & Bilall Fallah, Meera Menon, and Sharmeen Obaid-Chinoy. Kevin Feige, Louis D'Esposito, Victoria Alonso, and Bisha K. Ali are the executive producers. Co-executive producers are Sana Amanat and Trevor Waterson, and Bisha K. Ali is the head writer.

Introducing Kamala Khan as the first Muslim and Pakistani-origin superhero, 'Ms. Marvel' will premiere its first episode on June 8 on Disney+. The first two episodes will be released on June 15 in select Pakistani theaters, with two episodes premiering together every second week.