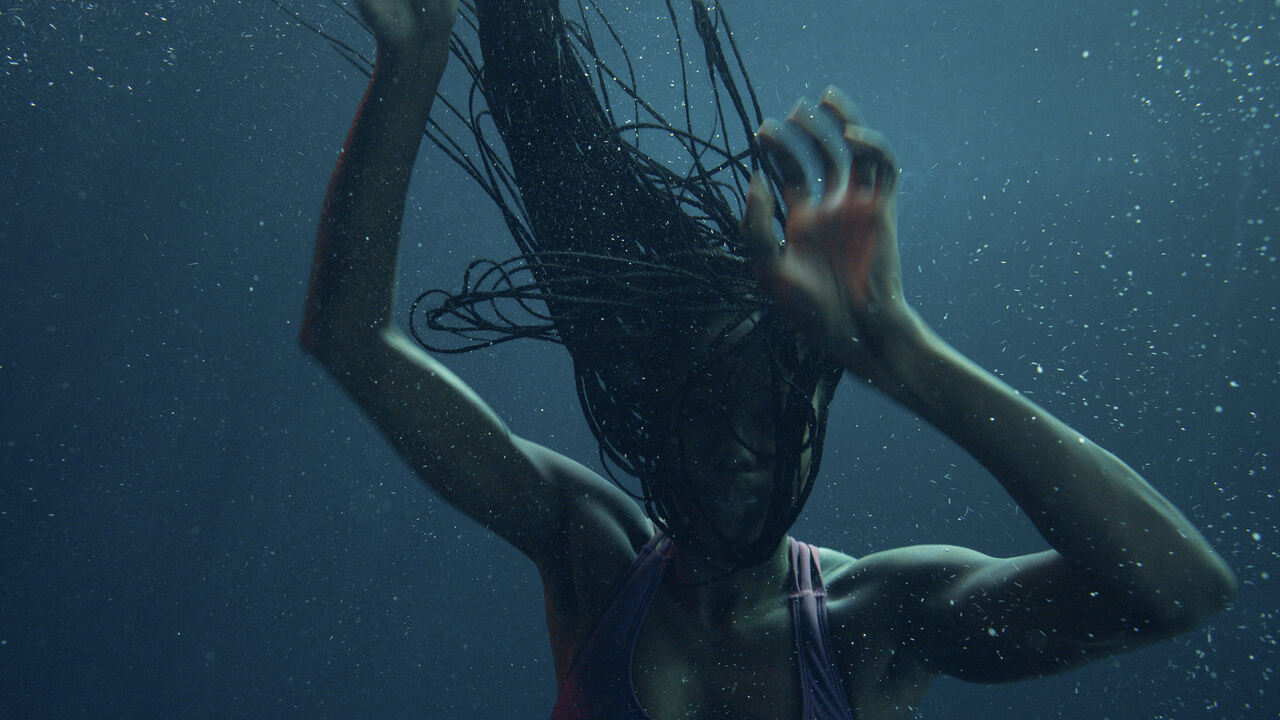 The movie starts with Aisha hallucinating that she is floating in the water when she actually was in her bedroom. Then we skip this and move back to the past when she got offered a job as a Nanny to Rose. The house where she had to work seemed a little odd instantly when she entered, especially in the scenes when Amy was watching Aisha washing her hands, and when she forced Aisha to wear the hot red dress. It all seemed too weird to watch.

The house has something going on and we can sense it before Aisha does. Amy, her employer, and Adam (Amy's husband) clearly don't share a good bond. I also often felt that Rose, the child, is often neglected by the mother due to her duties.

Aisha's son Lamine, is currently in Nigeria and Aisha loves him with all his heart. The woman had been working endlessly to make it possible that her son comes to stay with her in the US. Things take a turn of events quickly and nothing remains as it was earlier.

With psychological thrillers, it feels like the bomb can explode any minute soon. The scenario isn't shared in Nanny rather, it is a dull combination of the right elements. The premise of Nanny made my expectations soar but then, their wings got copped off.

In my opinion, Nanny had a lot of potentials to become a great mystery thriller, but it moved off the rails and what we now have is a disaster. Instead of being Nanny, the title would have been better as "The Life of Aisha" as it was constantly about her. In this one, not even the subplots were given a chance, unlike other films/movies where it's a trend nowadays to have their subplots shine. The actors performed their roles well, especially Anna Diop. I also liked Nikki's character, however, small had a small role but, she nailed it with her confidence.

Nanny isn't even a good thriller or a good mystery. It has a slow pace and doesn't build up much curiosity for the audience. This 100-minute film has a great soundtrack and throws light on topics like the bond between a mother and her son, and how families escape their own countries to find a livelihood in other countries. This psychological horror film didn't have the capacity to intrigue the audience.

Final Score – [5/10]
Reviewed by - Riya Singh
Follow @_riyasinghhh_ on Twitter
Publisher at Midgard Times