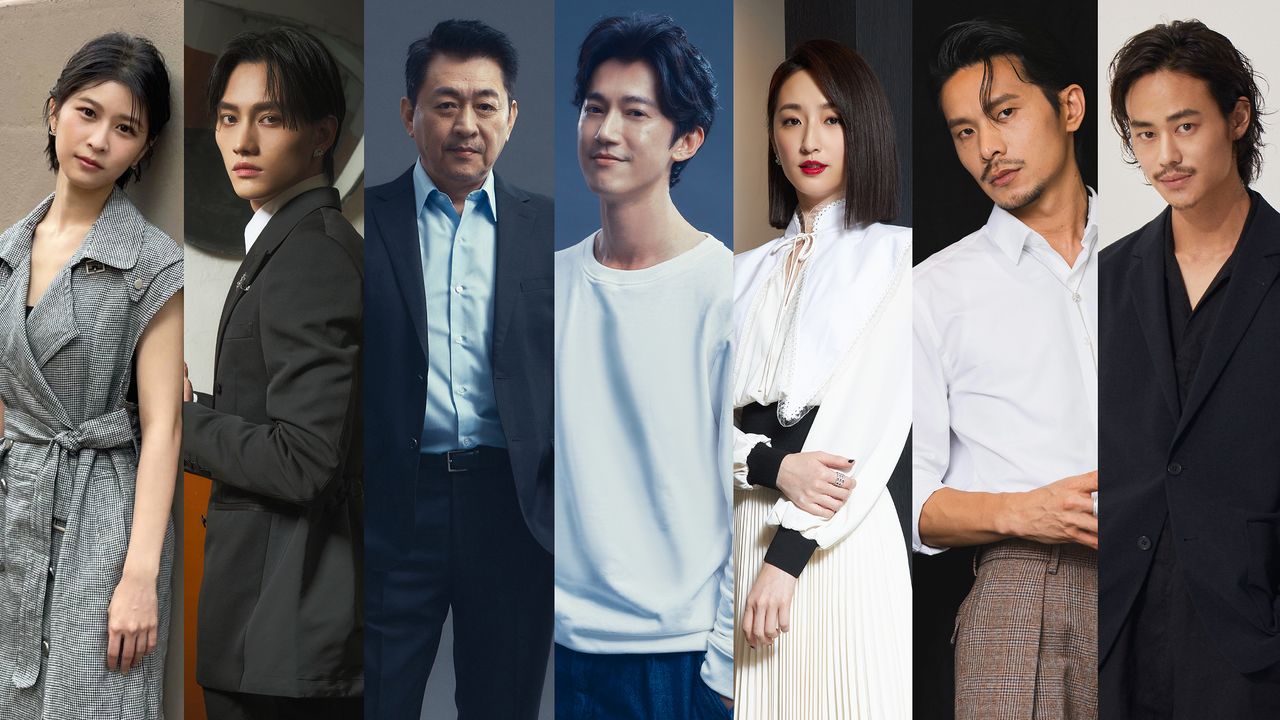 Netflix has revealed the full cast for the Chinese-language series, Copycat Killer. The cast includes some of Taiwan's top creative talent which brings the popular novel of the same name to the screen, but with a local twist. Copycat Killer will release in late 2022.

Joining the cast of this crime thriller are - Wu Kang-ren (Light the Night, The World Between Us), Tuo Tsung-hua (Nowhere Man), Alice Ko (Mom, Don't Do That!, Must Marry a Woman), Yao Chun-yao (Mirror Forest), Fandy Fan (More Than Blue: The Series, We are Champions), Hsia Teng-hung (Til Death Do Us Part), Cammy Chiang (Light the Night, Dancing to Silence), and Ruby Lin.

In Copycat Killer, a serial killer taps into the media interest over his murders and ruthlessly exploits their victims, the police, and the media like a puppet master, turning the case into a national sensation.

Titled "Mohohan" in Japanese and written by famed genre fiction writer Miyabe Miyuki, the crime novel has sold 1.5 million copies in Japan, and more than 100,000 copies in Taiwan.

Produced by Greener Grass Production, which was behind The Victims' Game — a series so successful that it became the first Chinese-language production to be renewed by Netflix — Copycat Killer is helmed by luminaries such as producer Hank Tseng and directors Chang Jung-chi and Chang Heng-ju.

On moving the setting from Tokyo to Taipei, Tseng says: "The late nineties in Taiwan was an era of disintegrating social values, where truths and lies were muddled and mass media was on a high. Through this series, I hope to convey the simple principle that justice is irreplaceable."

Copycat Killer continues to be an extension of Netflix's aim to narrate gripping stories that are rarely explored by mainstream TV, in association with Taiwanese creators.

"Working with Greener Grass Production for a second time underlines our commitment to our partners and the local market," said Jerry Zhang, Manager, Content, Netflix. "We've assembled the best creatives and the best team so that we can create the highest-quality Chinese-language content for our viewers both locally and abroad."

Below is the character description of each cast member of the series.

Wu Kang-ren plays prosecutor Guo Xiaoqi, who is determined to pursue the serial killer at all costs while the killer provokes him at every turn. The story is told through the eyes of Guo, a role that's tailormade for Wu.

Alice Ko plays counseling psychologist Hu Yunhui, who specializes in criminal psychology and assists in profiling murderers. To flesh out her character, Ko consulted with professional psychologists before filming started.

Tuo Tsung-hua plays Lin Shanyong, an Interpol officer who teams up with Guo to crack the serial murders.

Yao Chun-yao plays late-night show host Chen Heping, who has a nose for news and often breaks news scoops for her TV station.

Fandy Fan plays Shen Jiawen, a popular nightclub DJ, whose cheerful personality hides the unhealed wounds that lie within.

Cammy Chiang plays reporter Lu Yizhen, who crosses paths with Guo in her pursuit of journalistic truth. Discovering that they're both headed in the same direction, Lu becomes Guo's closest ally in tackling the case.

Hsia Teng-hung plays Hu Jianhe, the younger brother of psychologist Hu Yunhui, and is also Shen's best friend from middle school. Through a series of incidents, both of them end up in the eye of the storm.

Ruby Lin makes a guest appearance as Yao Yaci, the leading anchor of a top-rated news station. This is Lin's second outing with Netflix, following the success of Light the Night.