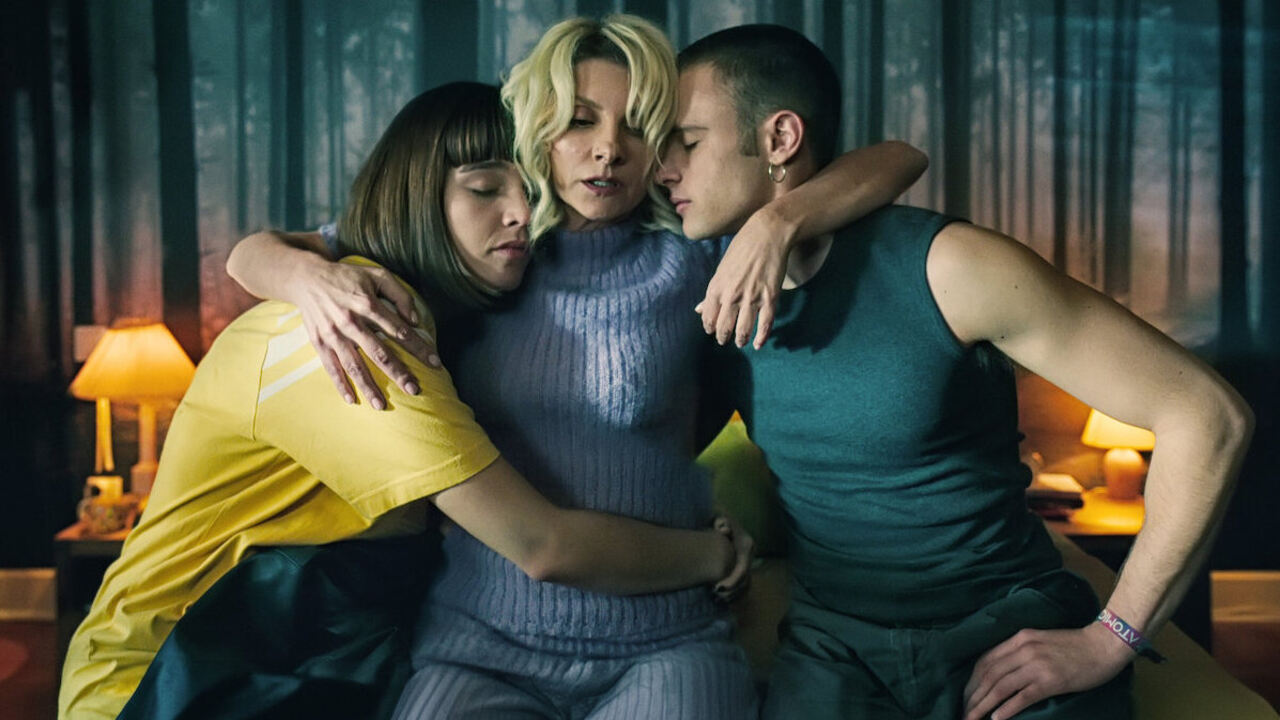 In Season 1, we see that Gloria changed her identity to fit in the lives of the upper-class society of Madrid. Little did she know that German and Catarina were hired by Hugo's grandfather Fernando, the same child she gave birth to for her son and Natalia. After Santi's death, Gloria faked her death and left with Hugo. The first season left us off with German and Caterina getting hurt in a car accident. Along with this, Natalia and Fernando reached Madrid to get back Hugo.

The second season starts with creating more troubles for Gloria. Abel and Mariana are also with Gloria and Mariana is not able to understand the type of love Gloria shows. She also suffered from the loss of her lover and couldn't forget him. Felipe came closer to her but, it wasn't the same as before.

To the makers, it might have sounded like an exciting idea to continue the show, but the series lacks conviction, unlike the previous season. Why are all the wives living in Madrid having marriage or baby issues? The drama gets too much at some points that you want to leave the series.

After the first season and seeing what Gloria did for her kids, the decisions that she made in this season weren't according to her character. There's a scene in which Abel shows Santi's photo to Gloria. Remembering her dead son, she puts one hand on her belly and the other on her heart. This is where her longing for Santi can be felt.

Natalia constantly talks about how Santi wanted to leave his mother as he knew what she was capable of doing for her children. Mariana also at various moments says how she doesn't want her children growing up around Gloria. Maybe things Gloria did as a mother weren't acceptable to her kids or the society but for her, she was doing everything a mother will and can do. At times she did go too far and felt insane.

The ending of the season has left us in knots and the time spent by the audience on screen could be compensated by serving with a good ending. The things Gloria did in Holy Family Season 2 reminded me of the popular Netflix show Ginny and Georgia.

With the story shown in season 1, it was easy for the viewers to understand it. With season 2 the makers have committed the grave mistake of making a complex plot. Every character is shady and is hiding something or other. There are a total of eight episodes in this season with varying duration.

The series ends with various conclusions leaving no loose ends thus, it would be safe to assume that this Spanish series isn't returning for another season. The decision of whether Julia or Gloria is a good mother or not is left entirely to the audience. We all get to decide whether what she did was in the favor of her kids or not.

For me Gloria was a bad mother as instead of teaching her kids to learn things and fight the world, she took various matters into her hands and killed many people. Holy Family 2 would have been better off without a sequel and the reasons behind it will be understood by the audience as soon as they finish off with the third or fourth episode.

Final Score – [6/10]
Reviewed by - Riya Singh
Follow @_riyasinghhh_ on Twitter
Publisher at Midgard Times