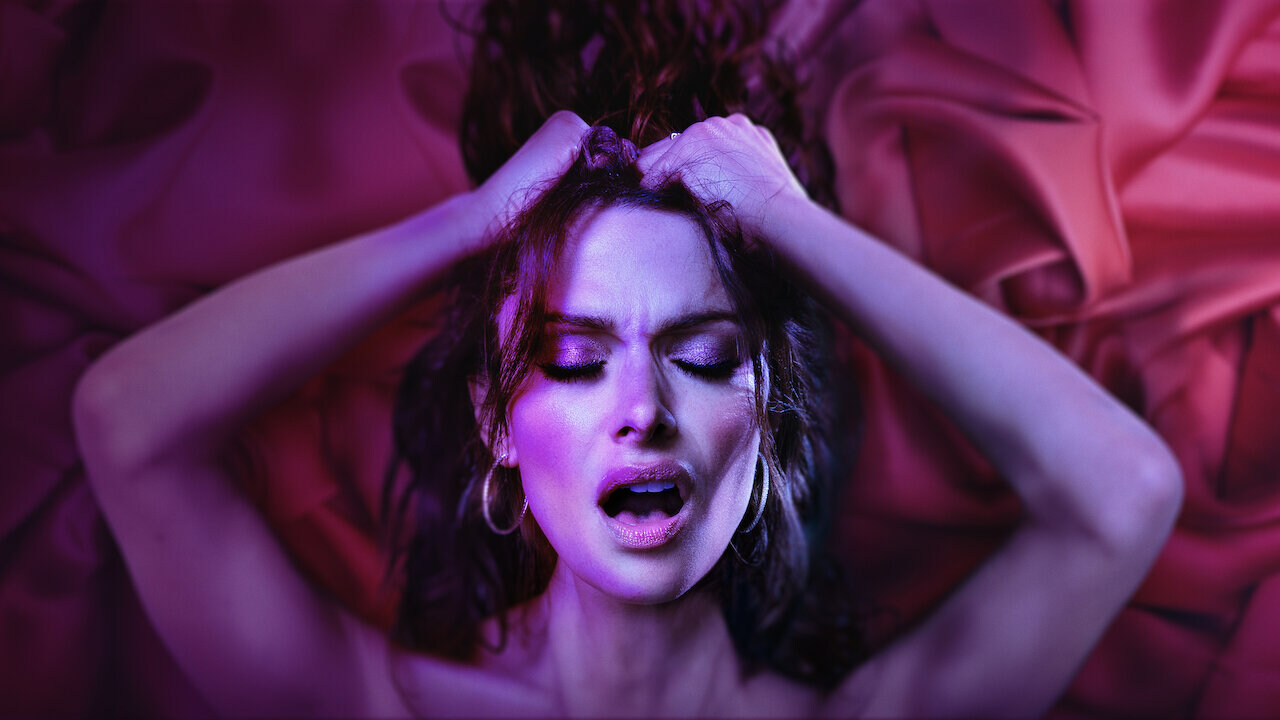 365 Days and Don't Worry Euphoria is quite an absurd mixture, I know. But there is no other way to describe Sex/Life Season 2. It starts off in the vicinity of Season 1. Billie is content with her life as a wife-mom but she wants to go back to her lifestyle of wild sex and constant partying. Her husband, Cooper doesn't seem to have much interest in sleeping with her - oftentimes choosing to watch a sports match instead.

Billie is distraught and realizes she needs more. So she runs over to Sasha's house and finds out that her one true friend is sleeping with her ex-boyfriend, the very man Billie can't stop dreaming about. And that's just all in the first episode itself.

First things first, yes this season has scenes that 365 days can't compare to. Yes, the chemistry between the characters is still amazing. No, you won't be disappointed while watching this.

Billie seems to have grown as a person and somehow gotten more relatable and complicated. She doesn't do stupid things that we all want to throw bricks at. She instead has a valid explanation for every move she makes and the audience understands it.

The best part about this season is how they didn't completely exclude the sex scenes and added more stories to the existing plot. The full-frontal naked man scene in the first season had everyone hooked and Sex/Life season 1 blew up. This series also has scenes similar to that but with a different man instead. Billie sets out to explore the world on her own with help from Sasha. As a mother of two and a divorced single ready to mingle, she is all set to dive into the world of passion and love once again. However, she seems to have shifted her attention from Adam to a guy named Majid. Yes, the sex is just as steamy as in season 1.

The thing I absolutely loved about this season is how they delicately portrayed the difference between masculine and feminine character traits and gender roles. Each character plays a particular part and nothing more than that. Until it all comes crashing down and they're all suddenly handling a hundred things at once. It not only deals with a divorced mother trying to find a life where she can balance her passions and be a good mother but also with the friendship between two women that cannot be broken. Sasha and Billie in Sex/Life Season 2 are there for each other throughout every hurdle.

I absolutely love the way the series shows male nudity just as much as female nudity. Don't want a Bridgerton season 1 recap in Sex/Life, do we? The representation of male sexuality doesn't overtake female sexuality at all. In fact, they are both regarded as equal. The need for love and desires is equally respected throughout the series.

Lastly, Billie as a complex character is beautiful. Her threads are unveiled one by one.

I loved the season but I believe it could've been longer than 6 episodes. Some subplots seemed to be dismissed quite quickly- ones where I believe the producers and writers could have built more onto it. However, it was a beautiful experience to watch this - from cinematography to content. It's a must-watch!

Final Score- [8/10]
Reviewed by - Jess Doshi
Follow @JessDoshi on Twitter
Publisher at Midgard Times