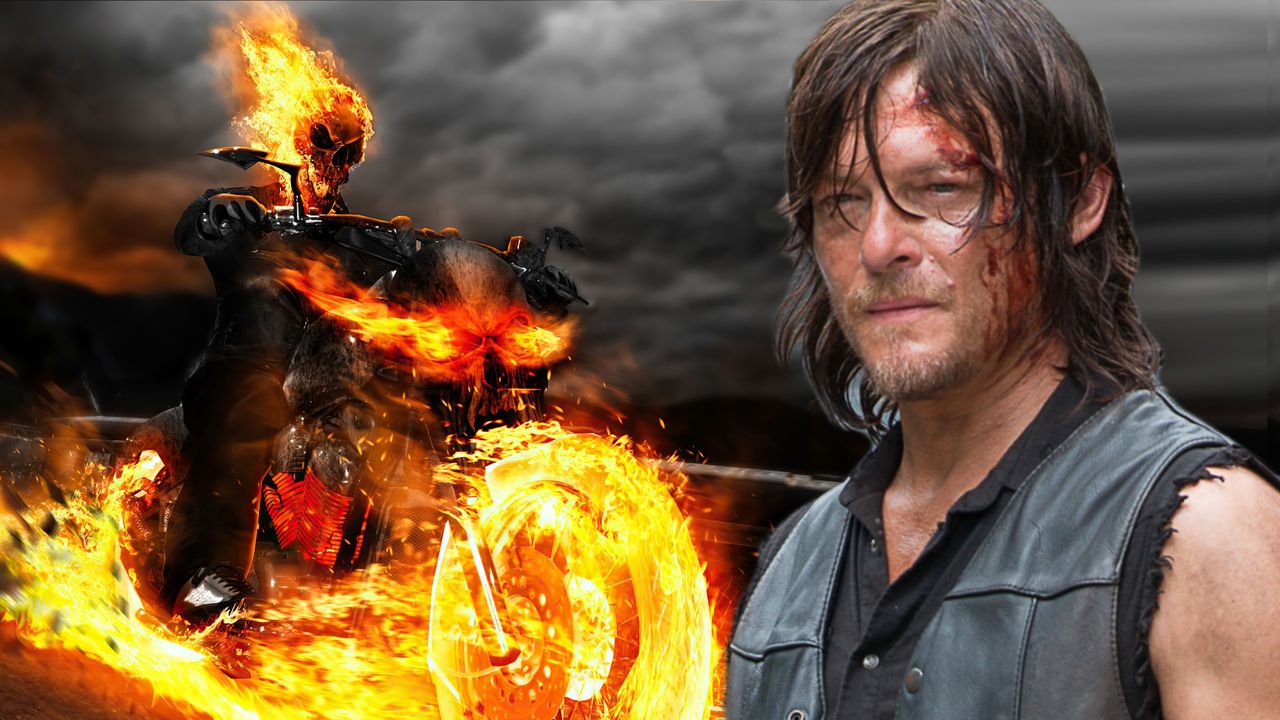 The Walking Dead Norman Reedus is not a new face in the fan casting of Ghost Rider. Previously he also expressed the desire to play the hellfire anti-hero in an interview with ComicBook in July this year.

The recent rumor began when Marvel Scooper Charles Murphy claimed in a tweet (now deleted) that Marvel Studios has finalized its Ghost Rider, and he is not Keanu Reeves. He didn't indicate which actor has been finalized, but a bunch of Twitter accounts started reporting this while some began their fan casting.

Some of these tweets mentioned Norman Reedus as the perfect choice to play Ghost Rider and asked Marvel Studios to cast him. Norman Reedus liked a few of these tweets that mentioned him, as well as some that were simply reiterating what Charles Murphy wrote. These events on Twitter have ultimately led us to believe that Reedus might be the actor playing Ghost Rider in the MCU.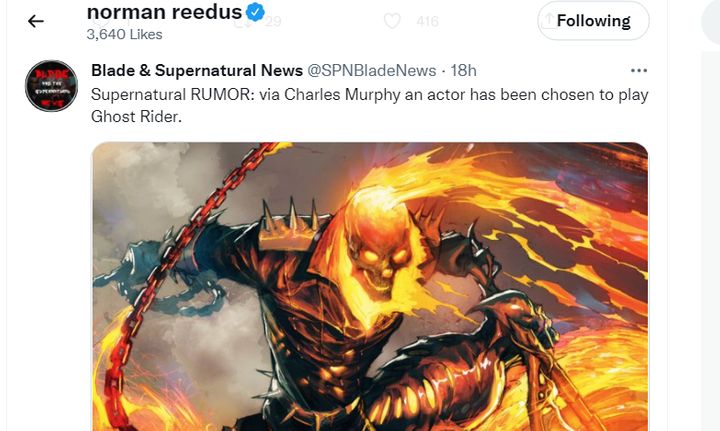 Ghost Rider is currently rumored to make his MCU entry in "Doctor Strange in the Multiverse of Madness," reportedly in a cameo. A rumor claims that Nicolas Cage is returning in the iconic "Skull on Fire" character, where he also mentions Mephisto. Cage has played Ghost Rider aka Johnny Blaze in Sony's Ghost Rider movies, Ghost Rider(2007) and Ghost Rider: Spirit of Vengeance (2011). Gabriel Luna portrayed another character using the name of Ghost Rider in ABC's Agent of Shield series, where he played Robbie Reyes, who was transformed into Ghost Rider by Johnny Blaze.

Norman Reedus is known for the AMC series, The Walking Dead, where he currently stars as Daryl Dixon. Although the character was not present in the original comics, his performance led the creators to keep him throughout the series' eleven seasons. He will also star in 'The Walking Dead' Spin-off Series based on his character Daryl and Carol played by Melissa McBride, currently expected to release sometime in 2023.

If Marvel confirms Norman Reedus casting, he is likely to portray anti-hero and the first supernatural Ghost Rider, Johnny Blaze (Carter Slade is called Phantom Rider). Blaze is bound to the Spirit of Vengeance Zarathos after striking a bargain with Mephisto in exchange for the life of his surrogate father. As a "Ghost Rider," Johnny pursues revenge with his supernatural powers.