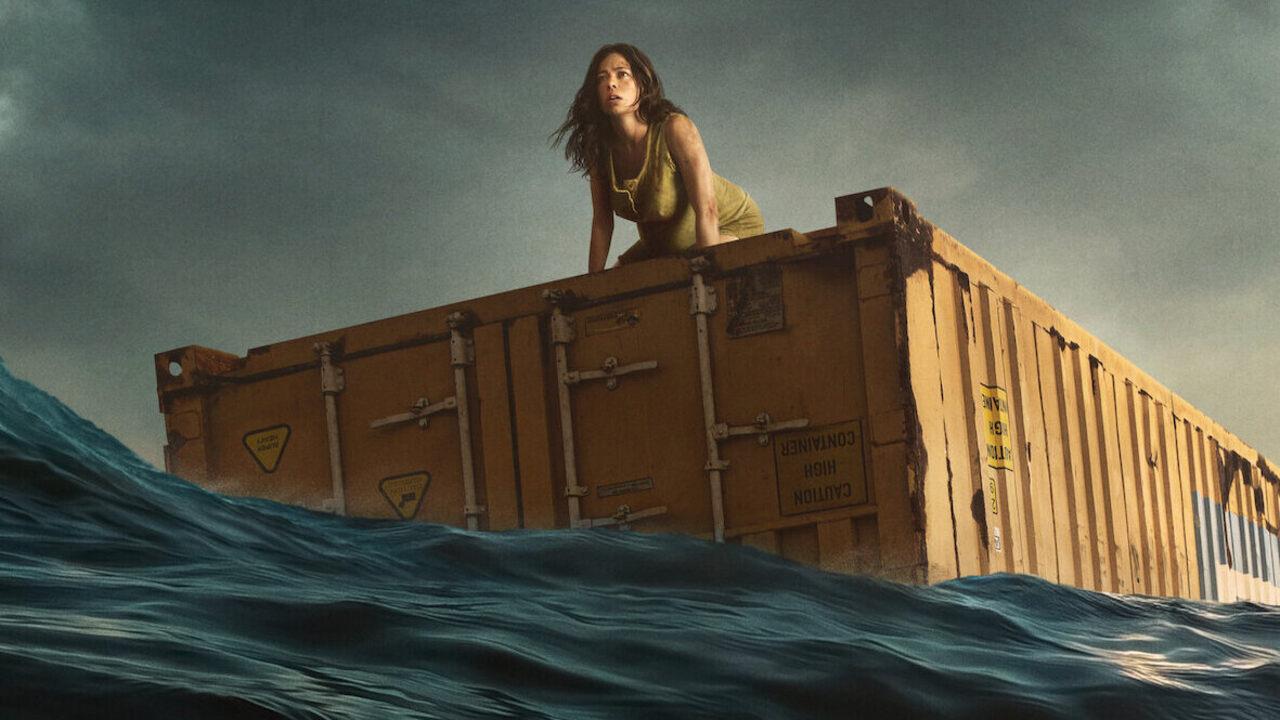 Nowhere starts with Mia and Nico abandoning their country and trying to go to a distant land where they can live peacefully. There's a shortage of food and a lot of tension in the land. The helicopters and the Police are constantly monitoring the situation. People are being caught and arrested. Pregnant women and children are also not being spared.

The couple is leaving in a truck and they've given everything they owned to the illegal transporters. Mia is pregnant and they plan to go to Ireland for a better future. There's a line that Nico and Mia tell each other which is so sweet yet romantic: "I love you more than yesterday but less than tomorrow."

After having their fair share of hardships and losing Uma (their daughter) the couple gets separated on their way. Due to many people trying to elope the land, the people are distributed in two trucks and that's when the couple parts way.

Nico is an optimistic person and Mia's pillar of strength. After she got separated from him, he didn't know what to do. After the incident in which the Police killed her co-travelers, she was devastated and the only one remaining in the container. What worse could've happened? Her container got unloaded from the ship she was on during a sea storm.

She couldn't do it without her husband. Nico at the beginning while being asked about a woman traveling alone with them said "How can she be alone when she's pregnant." This line instilled courage in Mia when she was the only one in a deserted container with no food or exit. Plus, there were holes in this container from which the water seeped in.

I don't know where Mia gathered the courage to survive in that container without any help. It might have been scary for her. Imagine waking up to nothing but a vast ocean around you. Plus, you also have to take care of your child. After a few days passed in that container, we could hear the noise created by the creatures living in the ocean and it was scary. The sound effects added in that scene are scary.

The scene in which Mia's water broke was troublesome. The audience was already worrying if she'll survive and now there's a child on the way. I was impressed by the labor scene they filmed. It was so emotional yet powerful. The way she clung onto those ropes of the container and pushed the baby out marked her courage to survive.

What was equally disturbing was the scene in which she ate the placenta due to a shortage of food. The woman was skilled in making the best use of the things around her. She had Tupperware and used them to store fish among other things. Then, there were earphones with which she made a net and her kid's swing cradle. Her will to survive showed her ways to utilize everything in the best possible way.

After this film, I wonder what is there that a woman can not do. If she can survive in those waves for such a long time with no destination to reach then, anything is possible. The story is chilling from the beginning. The number of poor people forced to die by that regime taking control over the land was innumerable.

In my opinion, this film is a masterpiece in more than one way. Certain scenes are too powerful to be ignored. The movie remains in your mind even after a long time. This is not a title that you'll forget easily. It is characters like Mia that justify the statement that a mother can go to infinite ends to protect their child.

Anna Castillo as Mia wins the hearts of the audience with her power-packed performance. The 109 minutes of chaos shown has a bright ending and message. After watching Nowhere, there's one important takeaway message that motivates the audience to give their best in things they want to or are pursuing. If this woman can survive in an abandoned container, in the middle of the ocean, and with no land in sight then, there's nothing unachievable. Though this is a survival thriller, it's got a deep message attached to it.

Final Score – [7.5/10]
Reviewed by - Riya Singh
Follow @_riyasinghhh_ on Twitter
Publisher at Midgard Times