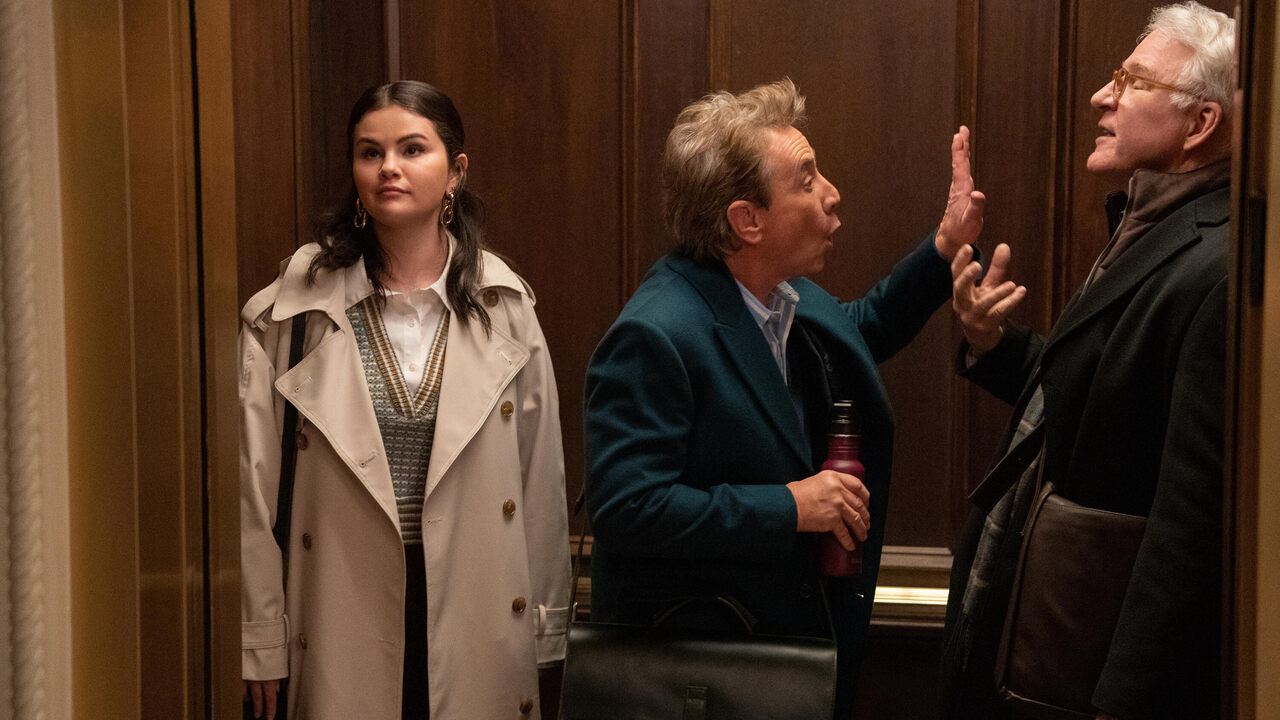 I didn't like how the trio's attention was divided this season. Every time we saw how Charles, Oliver, and Mabel worked together as a marvelous team and gave their best in solving the murders. It is questionable how they always find themselves stuck in a murder situation. Whenever there's a murder, these three will be in the immediate surroundings and sometimes the first ones to find the body.

The season kicks off with Oliver directing a Broadway show with Ben playing the main role. During the middle of his performance, he (played by Paul Rudd) was murdered by suspected poisoning. The man was able to survive everyone by returning from the dead nonetheless, it was of no use because he was murdered again. The killer failed in the first attempt except he made sure that his/her second attempt had to be successful. My doubts wandered and Kimber, Joy, Loretta, Tobert, Dickie, and Howard were mainly under the radar. All of them had their motives.

In this season, we see that Oliver is living his dream of directing a Broadway show. This burden however is difficult for him as he's already got a mini heart attack due to the impact Ben's death had on the production. Thinking of directing a show for so many years and then it suddenly being snatched away from him wasn't easy to take. The man is as dramatic as he can be and that is why we love this character. My favorite from this trio has to be Oliver. Be it how he dramatizes things or being spontaneous, nobody can pull it off like Oliver does.

Charles has always been self-obsessed, and things haven't changed much this season. A new concept of 'White Room' has been introduced in which we often see that he loses his conscience. After being in that state, he doesn't remember his acts clearly. For example, while in the white room, he proposed to Joy when in reality he didn't mean to do that.

There's a scene when everyone is practicing for the musical at Oliver's apartment, and Charles enters the White Room state. He had to sing a rap with three baby dummies lying in their cribs. When he was out of the white room, what we saw was hilarious. One baby dummy was hanging by the fan, two others he held by their leg, and Charle's pants were gone. Witnessing this horrific incident, Howard immediately exited the room to talk to his psychologist. This has to be among the funniest scenes of the third season of Only Murders In The Building.

Mabel is the only one who still has her detective hat on this season. While Charles and Oliver were focussing on the musical, she was the one who still made efforts for solving Ben's murder. Despite her group having divided attention, she didn't give up on these old men. Cinda (the one from Season 2 who made the podcast All is Not OK In Oklahoma) noticed the rift and offered Mabel to pair up with her. The scene in which Mabel denied Cinda's dollars wins the hearts of the audience. It tells us what true friendship means (despite the age gap!). A little chemistry was seen between Tobert and Mabel but, to be honest, I didn't like their pair as there was no onscreen chemistry.

There are a total of ten episodes this season, and eight were provided as screeners. All episodes except the initial one or two are fun to watch, and it is only in the last ten to fifteen minutes of each episode where revelations were made. These revelations then serve as a building block for the next ones.

Meryl Streep and Paul Rudd have special appearances this season. Meryl Streep is the wildcard of this season as her character can shift the investigation in a whole new direction. Clues for the same have been provided from the first scene of season one, and many will be able to notice her questionable moves. After watching Emily in Paris and Joy Ride, I was also excited to see Ashley Park, and I wish she was given more screen time.

The addition of new cast members has worked in favor this season. The series has a way of playing with the minds of the audience. They let you on in a direction, and the killer always turns out to be someone else. The fans of the show will continue showering their love this season as well and let's hope that our guesses about the killer turn out to be true.

Final Score – [8/10]
Reviewed by - Riya Singh
Follow @_riyasinghhh_ on Twitter
Publisher at Midgard Times
Note: First eight episodes are screened for this review.
Premiere Date: August 8, 2023, with the first two episodes on Hulu