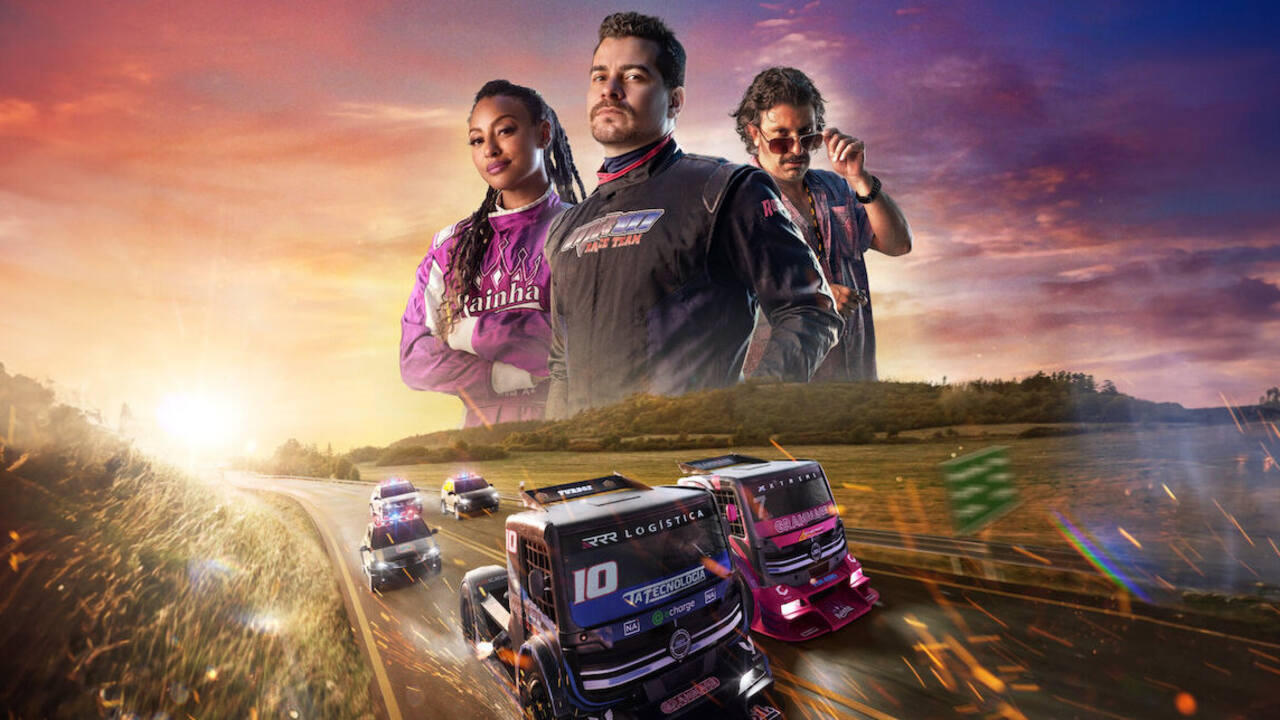 "Overhaul" is one of those movies that revs its engines with high hopes but ultimately skids into a narrative pothole. Directed by Tomas Portella, this Brazilian action flick, released on Netflix in September 2023, offers a tantalizing premise but struggles to keep the wheels of its story from spinning aimlessly.

At its core, the film follows Roger, played by Thiago Martins, as a truck racer who loses everything in a tragic accident. His descent into a life of crime, working as a getaway driver for a gang of thieves, should have been a gripping journey. Thiago Martins delivers an earnest performance, trying his best to steer this chaotic narrative.

The action sequences are undeniably the movie's strongest asset. They are fast, furious, and flawlessly executed, showcasing the film's potential to be a high-octane thrill ride. The underground theft operations are visually engaging, providing a temporary adrenaline rush. Thiago Martins, who plays the protagonist, Roger, manages to infuse some authenticity into his character's downward spiral from truck racing legend to desperate getaway driver. There's a relatable aspect to Roger's plight that keeps you engaged, even if the movie's overall execution leaves much to be desired.

However, when we shift our focus from the action to the story, "Overhaul" takes a sharp detour into mediocrity. The narrative is riddled with potholes, leaving us wondering why the characters make the choices they do. The story, at its core, is a clichéd and predictable narrative of a man forced into a life of crime to save his family. It's a plot we've seen countless times, and "Overhaul" does little to bring any fresh perspective to it.

Sheron Menezzes, playing Roger's wife, adds some emotional weight to the story, but her character feels underutilized and largely one-dimensional. It's a missed opportunity to explore the impact of Roger's choices on his family.

The direction by Tomas Portella is like a shaky steering wheel, unable to navigate the movie into a coherent and engaging experience. There's a lack of finesse in the way the story is told. At times, it feels like the film is running on fumes, relying on tired tropes and uninspired dialogue. Portella fails to inject any real suspense or intrigue into the plot, leaving it flat and lifeless.

The writing in "Overhaul" is another Achilles' heel. The dialogue often feels forced and contrived, making it difficult to connect with the characters on a deeper level. Roger's character, while relatable in theory, lacks the depth needed to truly invest in his journey.

In conclusion, "Overhaul" is a film that has the potential to rev up the excitement but instead stalls on the starting line. While it offers moments of flashy action and a relatable protagonist, it falls short in almost every other aspect. The direction lacks finesse, the writing is uninspired, and the overall execution feels disjointed.

If you're a fan of mindless action and can overlook a lackluster plot and character development, "Overhaul" might provide a brief diversion. However, if you're seeking a truly engaging and well-crafted cinematic experience, you're better off taking a detour to another film. "Overhaul" is a missed opportunity that leaves you yearning for more substance amidst the flashy chaos.

Final Score- [4/10]
Reviewed by - Anjali Sharma
Follow @AnjaliS54769166 on Twitter
Publisher at Midgard Times