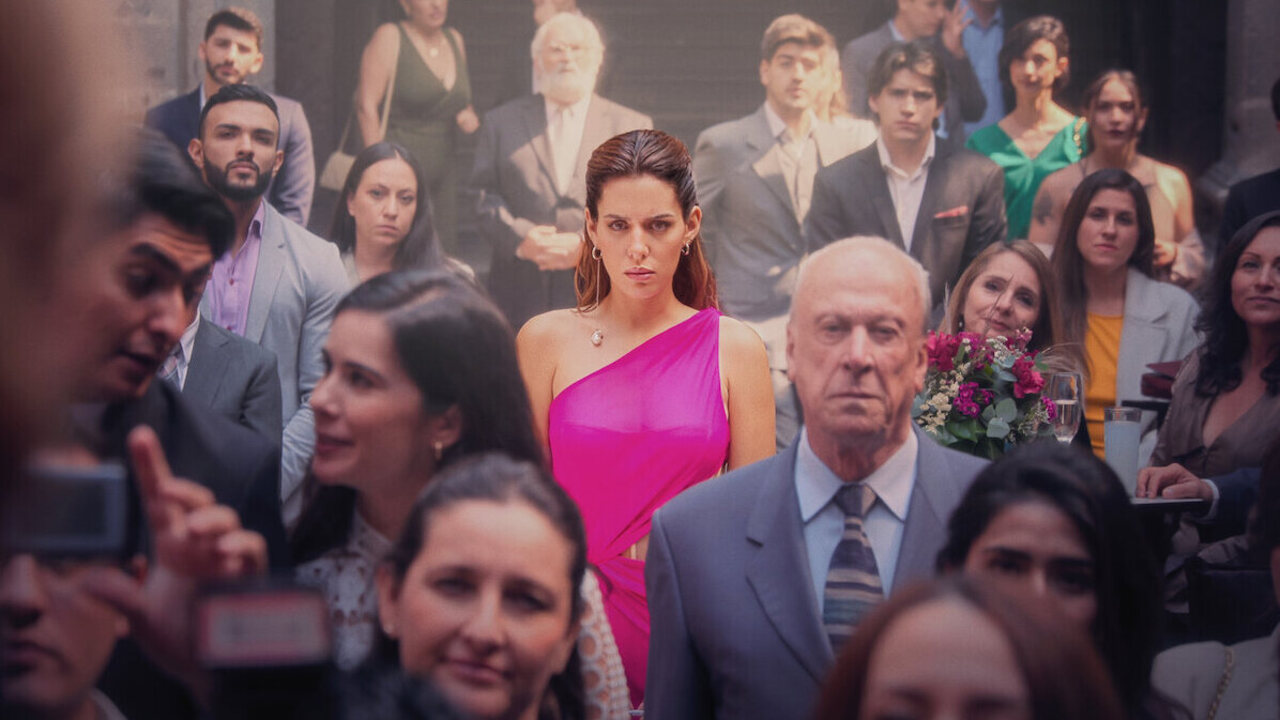 Pact of Silence is about Brenda (played by Camila Valero) and her findings about her mother. She was abandoned when she was just a baby girl by a group of four girls who had a lot to hide. After Brenda became a successful influencer, she had the money and the means to find out about her mother.

Since she was a child, the question of who her birth mother was troubled her. From one person to another, she narrowed down the possibility of who her mom could be to four women. And boy, she didn't hesitate to take hard measures as all that mattered to her was the reality of why she was abandoned.

In this Telenovela, the four possibilities are Irene, Sofia, Fernanda, and Martina. Irene is a politician, Sofia is a writer who lost her charm as a writer fifteen years ago, Fernanda is a housewife and Martina is a career-oriented woman. They all lead a very different lifestyle.

One by one, Brenda gets included in their lives, but soon Irene gets her suspicions. Brenda didn't mean to harm any of them and even supported Fernanda's kid, Sam. She starts dating Irene's son when the group of four tries to warn her.

In their childhood, this group committed a horrible mistake and promised never to let anyone know about the same. Martina also went through a lot and the scene that includes the same is traumatic. This was the reason why she never married anyone or even got into any serious relationship.

Among the four, Irene was the most intelligent one while Fernanda was the one surviving on the meds. Her family was a mess and she was a big reason behind it. If you see anything going wrong in Fer's home, assume that the next scene is about her popping pills. Her son was also a drug addict, and it was sad that Fer didn't notice the struggle Sam was going through.

While Brenda stirred a lot of trouble by finding out who her mother was, at some point in time, I began to wonder why she didn't do a DNA test instead. She got close to all the four women out of which one could be her mother. With some proximity, Brenda easily had access to their hair and other stuff. Instead of creating so much trouble, wouldn't it have been easy to collect their hair and find out about her birth mother?

She was a famous influencer after all, and it came with its perks. Why did she have to go to such lengths? Nonetheless, keeping logic like this aside, I think that Pact of Silence is an entertaining drama that reveals the identity of Brenda's birth mother in the last episode. I had my doubts about Martina since she was raised, and her hiding about the pregnancy seemed reasonable.

Pact of Silence doesn't let you get bored as constant twists and turns have been included. Each character is seen hiding its dark secrets. Once, they began to pop out, I felt that these four women shared a great friendship, valuing each other's privacy. Camila Valero as Brenda, did a good job, and so did the other ones.

We see politics, extramarital affairs, one-night stands, and complex family drama. It wouldn't be wrong to say that the Pact of Silence tried to include everything. Be it Samantha's journey of finding her identity or a son getting influenced to save her mother, the series has shown us all. It is a good drama that despite having included so many things doesn't bore you.

Final Score – [7.5/10]
Reviewed by - Riya Singh
Follow @_riyasinghhh_ on Twitter
Publisher at Midgard Times