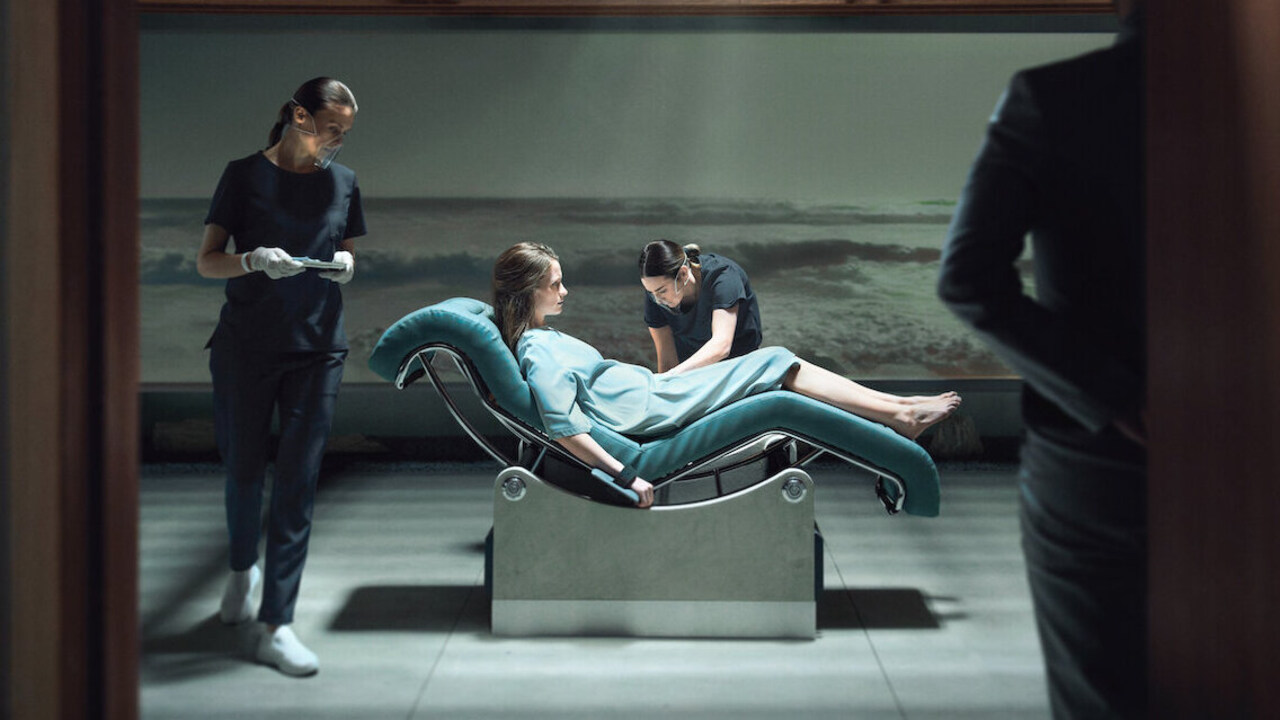 Aeon Group works on the motto of "Donate time and start a new life". They run a time donation program under which the donors give their life for five years or fifteen years and are then compensated for the same in monetary terms. Do not get misled as it is not always donation, transactions are sometimes forced. The executives of this company search for vulnerable people who will do so for monetary gains. As per the statistics, two hundred thousand people have donated till now.

Max is a salesperson in this group who searches for donors. He is seen targeting an 18-year-old boy and asks for his fifteen years in exchange for seven hundred thousand euros. The young lad can then use the sum for the betterment of his family. The scene is a demonstration of the petty work the corporation does. How does Max live guilt-free? Words like "insanity" will come to the mind of the audience. Max brokered 276 years till now and was awarded that. I mean what could be more disgusting than that?

He and his wife Elena bought a luxurious home that caught fire due to an open flame. The insurance denies covering their losses. The twist here is that Elena mortgaged her life for a loan. This means that she'll lose 40 years of her life. The woman seems to be merely in her early thirties and giving away 40 years will mean an end to her life. It was fun watching Max's expressions as he got a first-hand experience of his business. The film progresses and we see the husband fighting to get her wife's life back. There are many things at stake, and he made Sophie a rival (she is the CEO and Founder of Aveon).

The title of the movie is an irony in itself as the world shown was the opposite of Paradise. The story is about a place where the government has legalized taking lives. You need a middleman who will deal with the donors and if you're lucky and rich enough then you'll live for as many years as you like. The fact that even banks accepted this transaction made me scared because what if it's the reality of the future? The science or technique behind that hasn't been explained, but I look forward to a sequel that will throw light on this issue.

Ambition is a bad thing that makes you forget your family members. Sophie doesn't do anything for Marie. Any mother would have given her life for her child without giving it a second thought however, Sophie isn't the mother you will wish for. Cashing on the lives of vulnerable people and explaining it to be a scientific milestone seems foolish enough. We know that people will turn logically blind when it comes to profit still, this is the worst nightmare. Every medical procedure requires "consent" which doesn't seem to be the case here. Watching the hunter getting hunted was phenomenal.

Paradise has a great plot and the performances the cast delivers are worth watching. The audience won't regret watching this film rather they will regret why it ended so quickly. The plot isn't complete as much more has yet to be shown. The movie is 118 minutes long, and it will not fulfill the thirst of the audience so, they'll end up wanting to watch more. Had the film been converted into a series, it would have got an enormous time to show everything. I'm curious to know what will happen to these characters since deceit seems to be an integral part of their morale.

Final Score – [8.5/10]
Reviewed by - Riya Singh
Follow @_riyasinghhh_ on Twitter
Publisher at Midgard Times
Release Date: July 27, 2023, on Netflix