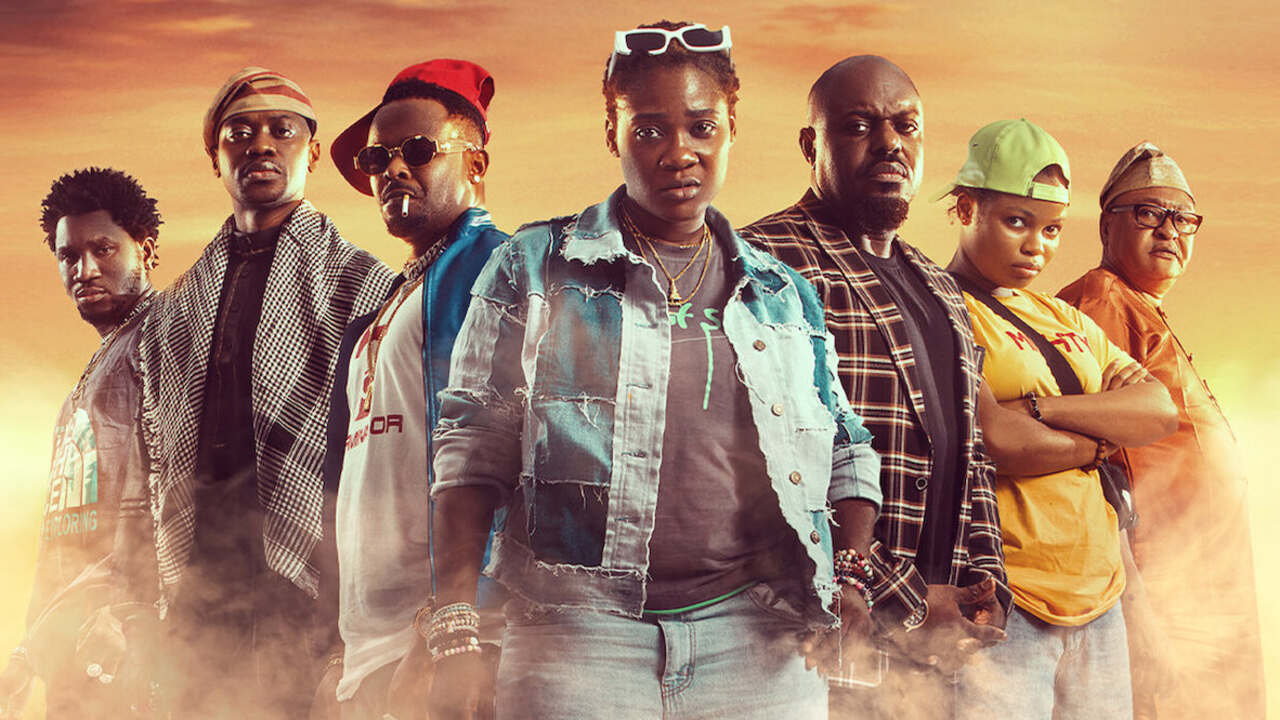 On Wikipedia, it says that Passport is a "Nigerian Nollywood Comedy movie" although, no scenes in the film were able to make the audience laugh. Directed by Vincent Okonkwo and written by Abosi Ogba, this Nigerian film is about a man Oscar who has lost his passport and is looking for the same. For 109 minutes, he has been searching and fighting for the same.

Passport starts with Oscar celebrating his girlfriend Queen's birthday in Lagos in an expensive club. The man was penniless but still had the guts to go to such a place that too with his several friends. Not having the money, he requests his friends to pay the bill, however, they all bail on him. In the end, it is Queen who pays the bill. Oscar proposes to her girlfriend and gets rejected. What else can we expect? Every girl wants to marry a man who can provide her with a stable future. Being an irresponsible man, he even doesn't attend his family business meetings. His sister and mother are handling the business alone when he should have been present there.

Parallely, we are shown Kopiko's story. She's a bold young lady who wants to become the Chairlady but is unable to do so and people aren't ready to accept a lady on the council. After Mighty (Kopiko's sister) crosses paths with Oscar, they have to come together to get back his passport. I think that the main character in this film is neither Oscar nor Kopiko but it is the Passport.

There are two scenes in the film which stand out from the rest. The first one is when Oscar was abusing Mighty and Kopiko steps in saying that only she can call her monkey. That is what siblings usually do. We can abuse our brothers/sisters, but when someone else does it we feel offended. The second scene is the one where Oscar nearly breaks Kopiko about why she remains so angry and she tells the truth.

In my opinion, Passport has no sense of direction. The plot of the film is walking in a straight path assuming that whatever they're making is watch-worthy content when in reality, it is like an extended daily soap. You know what this film is going to be about. After I had spent more than an hour watching this film, still keeping my hopes high, I knew that this was the time to press skip but I continued hoping that some miracle would happen.

If the audience watches the first 30 minutes of the film, the title of the movie will make sense to them because it is only about the lost passport of the main character. Apart from the passport, some other stale spices like comedy (which doesn't make one laugh) and reality of life has been added (which doesn't touch your heart). This Nigerian film crossed the levels of predictability, and I think it would have been better as a short film because at least then it might have been fun and binge-worthy.

The actors have done an average job. To justify my statement, even their efforts weren't able to attract or pull the audience to watch the whole film. Mercy Johnson in the role of Kopiko has overdone her part. The amount of energy she has out in her role is too much that it can be called overacting. It feels as if some demon possessed her or she was over-enthusiastic. Her role didn't require that much energy or aggression.

Final Score – [4/10]
Reviewed by - Riya Singh
Follow @_riyasinghhh_ on Twitter
Publisher at Midgard Times