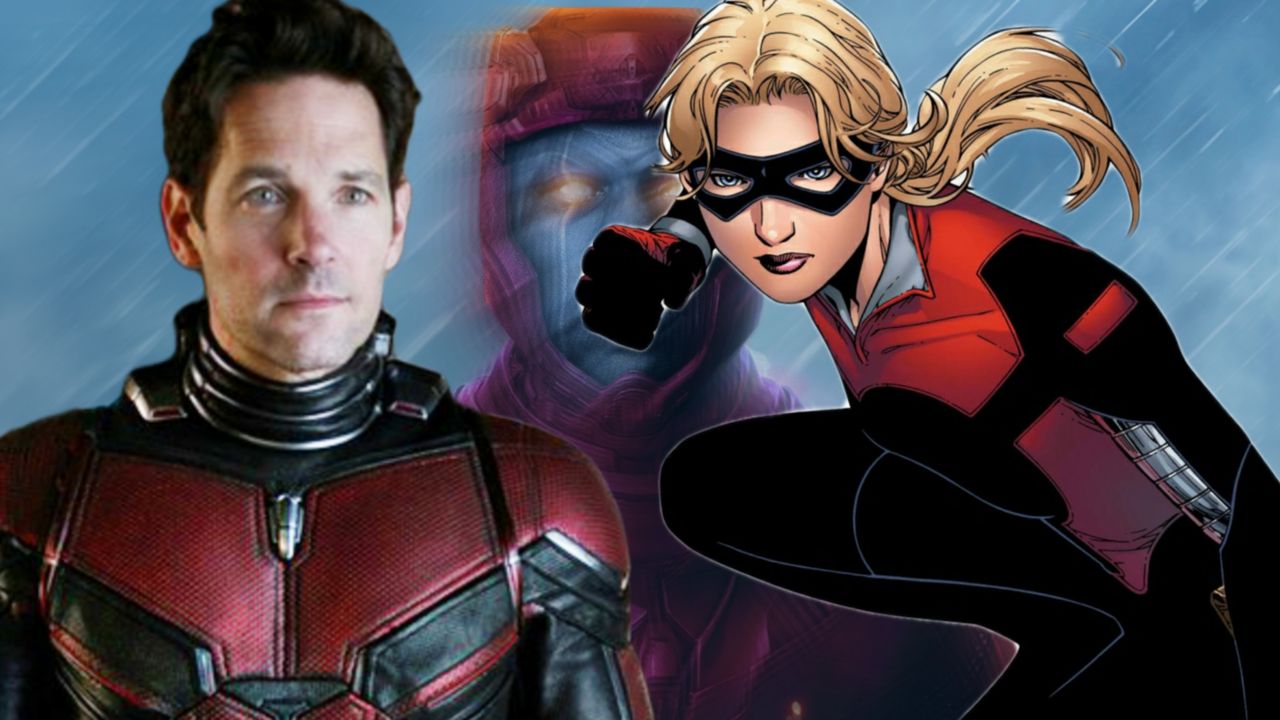 'Ant-Man and the Wasp: Quantumania' which wrapped filming in November last year, seems to be one of the biggest MCU events of 2023. Now, we are hearing that it is also likely to be the last time we see Paul Rudd as Ant-Man/Scott Lang in a regular appearance in the MCU.

Before we go further, let me clarify that I have not seen the film, and neither do I know anyone who has seen it. This information comes from the sets and the same source who has earlier given us a scoop about Hailee Steinfeld being spotted at the filming location of Ant-Man 3.

According to new information from the sets, Paul Rudd bid a long and emotional farewell to the cast and crew on the last day of filming in November 2021. It could simply mean that Ant-Man 3 might be his final appearance in the MCU. There could also be multiple reasons for saying goodbye, one of them could be the death of Scott Lang. Also, Paul's regular contract with the studio could be ending with the status of next appearance, unknown.

However, this doesn't mean that he will never appear in any other MCU projects after the Ant-Man trilogy ends with Quantumania. There is a significant chance of Scott Lang making cameos in future Marvel projects, it all depends where MCU's storyline goes in the current and the upcoming phase.

As of now, MCU is heading towards the forming of Young Avengers and setting up the secret wars. In the comics, Scott Lang was indirectly killed by Scarlet Witch, which ultimately lead to the crisis of "Avengers Disassembled."

As per the recent rumors, a grieving Scarlet Witch is the leading villain of Doctor Strange in the Multiverse of Madness. She is powerful enough to kill multiple superheroes throughout the multiverse ultimately destroying many universes, which leads several Superheros and Avengers to unite and form a team to stop her.

Since Scarlet Witch is already appearing in her most evil form in Doctor Strange 2, she probably can't be the main reason for the death of Scott Lang in the Quantumania. Kang is said to be the main antagonist of Ant-Man 3, which is also rumored to involve M.O.D.O.K as a villain.

We are not saying that Scott Lang's death is certain in Ant-Man 3 as presently there is no way to confirm it, but, his death would certainly make sense as it was one of the reasons that his daughter Cassie Lang became a superhero, "Stature" in the comics. Cassie Lang had a tough home life, especially after her father, Scott/Ant-Man, died. She and her mother were regularly fighting, and she hated her mother's boyfriend. Cassie had planned to join the Runaways if the Young Avengers hadn't formed.

But, since MCU is following a different storyline than Earth-616 comic books, we can expect more to Cassie Lang's origin than just her father's death. Kathryn Newton is playing Cassie Lang in the 'Ant-Man and the Wasp: Quantumania,' which will release on July 28, 2023.