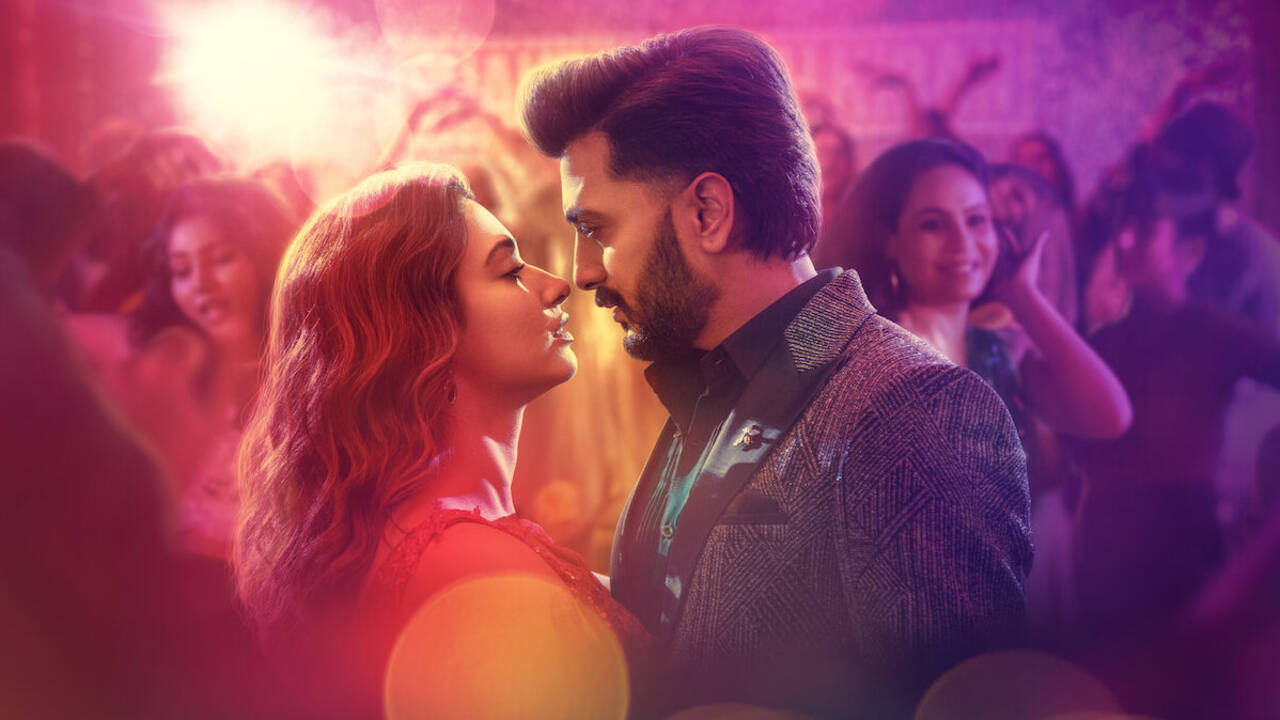 The title of the film doesn't give you a sneak peek into the story of this film until you watch the trailer. Nirali Vora is a free-spirited girl and a psychologist. She plans on taking over her mother's matrimony business. Then, we have Kaustubh Chougule aka Kosty, who is a depressing man. He wants to control everything and everyone in his vicinity as he has OCD. His odd behavior and habits almost lead to his divorce from Runjhun, his almost ex-wife.

Nirali also doesn't have an easy life as her childhood love died just a year ago due to a heart attack. Since then, she has not even thought of falling in love with someone else as everything reminds her of him. The romance between these two can not be expected as one makes pairs, and the other breaks them. They can also be referred to as "Jodi Makers and Breakers". Believing in two opposite institutions, their love will not come as a surprise to the audience as this plot is among the most interesting part of the romance genre, enemies to lovers.

The writers of the film rarely get a shoutout when they deserve the credit for writing such a beautiful story. So, I'd especially like to mention Rajat Aroraa for writing this beautiful story of enemies to lovers. This 106-minute-long film is a treat to the eyes with its beautiful shoot locations and costumes worn by Tamannah. The film brought an air of fresh breath to Bollywood, and if more such films are made, people will come back to watch Hindi films in cinemas as this is what the Indian audience demands: masala, chemistry, twists, and love.

Kusha Kapila, a very famous influencer can also be seen in this film playing the role of Nirali's best friend Seema. She is only in 5 to 6 scenes and it would have been better if some more screen time could have been allotted to her. Still, those scenes seemed enough for her to show her talent. Kusha seemed a bit disturbed and nervous on-screen despite being given a very simple role. Much was expected from her because she is one of the biggest Instagram influencers.

The plot of Plan A Plan B is very simple, and within just 10 minutes of the film, the audience will know how this is going to end. What makes "Plan A Plan B" attractive is the chemistry that is seen between Ritesh and Tamannah. They both have nailed their parts, and honestly, this wasn't expected from them. These actors were earlier seen together in Humshakals, which didn't work well at the box office.

In Plan A Plan B, the actors are versatile and fit into the characters of Nirali and Kosty perfectly. The vibrant costume colors and designs worn by Tamannah add to her character. There are other things like the aesthetic vibes their office spaces gave, how their equations changed with each other, and how they accepted themselves is a journey in itself that the audiences will enjoy.

Final Score – [8/10]
Reviewed by - Riya Singh
Follow @_riyasinghhh_ on Twitter