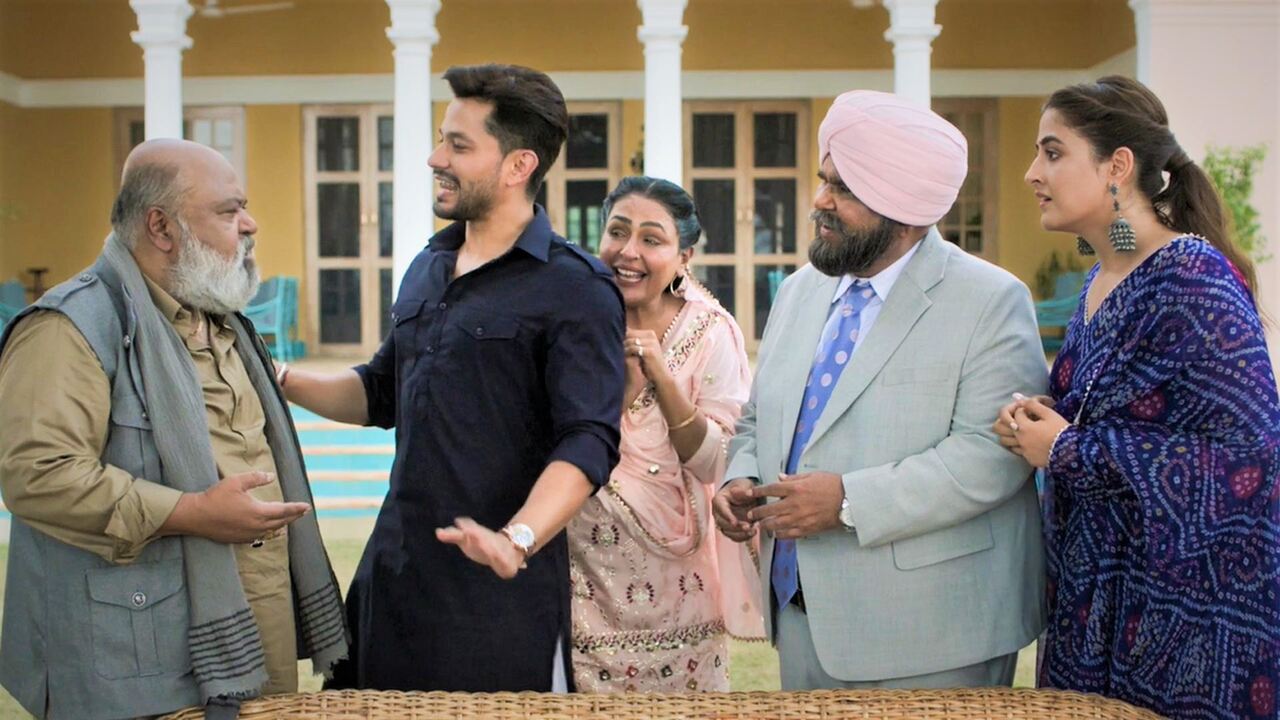 Looking for some laughs and drama? Don't look at Pop Kaun?, the latest Hindi-language comedy-drama series on Disney+ Hotstar. The only thing this show is good at is crushing viewers' expectations. Despite an ensemble cast and a promising premise, Pop Kaun? is a colossal letdown that fails to deliver on every front. So get ready for a brutal review, because this show deserves nothing less.

The show centers around Sahil (Kunal Khemu), the son of a politician (Johnny Lever), who discovers that he is adopted. His journey to uncover the truth about his birth father takes him on a wild ride filled with laughter and misadventures. On his quest, he meets Pihu (Nupur Sanon), the daughter of a gangster, and the two fall in love. The series boasts an ensemble cast, including Rajpal Yadav, Chunkey Pandey, and the late Satish Kaushik, all three of whom play potential fathers of Sahil.

Despite its good intentions, Pop Kaun? falls woefully short in terms of its writing. The humor and plot are both uninspired, and the writing is subpar. The show's attempt at comedy is cringeworthy, with forced jokes and contrived comic sequences that fail to land. The storyline is poorly constructed, with a jumbled narrative and cheap laughs that rely on childish jokes that date back to the nineties. Ultimately, the show's writing leaves a lot to be desired, and it's hard to find anything to recommend about it.

As much as I appreciate the talented cast and their performances, it's heartbreaking to see their abilities go to waste in a show that is so lacking in quality. It's a shame that Pop Kaun? fails to give them the material they deserve, especially in light of Satish Kaushik's recent passing. His final performances on the screen should have been memorable for all the right reasons, but unfortunately, this show is not one of them.

While his talent shines through, it's a bittersweet experience to watch him in this role, knowing that we won't get to see him in new projects in the future. If only the writing had been stronger, perhaps this series could have been a fitting tribute to the late actor. And honestly, the only reason I am giving this show ANY rating at all is solely due to the cast's exceptional performances trying to salvage whatever they could, and my profound respect for the late Satish Kaushik.

Overall, Pop Kaun? is an abhorrent and unforgivable squandering of talent. The show's pathetic attempt at humor to address issues of paternity obsession and privilege is an utter failure in every sense of the word. Despite the exceptional cast, viewers will suffer through a miserable experience, as the show fails to deliver even a semblance of what it promised. Save yourself the agony and avoid this travesty at all costs.

Final Score- [2/10]
Reviewed by - Anjali Sharma
Follow @AnjaliS54769166 on Twitter
Publisher at Midgard Times