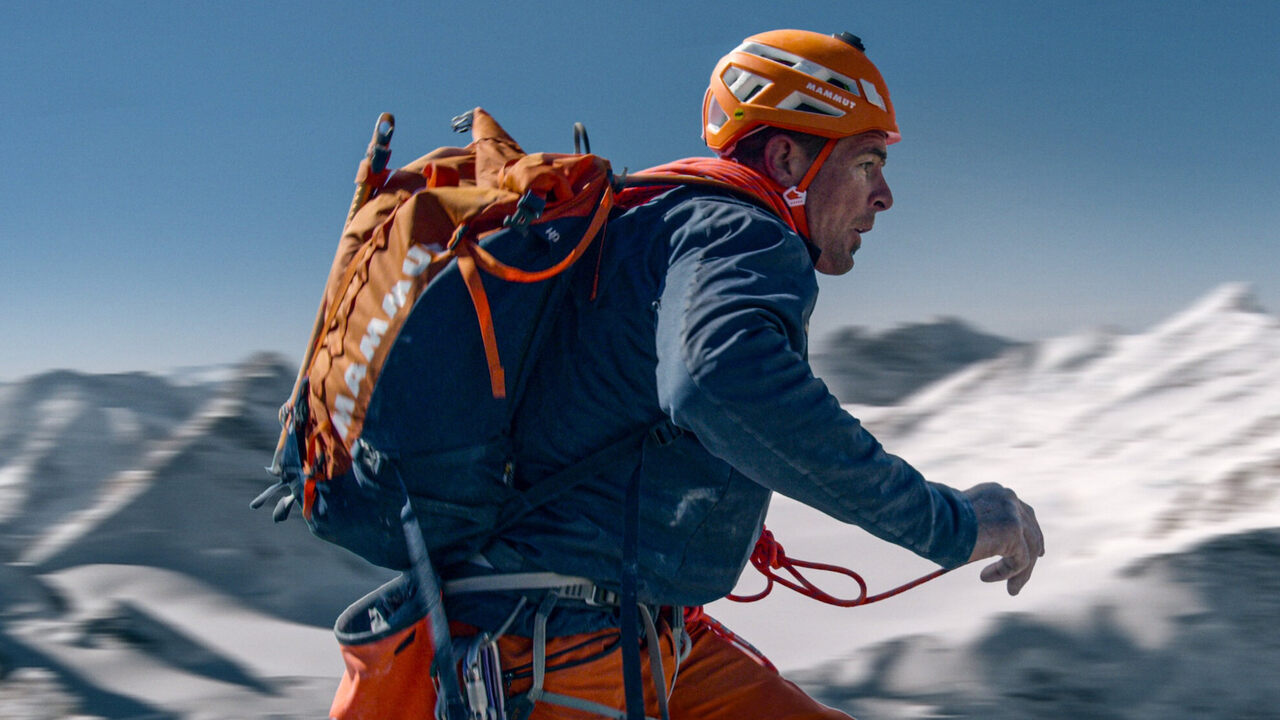 At the end of this 90-minute-long documentary, the makers said that this is made in the memory of Ueli Steck, however, this didn't go well with me. There are several reasons behind it, like how they portrayed him as evil from the start. Even before they tell the audience about his achievements, we are told about the competition between Ueli and Dani Arnold.

Instead of glorifying his achievements, they showed harmful competition and how Ueli said bad things about his fellow climbers. If it is dedicated to this great alpinist, the focus should have been on his achievements and not the speculations that went around. So, the claims of the documentary being dedicated to him are absurd and vague.

I didn't know much about Ueli Steck and this documentary sheds disproportionate light on his achievements and the controversies form a major part. Also, it is not completely about Ueli. Didn't he suffer much because of Dani that he also had to be included in a "documentary dedicated to his memory" What I like about Race to the Summit is that it is unapologetically honest however, honest about all the bad things

Race to the Summit has a deep message embedded in it and we learn about it gradually. The takeaway message for the audience is to value your life above everything else. Ueli wasn't treated nicely after setting multiple records, and he did win the award which was the Oscar for the Alpinist in 2014. Due to two main reasons, I find this documentary controversial.

First, he didn't have any proof of his achievements like photos and videos, so his claims were being questioned. People were right at their place still, it was upright to question a man of his caliber as there are several records still in his name. The second thing was the animosity created between him and Dani Arnold by media and journalists. Both the mountaineers were pitted against each other, and from what I could figure out, it was created by several media houses. Now we know how that ended. A man loses his life due to the undue pressure created by constantly achieving new heights.

What went wrong with Ueli was he didn't know where to stop. It's good to be motivated and ambitious and not know where to stop. When we see Dani and Ueli's family speaking in the documentary, it is upsetting how they worry about their safety.

From what I could comprehend, it might be an adventure and falls under sports, but it comes with its flaws. I thought that Race to the Summit would be a motivating Netflix documentary, but it was a hard blow. I was left questioning things like why it is important to be the best and not just be good at something, and in the end, the documentary raises the same question. Race to the Summit teaches you how to do everything with a balance. It's good to be motivated, but more important is to know your limits.

Final Score – [8/10]
Reviewed by - Riya Singh
Follow @_riyasinghhh_ on Twitter
Publisher at Midgard Times