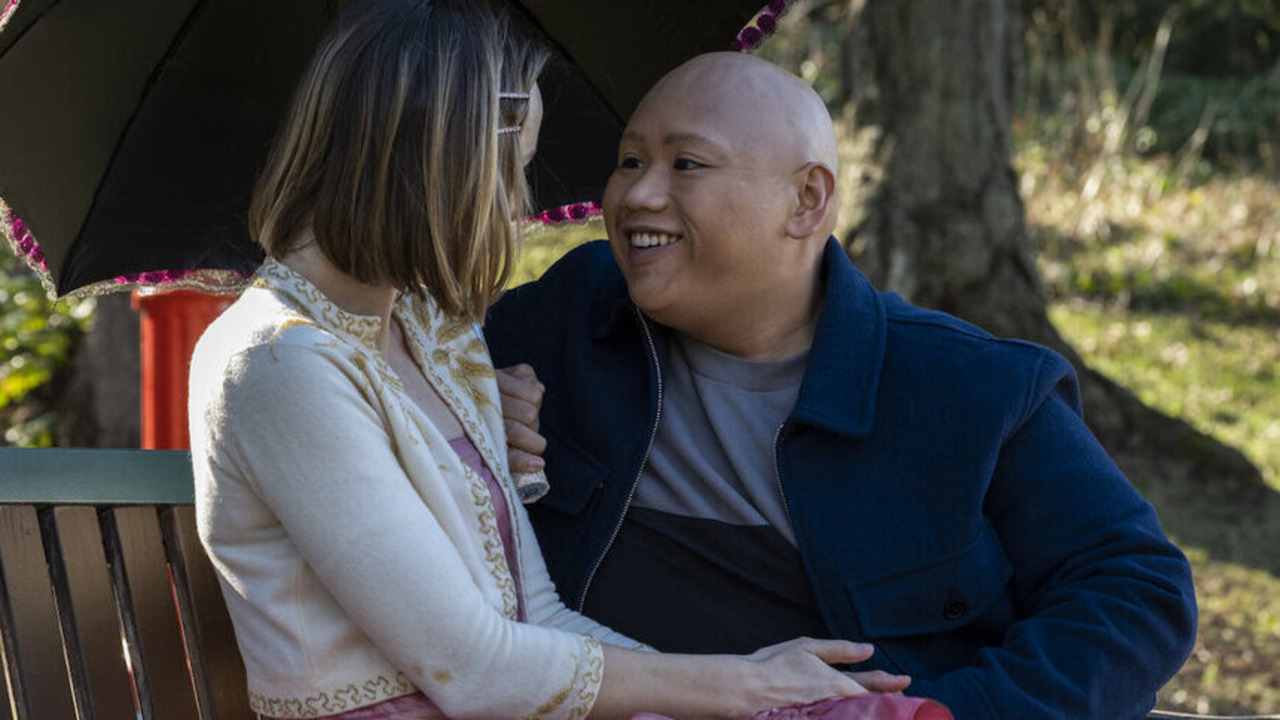 The second season of the SyFy series, Reginald the Vampire has officially entered pre-production and planning to begin filming as early as next month. Based on the book series Fat Vampire by Johnny B. Truant, the series was renewed last month after its finale premiered on December 7, 2022

Starring Jacob Batalon, the 10-episode second season of the comedy-drama series will begin filming on April 03, 2023, in Vancouver, BC, Canada, and will officially wrap up three months later on July 11, 2023. Batalon stars as Reginald Andres, a reluctant bloodsucker trying to navigate his way through a world of traditionally "beautiful" members of the undead.

Based on the collection of Fat Vampire novels penned by Johnny B. Truant, the show also Mandela Van Peebles as Maurice Miller, Em Haine as Sarah Kinney, Hannah Levien as Eve, Georgia Waters as Penelope, Marguerite Hanna as Ashley, Christin Park as Nikki, Ryan Jinn as Mike, Aren Buchholz as Todd, Savannah Basley as Angela, and Sean Yves Lessard as Lebron.

In the first season's finale, Angela reclaims her "throne" as head of the midwest, and orders Penelope and LeBron to find Eve in order to save their own skin. They're having a party at the slushie stand, and Todd wants Reginald to turn him. Ash learns Nikki was born in 1707 as they both go on a long walk together in the dark. Todd asks Mike to turn him as well, Mike agrees but wants to ease him into it, later Todd kisses Mike. Eve is killed by angels who tell her they made a mistake. Angela and Maurice reconcile briefly, and she promises to pursue him one day. Reginald and Sarah reconcile as well, but Sarah needs time to regain her trust in him. The following day, Reginald welcomes a new customer to the slushie stand: the angel who killed Eve.

"Reginald and Sarah are so great together. And we always wanted to build to that moment from where he ruined everything, so it has meaning. And so that's why it wasn't about them just getting back together at the end of the season. In Season 2, that'll be part of their journey," said Showrunner Harley Peyton teasing the second season.

Showrunner Harley Peyton also serves as an executive producer alongside Jeremiah Chechik, Todd Berger, Lindsay Macadam, Brett Burlock, and Peter Emerson.