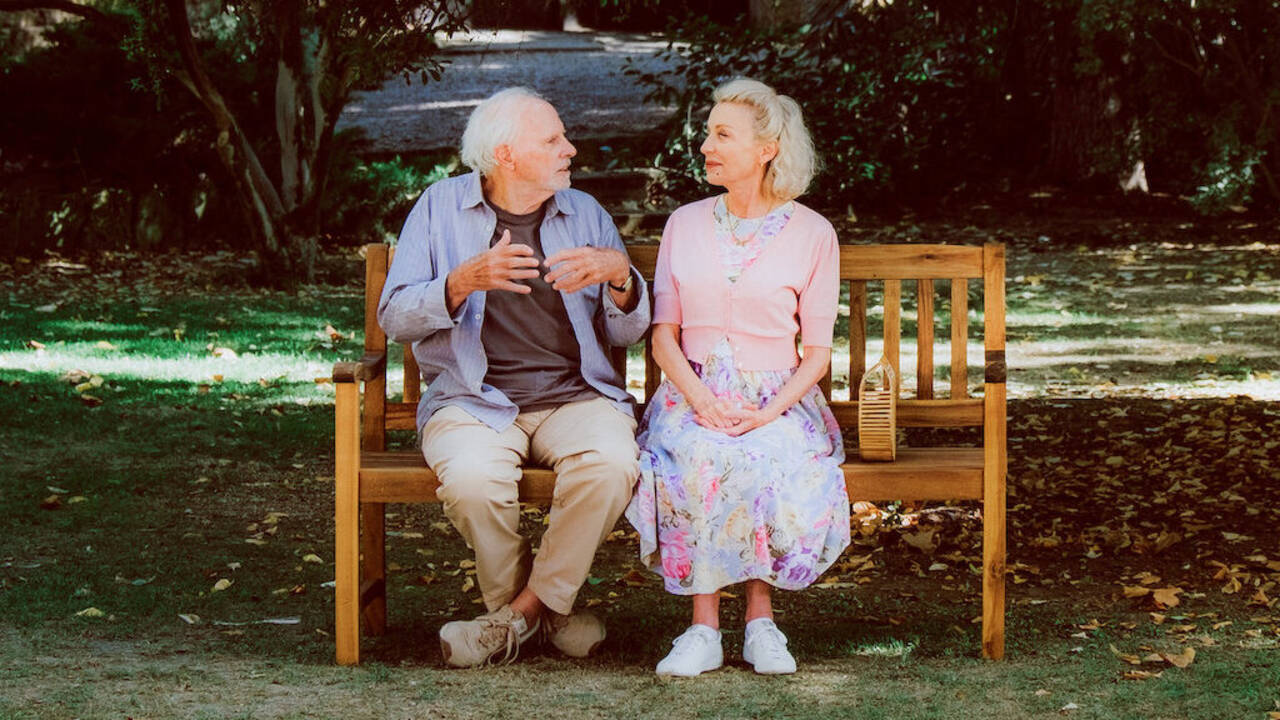 Remember Me is a 2019 movie that recently started streaming on Netflix and it brings us a beautiful emotional story of two ex-lovers played by Bruce Dern and Caroline Sihol. The movie has a run time of 1 hour and 28 minutes, and it is a joyful watch.

An old widower and a theatre critic, Claude discover that his old lover named Lilian is now in an old age home fighting Alzheimer's. He decides to fake the same disease and get into the old age home to support and make Lilian remember him and their younger days. Claude's friend Shine also helps him initially to get into the old age home. In the rest of the movie, we see all the gestures and tools Claude uses for Lilian to remember him. We also get to understand their story as the movie proceeds.

The movie also includes characters like Claude's daughter, granddaughter, and son-in-law. These characters help to elevate Claude's character and will help the audience understand different shades of Claude. The film has been very careful with the character's development is, therefore, all the characters have steady progress, which adds to the good elements of the film. The film also has mini laugh situations therefore we can say that it does contain the right amount of comedy.

The film has a very nostalgic story. It is about a person trying to remember his good old days with his favorite person. It shows us how beautifully Claude has aged and makes the movie looks like a light-hearted one even though it does have an emotional story. The film has also tried to show the disease in the best possible way and makes us give us a view of how it can affect loved ones and family members.

The story of the film has a very smooth flow. It has taken every event in good order, which makes it a smooth and lovely watch. This is one of those movies which can be enjoyed with the whole family. Even though it focuses on the lives of the aged, it does bring in charm which can be loved by all age groups. For the aged audiences, this movie will be like an inspiration. It gives us the idea that nothing is the last chapter of your life. Everything thing is possible if you take a chance. Therefore, it can also be categorized as an inspirational movie for the aged, not just a romantic comedy.

The actors have also given powerful and beautiful performances which bring the characters to life. Both Claude and Lilian had good chemistry, and the movie also tried to focus on the side characters, therefore we are not left out on them too. Overall, it's a good one-time watchable film, which has a heartwarming story that can be enjoyed by all age groups.

Final Score – [7.5/10]
Reviewed by - Poornima Balsu
Follow @BalsuPoornima on Twitter
Publisher at Midgard Times