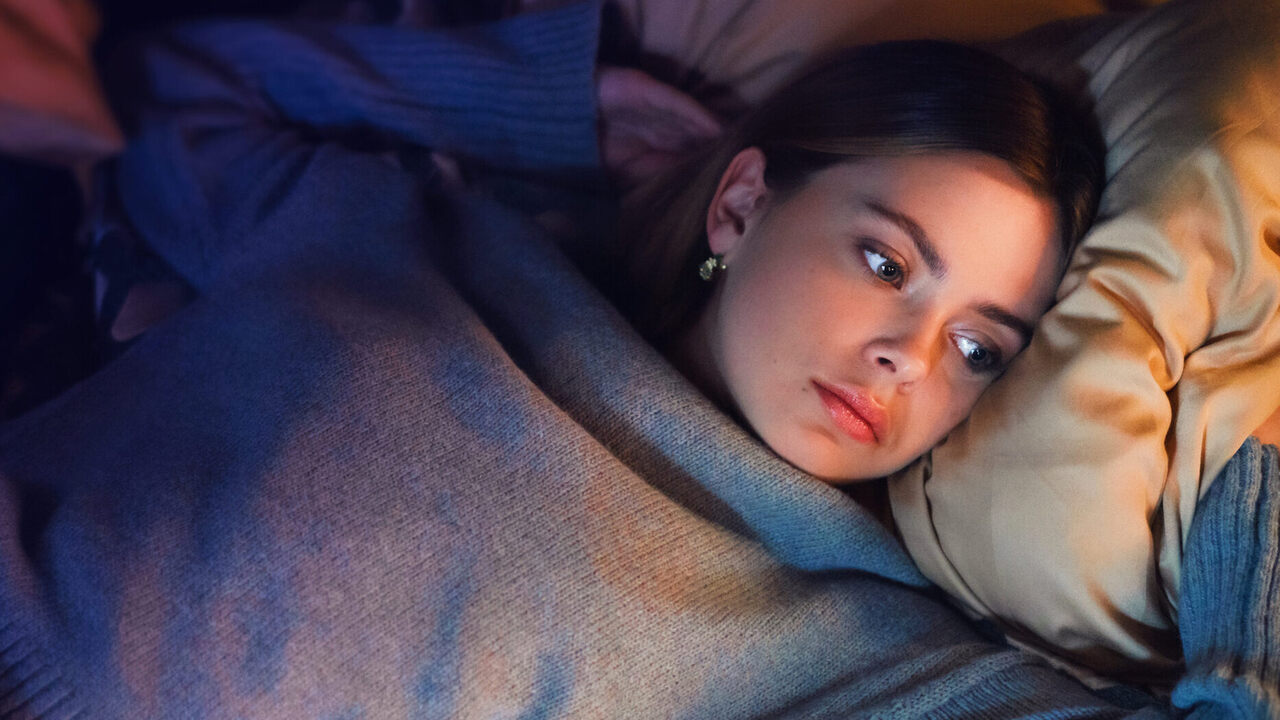 Oh boy, where do I even start with this one? The latest addition to Netflix's teen drama lineup, Roalteen - Princess Margrethe, which premiered on May 11, 2023, is a disappointing sequel to last year's Royalteen. What am I talking about, even the 2022 Royalteen was disappointed. I don't know why a sequel was even commissioned.

Directed by Ingvild Søderlind, the film follows Princess Margrethe as she navigates the struggles of being in the public eye while also dealing with the drama of high school life. Based on a book by Randi Fuglehaug and Anne Gunn Halvorsen, this movie is your typical cheesy Netflix original teen flick.

Let's start with the plot. The story is as original as a love triangle in a teen movie. It's been done before, and it's been done better. And let's not forget the queen mother who cares more about what the people will think than her daughter's well-being. How original. I mean, it's not like we've seen that trope in every royal drama ever made.

And speaking of cliches, let's talk about the dialogue. It's so predictable and cringe-worthy that I felt like I was watching a parody of a teen drama. The writers seemed to think that throwing in some pop culture references and trendy slang would make the film more relatable to its young audience, but it just comes off as desperate.

Now, let's move on to the direction. Ingvild Søderlind seems to have missed the memo on how to create visually engaging scenes. Instead, we get choppy transitions, unnecessary closeups, and shots that look like they were taken by an amateur using their iPhone. It's clear that Søderlind had no idea how to create tension or build a sense of atmosphere. If this was her attempt at artistry, she missed the mark completely.

And let's not forget the soundtrack. The filmmakers must have thought that the trendy English pop songs would add to the film's appeal, but they just ended up sounding like a desperate attempt to be cool. The music was so generic that I had a hard time distinguishing one song from another. And don't even get me started on the montages. Why do filmmakers think that throwing in a bunch of random shots set to music is a good way to convey an emotion or move the story forward? It's lazy filmmaking at its finest.

But I have to admit that there is one bright spot in this film, and that's Elli Rhiannon Müller Osborne's portrayal of Margrethe. Despite the poor writing and direction, she manages to breathe some life into her character and make her addiction plotline somewhat interesting. She's the only one in the film who seems to be trying, and it's a shame that her efforts are wasted on such a lackluster project.

And let's not forget about the film's setting. Yes, it was shot in Norway, but you wouldn't know it from watching the movie. Most of the scenes take place in clubs, cars, cabins, or Margrethe's bed, and when they do venture out into the snowy mountains or old castles, the visuals are so uninspired and filled with close-ups that it's hard to tell where they are. It's a missed opportunity to showcase the beauty of Norway and its culture.

Ultimately, if you're looking for a teen drama that's original, well-written, and visually engaging, you should look elsewhere. This film is a lazy attempt at cashing in on the popularity of royal dramas and teen movies, and it fails on almost every level. The direction is choppy, the writing is cliche, and the visuals are uninspired. If you do decide to watch it, don't say I didn't warn you.

Final Score- [2.5/10]
Reviewed by - Anjali Sharma
Follow @AnjaliS54769166 on Twitter
Publisher at Midgard Times