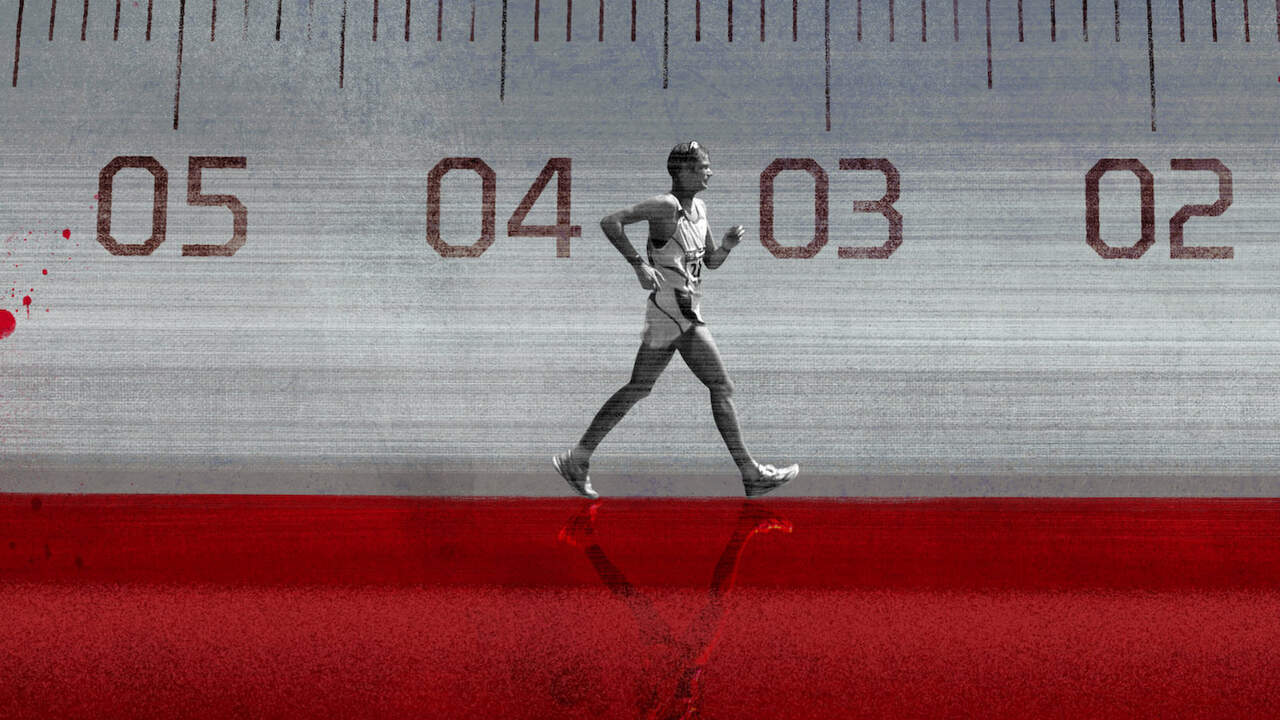 Running for My Truth: Alex Schwazer starts with Alex saying that he didn't know how to make it to the next day. Other people interviewed for the docuseries said that they were merciless to him and that this wasn't a sports story but a Mafia story. We're taken to Calice, Italy where Alex tells us that he was hardworking since his childhood and used to walk for 10 hours. His passion for long distance was born in his childhood. Racewalking is different from other sports as in this you have to keep a straight knee and contact with the terrain.

During the Beijing Olympics 2008, Alex's tibia was inflamed, he had been running for more than three hours and even wanted to quit in the middle of the race, but at that moment he realized what all he had to sacrifice to come there. Also, you can't stop stopping after completing 40 km in the 50 km race. He won gold at the Beijing Olympics and he shared that he cried during the last lap of his race. This victory rewarded Alex with a lot of fame and he was seen on many shows. Due to these, he wasn't able to focus on his training and slowly he slipped into depression.

Parallel to Alex's story, we are told about Sandro and how he uncovered various things regarding doping. In 1981, Sandro hadn't even met Conconi. He learned that doping was being organized by organizations. Also, Conconi ran the Ferrara laboratory where legally he was supposed to do research, but illegally, he ran various tests to improve the performance of the athletes. He used to take the blood of the athletes, treat it, and store it at -90°C. Just before the race, the same blood was reintroduced into the body and it helped by increasing the resistance. It was noticed that it helped the athletes to win by 30 to 40 seconds in a race and 2 to 3 minutes in a marathon. Sandro raised his voice against Conconi as the athletes were being treated as guinea pigs in these labs. If one got sick, they started treating another one.

It was February 9, 1982, when Fulvio Costa, a Venetian runner died during the middle of the race. He couldn't even complete one lap before his face got swollen, his eyes were closed, and he fell because of acute pain. The same night he was admitted and after a few weeks, he died. On his deathbed, the athlete asked what had they done to his blood. Costa didn't understand the risks of the procedures that were being conducted and everyone abandoned him after his death. There was no proper explanation given.

The moment that changed Alex's life was when he saw Russians taking gold home in almost every event, and when he asked about the same they said that practice, vitamins, and doping helped them. Alex saw this as an opportunity to start his career on a fresh note as it had just been four years since he won gold at the Olympics. Alex ordered testosterone, but it didn't seem to have any effect. Then, he took EPO which enhanced his performance.

Alex was removed from London 2012 Summer Olympics after he failed the anti-doping tests. He even made Carolina Kostner (his girlfriend at that time) lie about his whereabouts to escape giving the samples. In May 2016, he received another blow after his doping samples from January came out to be positive after being re-examined. Currently, the athlete has an eight-year ban (which will lift in 2024) and his records were canceled along with not being eligible to participate in Tokyo 2021 Olympics.

In the last episode of this four-episode-long docuseries, we see him struggling and fighting in various courts. In my opinion, WADA and IAAF successfully murdered the career of a talented athlete despite being cleared by the Italian court. These agencies themselves are full of corruption and follow illegal means. The series is an eye-opener for the people who believe that International Organizations aren't partial or don't bad for athletes. The revelations in Running for My Truth: Alex Schwazer make one understand that similar things would have happened to numerous athletes.

The pressure the athletes have on them after winning an Olympic is shown in the first episode, and it's seen how they start fearing if they will be able to match that level again. This pressure leads them to take things like testosterone and EPO, and sometimes they also land in depression. The public also needs to understand the mental stress the athletes are going through and support them.

The one thing that didn't feel humane was how big international agencies so ruthlessly thrashed his career. While watching this documentary, I wondered if this person who used to run for 20 km or 50 km would ever be able to find passion in something else. His athletic career is over and he will do something else. The most inspiring thing about Alex is how he dared to stand up against two biggest sports organizations i.e., WADA and IAAF.

Final Score – [7.5/10]
Reviewed by - Riya Singh
Follow @_riyasinghhh_ on Twitter
Publisher at Midgard Times