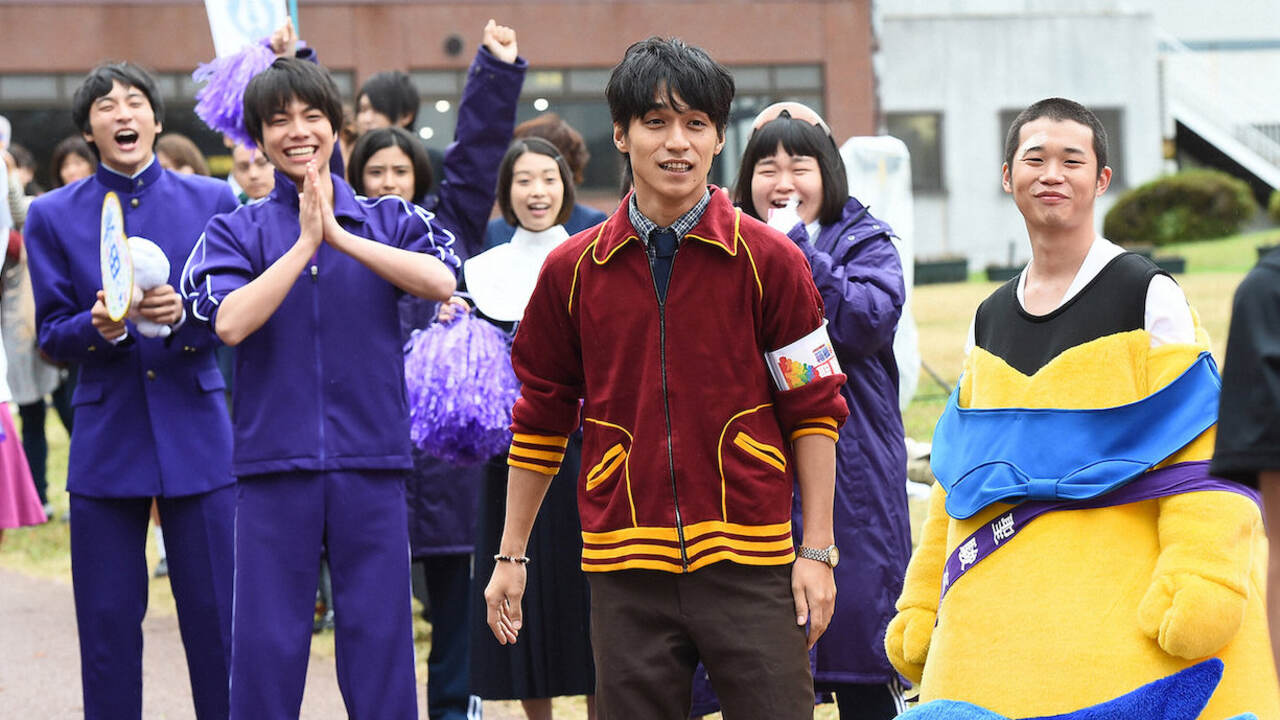 'Saving My Stupid Youth' or Gomenne Seishun! is a 2014 Japanese language drama that revolves around a Buddhist boys' high school and a Catholic girls' high school merging due to lack of enrolment and funds. What happens next is what the show is all about. There are ten episodes in the show and each of them is comfortably over 40 minutes long. Thankfully, the series is endlessly entertaining. So watching each one is a breeze.

The show does a brilliant job of using the first episode to set up the differences between the two schools. The boys' school is rowdy, and even their principal doesn't know the Buddhist chants that get uttered in the morning assembly. On the other hand, the girls' school is too strict and doesn't allow its students to have any degree of freedom. The heads of the two institutions keep bickering as talks of the merger keep happening. Students of each school don't have any experience talking to the other gender, and there's hilarious tension and apprehension about what the merger will bring.

The only two sane people in this situation are Heisuke Hara (Ryo Nishikido) and Risa Hachiya (Hikari Mitsushima), the respective guidance counselors of the boys' and girls' schools. They propose that the schools should go for a merger trial run, but only for a semester to see what ultimately happens. If there are more pros than cons, then they can fully merge. But if not, they walk away. However, this merger is just one part of the story.

This multi-faceted show explores plenty of other important topics with humor. The show cheekily criticizes religion and society for putting barriers in communication between men and women, thus, causing problems with their emotional development. The staunchly Catholic and Buddhist heads of the schools are portrayed as regressive and dumb, while the open-minded leads are shown as realistic and normal.

It was also interesting to see how the show flipped the script on the girls' school by making us expect a group of young women who are demure and submissive but instead turn out to be secretly extroverted and domineering. As expected, the plot offers plenty of opportunities for the two schools and their students to clash, and clash they do, but in ways that will leave you laughing.

Apart from the plot, the characterization of the leads is admirable. Heisuke and Risa both have their unique backstories and issues that they have to confront. Also, even though they belong to different schools, there's one common person between them. Among the students, Yuzuru Ebisawa (Daiki Shigeoka) and Amari Abe (Aoi Morikawa)'s hidden romance and personalities were beautifully developed. However, if you are looking for great characterizations or over-the-top revelations about gender and more, then this show won't give you that.

It very firmly believes in entertaining first and preaching second. And even when preaching, which does happen in the last episode, it's more about telling all the students to make mistakes and have fun in their youth, rather than anything too melodramatic. Overall, 'Saving My Stupid Youth' is a breezy watch that explores gender barriers. It's a show that you should give a chance.

Final Score – [7/10]
Reviewed by - Ishita Chatterjee
Follow @dracone619 on Twitter
Publisher at Midgard Times