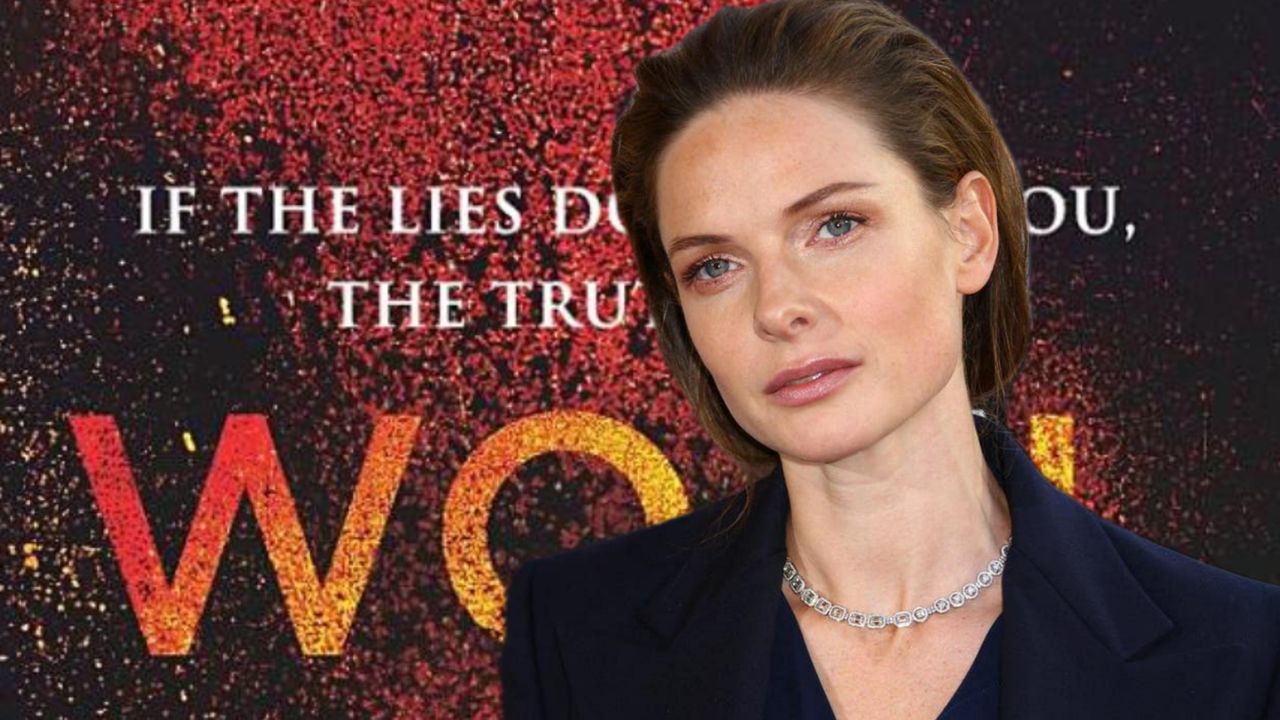 'Wool' TV series based on the first book in the Silo series by author Hugh Howey has officially wrapped up filming in London, UK, last week (May 20). The Apple TV+ Sci-Fi series took over eight months to complete the production. Filming started in August 2021.

"Wool" is set in a ruined and toxic future where a community lives in a massive silo, hundreds of levels underground. Men and women there live in a society full of rules they believe are designed to protect them.

With the production wrap, we can expect the 10-episode 'Wool' TV Series to premiere sometime in later 2022 or early 2023 on Apple TV+.

Leading the series is Rebecca Ferguson, who is playing 'Juliette,' a self-sufficient and hardworking engineer. Tim Robbins is playing Bernard, the head of IT for the Silo. David Oyelowo is playing Holston, the silo's sheriff. Rashida Jones plays Allison, Holston's wife, who works in IT. Common is portraying Sims, the silo's head of judicial security. The series also stars Harriet Walter as Martha Walker, Chinaza Uche as Paul Billings, and Avi Nash as Lukas Kyle.

"Wool" is written by Graham Yost ("Band of Brothers," "Justified") and directed by Morten Tyldum ("Defending Jacob," "The Imitation Game"). The series is executive produced by Ferguson, Yost, and Tyldum, alongside Silo series author Hugh Howey. Remi Aubuchon, Nina Jack, and Ingrid Escajeda also served as executive producers on the sci-fi drama, produced by AMC Studios. Graham Yost is also the showrunner of the series.

Written by Hugh Howey, Silo is a series of post-apocalyptic science fiction books started in 2011 with the short story "Wool", which was later published together with four sequel novellas as a novel with the same name. Along with Wool, the series consists of Shift, Dust, three short stories, and Wool: The Graphic Novel.

Wool initially begins with the story of Holston, the Silo's sheriff. Everyone in the Silo has been indoctrinated that the outside world is toxic and deadly, and anyone who displays an interest in going outside is sent to clean the external sensors, but they also die a few minutes later. Holston's wife grew convinced that the outside world was genuinely livable and that the IT department had duped the rest of the silo. She went to clean willingly, but she seemingly died. Three years later, still, in mourning for his wife's death, Holston requests to go outside. He is given a protective suit and is sent outside, but as he emerges from the silo, he finds himself in a healthy, lively environment. Encouraged by this sight, he happily cleans the silo's external sensors before venturing out into the world. However, as he runs out of air, he is forced to remove his helmet, at which time he realizes that the world is indeed poisoned and his wife has died. The suit's visor had been displaying a computer-generated image, masking reality. Holston dies near the abandoned body of his wife.

To replace the recently deceased Sheriff Holston, a new sheriff is needed. Mayor Jahns and Deputy Marnes travel to the Silo's lowest sector to interview Juliette, their top sheriff candidate. They come across many sectors of the Silo along the route, including the strange IT department. Bernard, the head of IT, insists on his own choice for sheriff, but Jahns dismisses his objections.