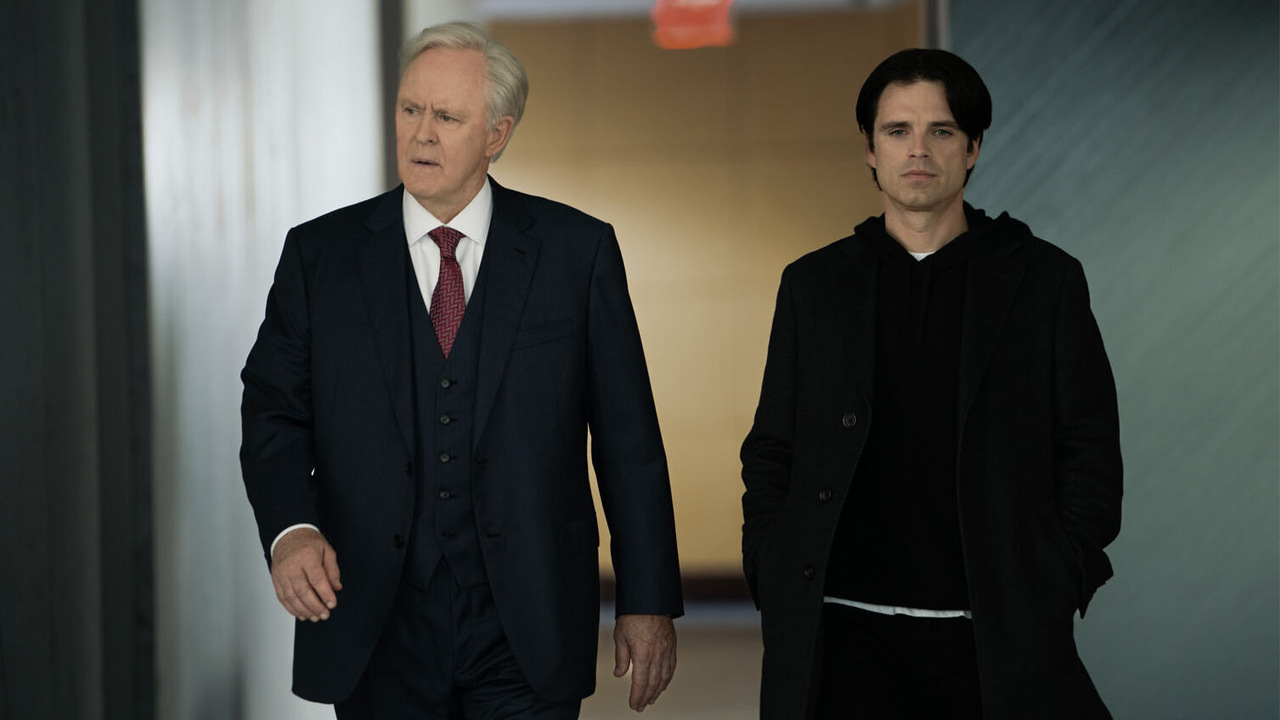 Directed by Benjamin Caron and written by Brian Gatewood and Alessandro Tanaka, Sharper opens with a text that tells us the meaning of the title - One who lives by their wits. Indeed, you have to be intelligent if you want to be successful in this setting, packed with invention and double-crossing. Nothing is what it seems in the film. You are constantly unsure which character is lying to your face and which one is speaking the truth. Just when you think you have "got it," the movie expertly pulls the rug from beneath your feet. I had a blast throughout its entire runtime.

There are moments where Sharper lets the audience form the impression that they are two steps ahead of it. You might find yourself feeling clever during the opening scenes where Tom (Justice Smith), a bookshop owner, meets Sandra (Briana Middleton), a college student doing her Ph.D. Her thesis topic? Redefining Radicalism: The Rise of Black Feminism in American Literature. From the moment we lay our eyes on Sandra, something doesn't feel right. Your suspicions grow stronger when she mentions how her brother requires $350,000 to pay off some bad guys. And you wish to scream at Tom when he offers help to her by withdrawing money from his dad's account (he is a wealthy businessman).

Sandra does protest against taking Tom's money, but you can sense she has also created a web of deceit. She has enchanted the innocent boy, and you are absolutely sure she won't be returning after taking the money. We understand the actual meaning of her words, "I'm so sorry about all this." Turns out, your intuitions were correct, and you settle comfortably in your seats with confidence that you really know where this film is going. This is exactly the point where Sharper uses its wits and hits you with a shocking and very pleasant surprise. You thought the movie was predictable? Think again.

It would be a sin to divulge any more details regarding the plot. Needless to say, you should not miss this film. Don't let it fly under your radar. Go blindly into it, and you will be rewarded with discovery and clever twists. Sharper looks so simple, yet it's very smart and inventive. A major delight here is that the story, for a while, moves forward by going backward - one name at a time. The pieces of information received along the way can be extended throughout the narrative. When a character says she couldn't be a good mother, we connect these words to that scene where her son says to someone that he hates his mother. When a character is betrayed, we understand the reason behind the scam that occurs at the beginning. That scam can be compared to cinema itself. Because in both cases, money is earned through illusion. Your chances of gaining cash go higher if your deception is credible.

After an abundance of style and brilliance, we check out a scene where the characters point a gun at one another. You can't help but wonder if the writers have gone out of ideas and imagination. Thankfully, it just happens to be yet another deliberate misdirection. I was able to guess what would happen eventually, though I didn't know what route Sharper would take to come to that conclusion. But when I saw the finale, everything seemed so obvious that I laughed at myself. I guess the lesson here is this: Don't underestimate Sharper. It constantly undermines your expectations and consistently wears its wit. After a while, I didn't know what to believe. While watching this film, that's an exciting space to be in.

Final Score- [10/10]
Reviewed by - Vikas Yadav
Follow @vikasonorous on Twitter
Publisher at Midgard Times
Premiere Date: February 17, 2023, on Apple TV+