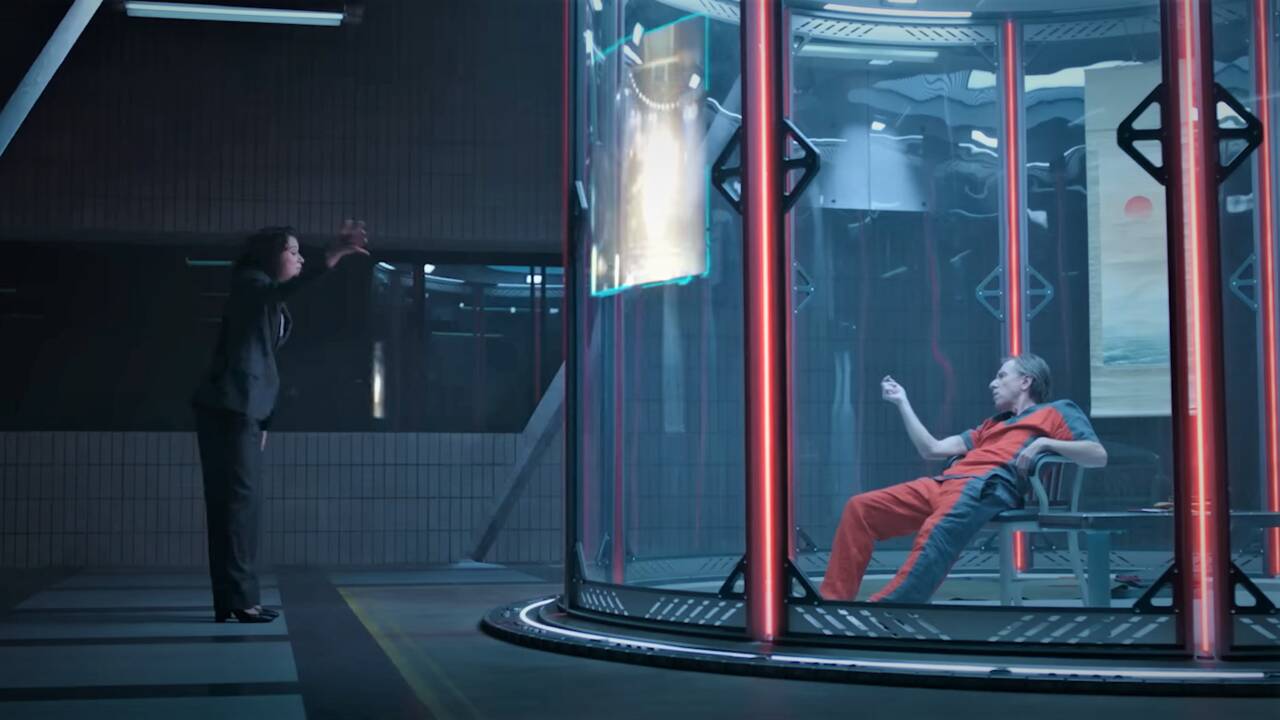 Jessica Gao, the creator of She-Hulk: Attorney at Law, had said that the new Marvel series was partly inspired by Fleabag. The only "inspiration" you find is that the lead character, Jennifer Walters/She-Hulk (Tatiana Maslany), breaks the fourth wall and directly addresses the audience. She will either give way to a flashback (like in the first episode) or tell us that you are about to see a cameo, which is what happens in the third episode. In She-Hulk, the problem with this "fourth wall breaking" technique is that it's so infrequent it feels like an afterthought. Moreover, Jennifer doesn't look at the camera to provide insights. She merely states the obvious. Take this third episode as an example. From the finale of the last episode, we expected Wong (Benedict Wong) to appear on the show. In the opening of the new episode itself, it's made clear Wong will definitely come, given the phone call between Jennifer and her assistant. So what does She-Hulk do? It makes Jennifer break the fourth wall and tell us that Wong is about to enter this episode.

No Marvel series to date has come close to the brilliance of WandaVision. The issue with them is that they feel utterly disposable (we can put Loki as an exception). Every episode just goes by without making any dent, and the show overall leaves your memory within hours. Based on the three episodes, I believe She-Hulk, too, will face the same problem. This one even has lousy CGI work that threatens to sore your eyes. Maslany does a good job, but actors have never been the drawback in the Marvel Cinematic Universe (MCU). In fact, MCU is notorious for hiring talented actors and then throwing them in a pile of green screen garbage. No actor has ever been able to save an MCU disaster. The performances take a backseat when the whole attention is solely given to big-budget special effects. And even then, the images look horrible.

But let's look on the bright side now. The third episode of She-Hulk is indeed better than the earlier episodes. However, keep in mind that the bar is already too low. This might be Jennifer's show, but Wong manages to steal the spotlight from her whenever he makes an entrance. Place Maslany and Wong next to each other, and you will see that the latter is more comfortable in his skin. Comedy comes naturally to Wong, while Maslany tries a little hard to make us laugh. She looks like an overenthusiastic kid who wants to impress everyone. Full marks for effort.

In terms of plot, two trials are going on. One of them has to do with Jennifer trying to free Emil Blonsky/Abomination (Tim Roth) from a high-security prison. And the other concerns a scam of $175,000 done by Runa, a shapeshifting Light Elf from New Asgard. The high point in both the threads involves a change in appearances as Emil freaks out everyone by turning into Abomination while Runa tries to get rid of the charge against her by taking the form of a judge. When we move from one thread to another, Jennifer remarks, "Connecting the A and B story. Nice." I wanted to grab the show's collar and scream, "These lame, self-evident comments are not nice!" The episode ends with She-Hulk fighting some thugs, which at first seems like a mandatory fight scene as there had been none for a long time. But it hints at a greater threat. Whatever the case, I am sure this series, like others before it, will eventually crash into the typical Marvel-style boss battle suffering from the excess of CGI nonsense. And the CGI here is so plainly disgusting, I shudder to even think what kind of finale She-Hulk will serve.

Final Score – [5/10]
Reviewed by - Vikas Yadav
Follow @vikasonorous on Twitter