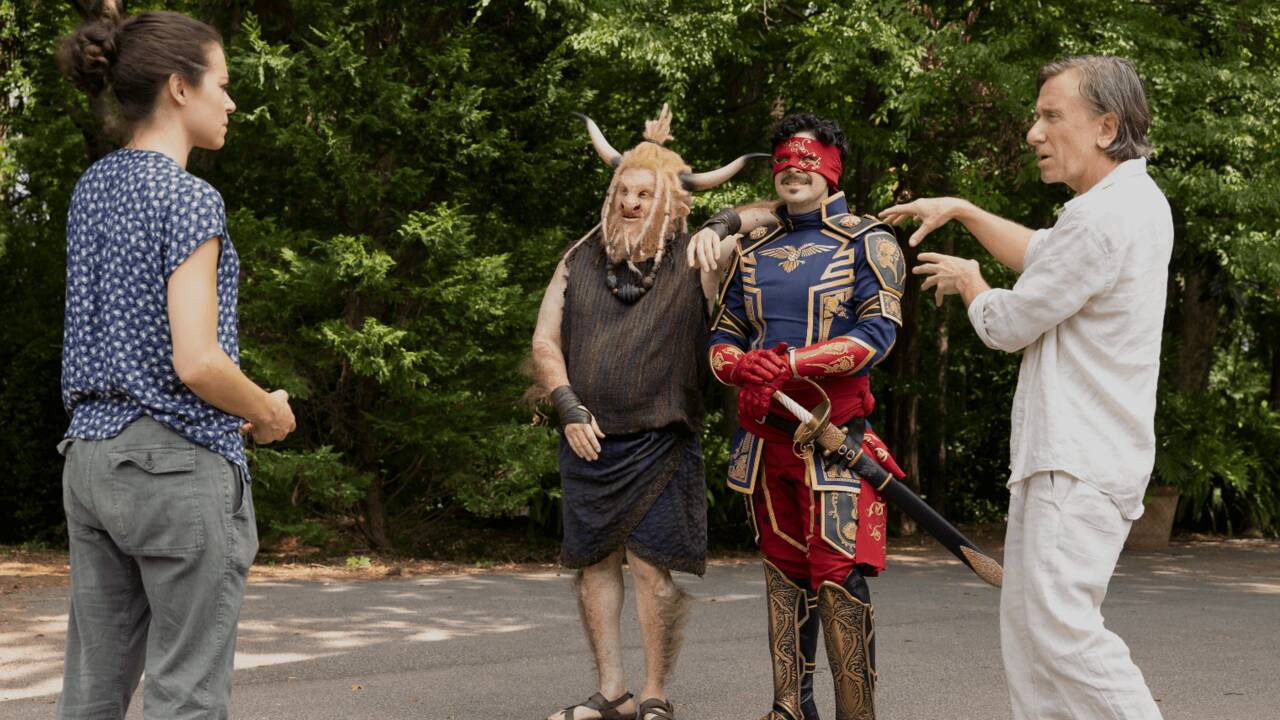 Yet another week and still no service for the die-hard Marvel fans. Just like the last episode, Episode 7 titled, "The Retreat" also seems to be another filler episode, which reveals nothing related to previous episodes' teasers. However, it ends with another 10 seconds teaser for the unknown villain, who might appear only in the finale.

In the seventh episode of the Marvel series at Disney+, Jennifer Walters visits Emil Blonsky with his parole officer, but due to a fight between Man-Bull and matador aka El Aguila, Jen's car was damaged and they had to call the mechanic. However, the mechanic wasn't coming anytime soon, so Emil decided to show Jen what he has been up to. Jen soon realizes there is no cell service or Wi-Fi as she wanders around, grunting "No Service, No Service..."

Episode 7 seems to be an improvement on the last episode but still, it is very low on the bar set by Marvel itself. The episode has its moments when we see Jennifer Walters, Emil Blonsky, Wrecker, Man-Bull, El Aguila, Saracen, and Porcupine in a talking circle and sharing their feelings. She-Hulk tells what it feels like to be in the green skin and how people treat her when she is in her normal human form. It was emotional, and to be honest this is what Tatiana Maslany is best in, and not some forced comedy scenes.

The episode again very comfortably forgets that it is a legal comedy and She-Hulk hasn't been a lawyer since the fourth episode. Even after seven episodes in the series, She-Hulk is yet to discover what she is trying to be - a lawyer or a superhero, and neither does the show is challenging her regarding any of them. We have neither seen her fighting a tough case nor kicking any villains' asses.

The writing has been way below par, and it seems Marvel hired some summer intern writers who failed their semesters. She-Hulk: Attorney at Law has become like a daily soap but arrives weekly only to disappoint and make the fans wait for another week for something to happen. We have got two episodes left in the show, and the next one could also be another filler, seeing the trend. I am still hopeful that the finale of the show would be the episode where something happens, but I don't think it to be of a big scale.

If a show's lead protagonist is a lawyer, then I expect that they will be fighting some big case or unveiling some dark conspiracy. In this case, the protagonist is not only a lawyer but also a superhero, and I expected to see both sides and how it balances them. But 'She-Hulk' is neither trying to be a legal nor a superhero show. Only the writers know what they are trying to present.