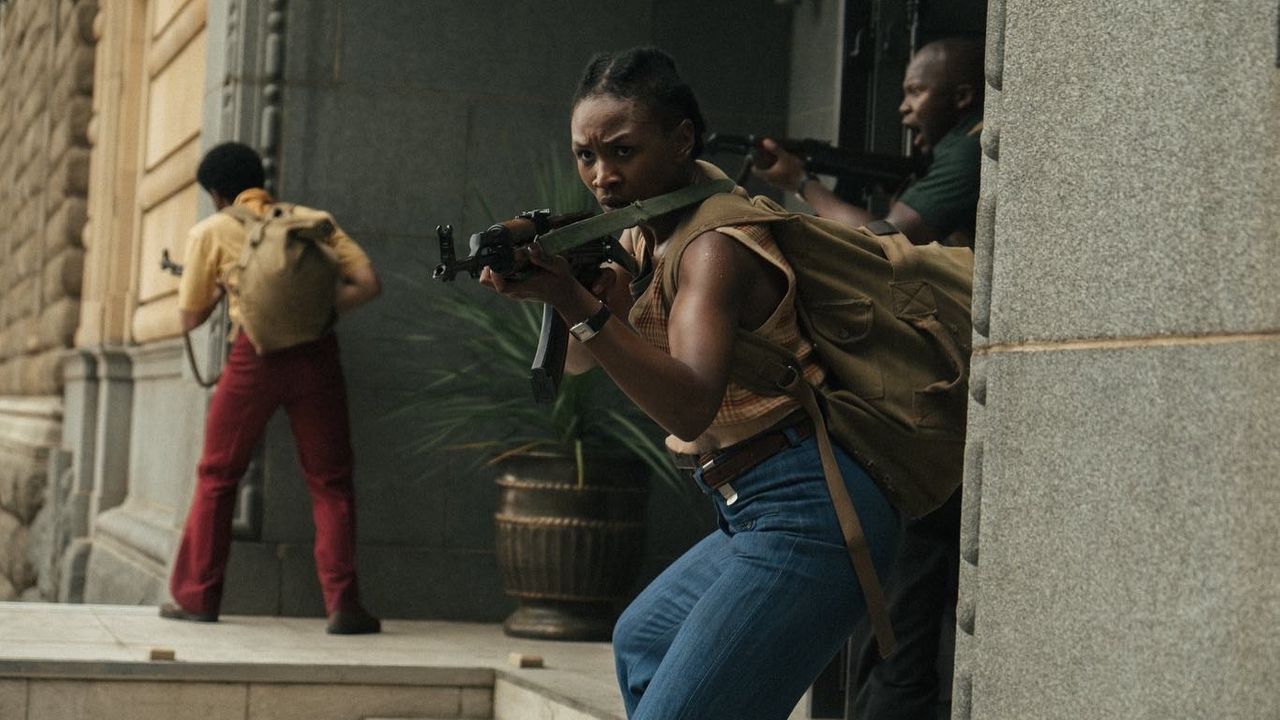 Silverton Siege is based on the fight of Black people for equal rights and this movie takes on a lukewarm approach to the subject. It is set in the 1980s and is about an important event that took place in South Africa.

Even though it is set during the Anti-Apartheid Movement, the movie is not entirely focused on Black people, instead, it takes on a balanced approach. Stories of both sides have been shown and given equal importance. The run time of this film is just 100 minutes and can be easily watched in one go by the people who have an interest in history and politics.

The film isn't fiction. This film was inspired by the 1980 Silverton Siege, and many would agree that it was this same moment that improved conditions for Black people living in the United States after it sparked the 'Free Mandela' movement in South Africa and globally. This theme is certainly interesting for making a movie.

Three activists are trapped in a bank accidentally because their mission failed, and they had to hide there for their life. The hostages were treated nicely by these people, and at the very beginning itself, they made it very clear that they meant no harm. Till the end of the film, not a single hostage was harmed except the pilot of the helicopter that they requested from the government. "Aldo," one of the activists, killed him to protect his secret.

Aldo was the one who betrayed his fellow activists, and he is the reason why they got trapped in the first place. The reason behind his betrayal is not explained. The film could have explored several things, but Netflix chose not to do that to remain focused on the main subject. These activists knew that there were only two ways through which they can go out of the bank: death or prison. So, they acted smart and decided why not dedicate their lives to a great cause. In exchange for the release of the hostages inside the bank, they demanded that Nelson Mandela be free of all charged and released immediately.

Silverton Siege is good at showing the struggles faced by all the people involved during the hostage situation. These activists are not painted as terrorists and are shown as human beings who have their own stories. The makers have tried to make this film a thriller but, sometimes the plot feels to be extremely long.

Final Score – [7.5/10]
Reviewed by - Riya Singh
Follow @_riyasinghhh_ on Twitter