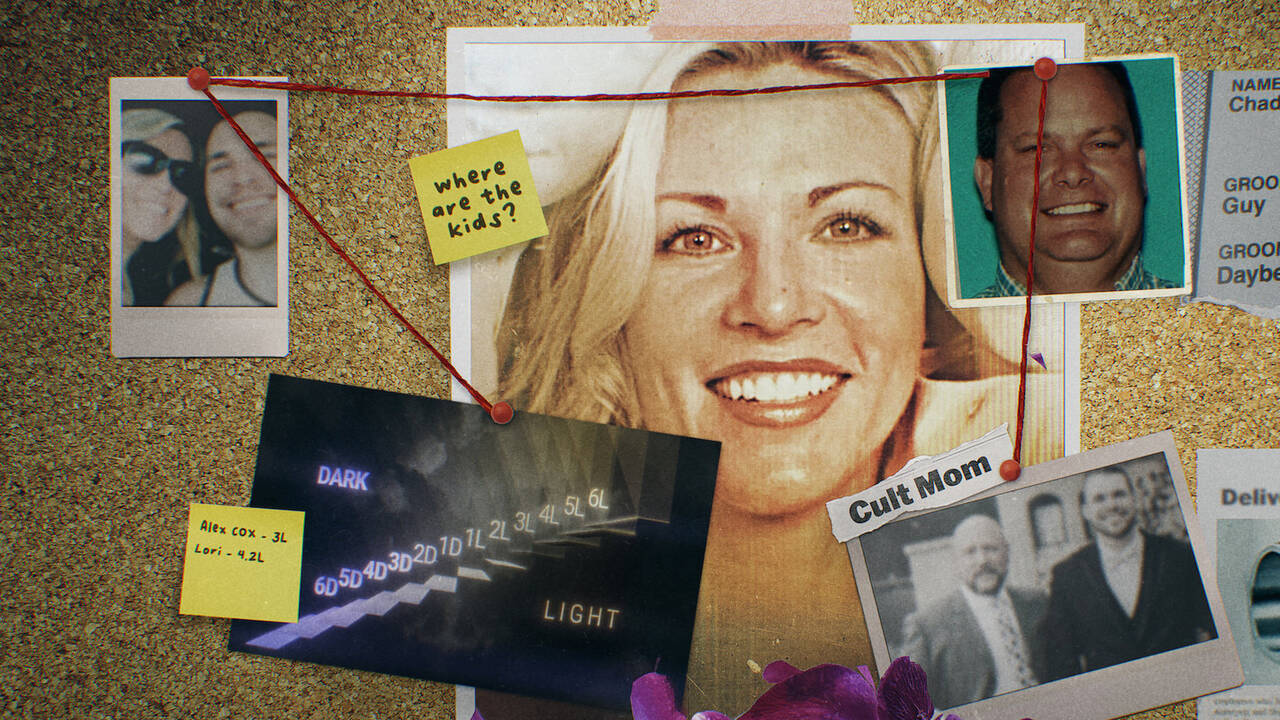 This new Netflix documentary shows us the story of a family, which went through a wild time during the years 2019 and 2020 and is still facing the consequences. Sins of Our Mother is a limited series with three thrilling episodes, each having a time duration of 40 – 50 minutes. This series tells us the story of a woman called Lori Vallow, who was a loving daughter, wife, and mother to her children, and how her beliefs in certain concepts turned extreme and destroyed their life. She was a firm believer in Jesus, apocalyptic ideology, spirits, etc.

This is another case of religious killing and it is certainly a disturbing story. There are three episodes, and they have been segregated in a definite way where it is easy for the audience to have a grip on what has been happening in the woman called Lori's life. Her eldest son Colby walks us through the changes that have occurred in his mother over time whereas Lori's mother and her friend walk us through how she was before things got worse and also has highlighted her various life events. Lori had five marriages, and she has had trauma from some of them. The series shows us how religion can do bad to some minds, how real the cult culture is, in some parts of the world, and how well it can influence humans.

The series has followed the normal routine of documentaries by including raw and real footage, voice recordings, chat messages, and interviews of near and dear ones of the accused. Something interesting about the series is it never really tries to picture Lori in a sympathetic tone. It showcases to us the background of Lori and how bad of a crime she committed.

Lori's two children JJ and Tylee go missing soon after Lori married Chad who seems to have brainwashed her into many things. The missing of these kids and both Lori and Chad refusing to cooperate with the investigation is actually where all the drama begins and truths unravel.

Although the first episode bombards us with the introduction of so many family members, it all forms a foundation for understanding this case better. The second episode focuses on Lori's beliefs and her behavior, while the third episode feeds us all the information about the missing children.

It is certainly a tough show to watch, but it's not an easy one to put down once you start. It shows a good number of archival footage with detailed explanations about everything that surely catches our attention for the whole of the episodes. One of the finest true crime documentaries that are available to watch on Netflix and which certainly deserves a watch. Something thrilling about the documentary is also that it is an ongoing case, so the viewers can certainly expect more to this story even after finishing the documentary!

Final Score – [7.5/10]
Reviewed by - Poornima Balsu
Follow @BalsuPoornima on Twitter