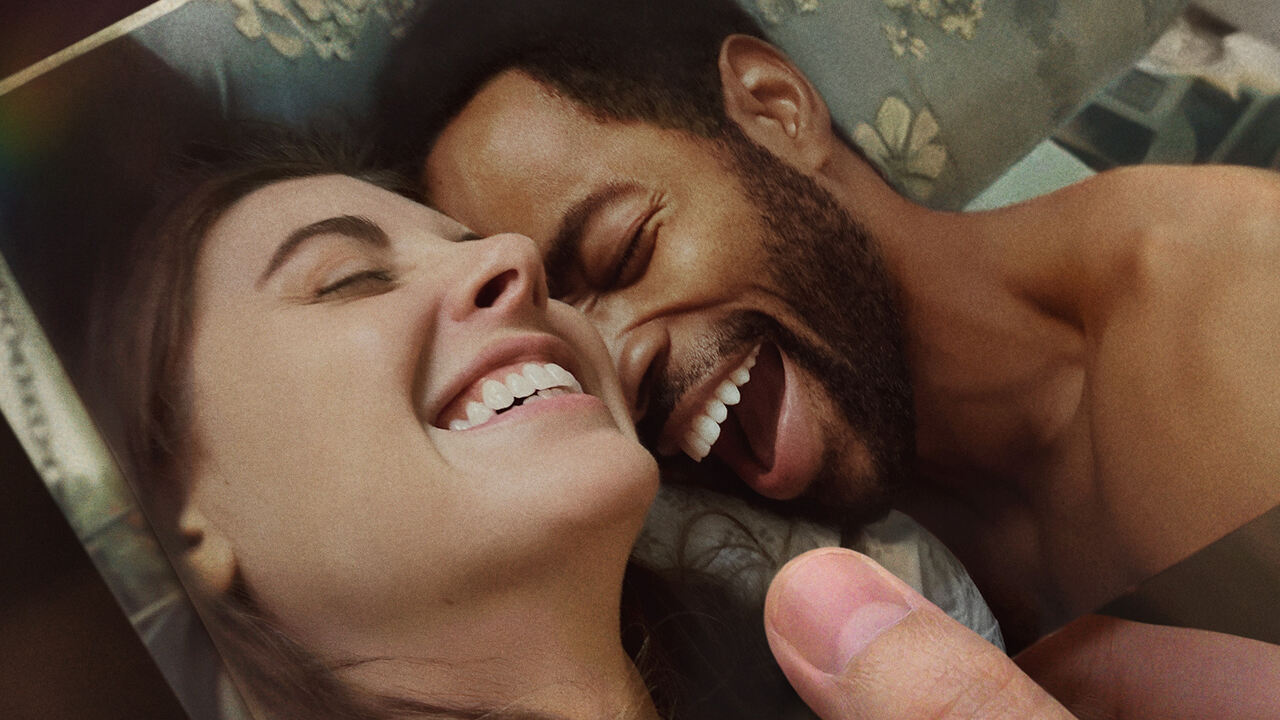 Somebody I Used to Know, written by Dave Franco (also serving as a director) and Alison Brie (also starring in it), reminds you a lot of My Best Friend's Wedding. Both movies are about a manipulative woman who attempts to sabotage the wedding of a man for whom they still have feelings after many years. In this 2023 film, we have Ally (Brie) doing the manipulations like Julia Roberts' character from the P. J. Hogan movie. And the main pleasure one derives from both films is that they don't shy away from showing the cunning female character in a very bad light. Beneath their charming facade lurks a conniving and obsessive entity desperate to achieve the object of their desire by crook or by hook.

Ally's profession itself gives her room for indulging in sly tricks. As the host of a show titled Dessert Island, she uses something called the "silence trick" to push the interviewees into confessing their deepest feelings. You just have to look at the other person silently for a few seconds, and voilà, they will become naked emotionally. As a director, Franco, too, employs this treatment. He silently observes his characters while they express themselves in front of his camera. Initially, it looks like he is on autopilot. Since Ally is a workaholic, she is, of course, lonely. Her mother is more than willing to talk to her, but she prefers singing about her feelings to her cat instead.

Everything during these early portions, including the shot of Ally standing separately from the others while they head out to a bar for drinks, is sorely predictable. On the flight, when Ally's cat becomes responsible for a combination of shit and puke stink, you know that dirt will fall on someone, and that baby will surely wake up and start crying. Furthermore, your intuition informs you that Ally would find her mother in bed with a man, and what do you know, your guess turns out to be right!

The movie is aware of the fact that it's borrowing from older films like My Best Friend's Wedding, and that awareness comes in the form of a line when Cassidy (Kiersey Clemons) says to Ally, "You're not gonna pull some Julia Roberts My Best Friend's Wedding type shit, are you?" Cassidy is Sean's (Jay Ellis) fiancée, and Sean is Ally's ex-boyfriend. Considering that Sean and Ally still have feelings for each other, it's possible that the latter could pull My Best Friend's Wedding type shit after all, can't she? Well, the movie does pull that shit, and if you have watched the 1997 film, you must be familiar with its ending where the Julia Roberts character doesn't end up with the man of her dreams. You will also be able to predict the outcome of the scene where Ally is called onto the stage to sing.

The writers are basically recycling old parts, but Somebody I Used to Know still works because no one here is sleepwalking. Franco and Brie might be serving us a stale dish. However, they tell the story enthusiastically instead of coming across as people who are present to make a quick buck. Cassidy is not a ditzy woman. She knows Ally is trying to come close to her fiancé. She also knows she doesn't want to leave her band, though she is unable to have that conversation with Sean. We can sense there is a communication gap between this couple during the scene where Sean and Cassidy hesitantly mention that they are okay with Ally's presence. As for Sean, he is not a puppet who simply exists to be manipulated. He is a smart player.

When Cassidy opens up to Ally about her relationship with her parents and the latter plans to send them an invitation, we stop finding Ally charming. It becomes more apparent that she is ruthless and mean and that Sean shouldn't end up with her. But in the end, all those schemes make way for something better as they are turned into a bridge that finally connects Sean and Cassidy. The movie arrives at a happy ending, which doesn't feel forced or false. You might have seen it all before, but that doesn't mean you cannot give a chance to this film.

Final Score- [7/10]
Reviewed by - Vikas Yadav
Follow @vikasonorous on Twitter
Publisher at Midgard Times