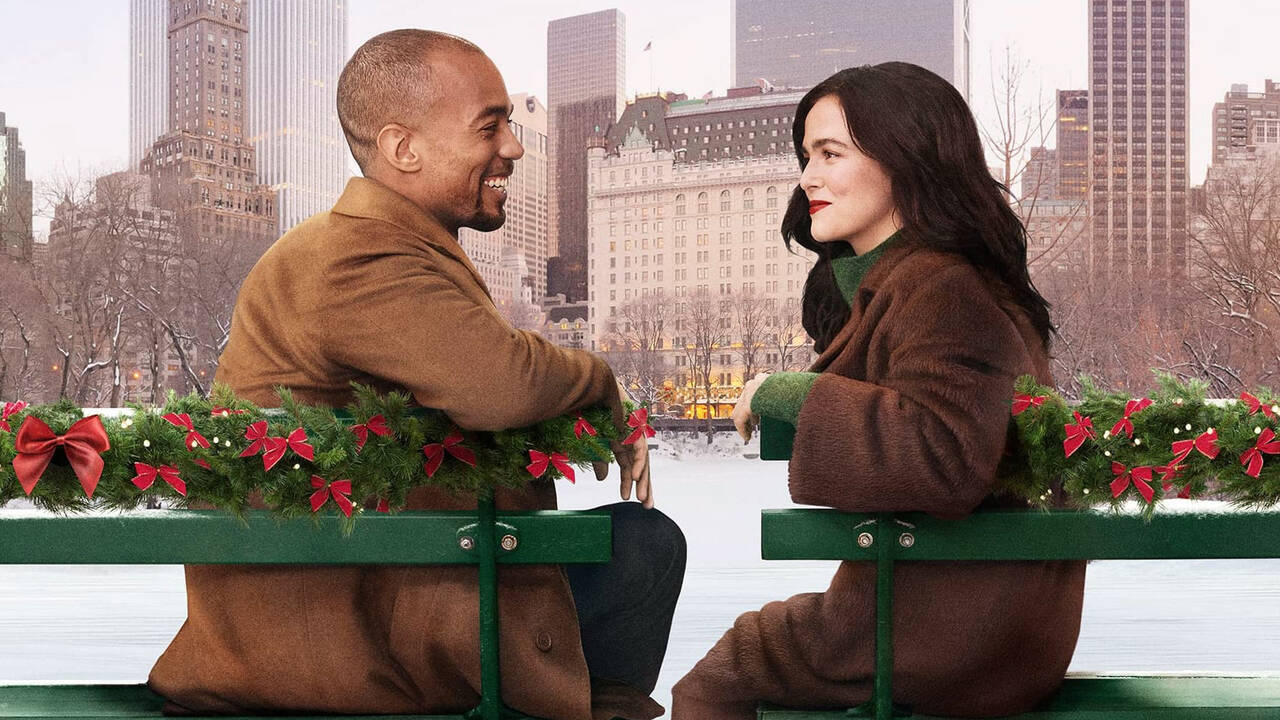 Something from Tiffany's is a newly released Christmas movie on Amazon Prime video. The film has a run time of 1 hour and 27 minutes and stars Kendrick Sampson, Zoey Deutch, and Ray Nicholson in the main roles. The film is based on Melissa Hill's novel, which goes by the same title.

Ethan, a widower, and Vanessa are a couple in LA. Rachel and Gary are a couple in New York. They cross paths when Ethan comes to New York during Christmas time with his daughter Daisy. Gary and Ethan cross paths at Tiffany's when both of them get a ring for their respective girlfriends. Fate plays a role in bringing these people together and changing the dynamics in their life.

Something from Tiffany's is a typical love story that happens around the time of Christmas. We all know how the dynamics in their relationship will change, but the movie still offers us comfort. This is one of those movies that doesn't offer us anything new but still can warm our hearts in this winter season.

The whole film is in festive spirits, and we get to see the beautiful New York city filled with festive lights and Christmas vibes. The Christmas season plays the mood-lifting part in the film which sort of will enhance the way how the audience will receive the story.

Even though the story and the characters are decent, the film has not given the characters much time to develop, therefore the story development might seem rushed. The events happening between the characters happen too quickly, which makes it look like the characters do not have good chemistry with each other. But even with all these little flaws, the movie has somehow managed to give us good background /past stories of each character. This helps us understand the characters and story in an even better way.

The young actress who plays the role of Daisy even though does not have a major role; she will surely rule our hearts when we watch the film. She has portrayed her character with good enthusiasm and has been able to reflect her character very well.

Overall, Something from Tiffany's is just another story we can all foresee but still manages to make us smile throughout despite its flaws. Even with the lack of chemistry or good romantic elements, the movie still can be watched for fun. The characters get a good happy ending, and the viewers can enjoy it as a one-time watchable Christmas film.

Final Score – [7/10]
Reviewed by - Poornima Balsu
Follow @BalsuPoornima on Twitter
Publisher at Midgard Times