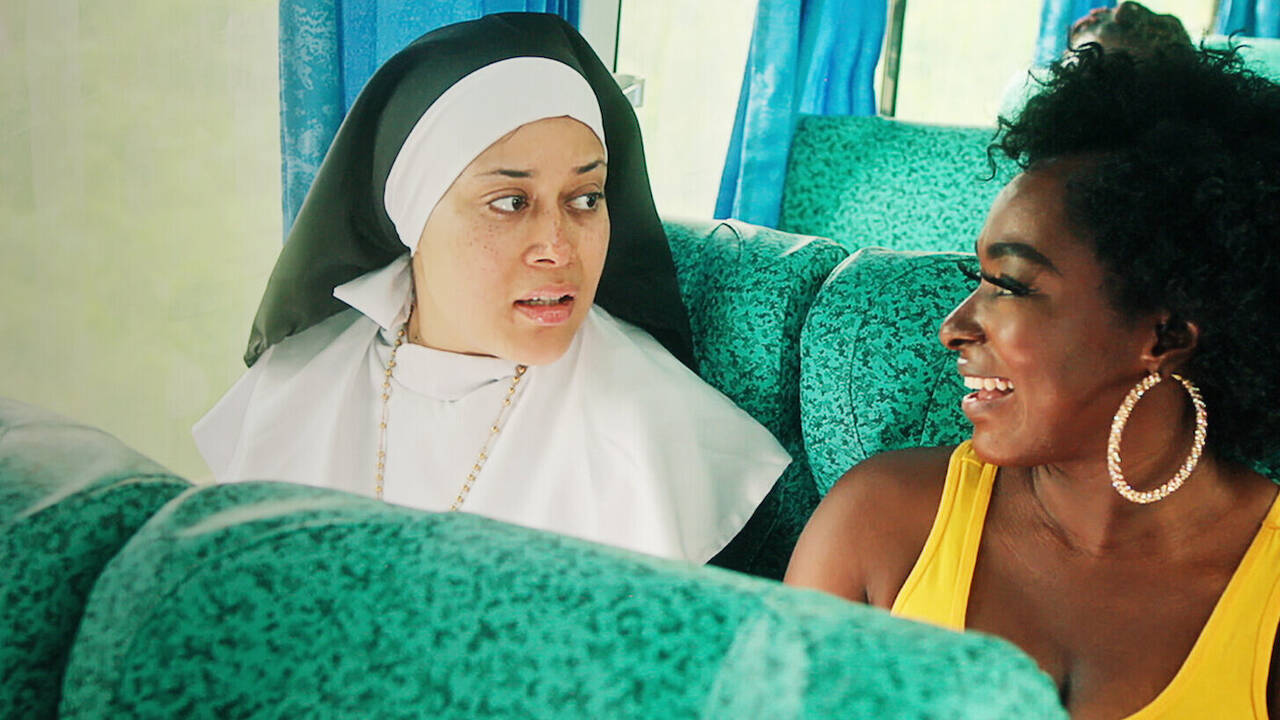 Soólè starts with a nun discussing the funds she needs for the children of the church. As there are inadequate funds, she decides that she'll go to Soólè and make the appropriate arrangements. From the same place where the nun boarded the bus, a lady approaches the driver and gives her a bag. Soon Justina, a lady who's not dressed appropriately (as per the other passengers), also reaches and joins them.

The film is all about the passengers of the bus, the driver, and how they fight and create funny situations. A robbery happens and Justina's bag is taken due to a misunderstanding. Passengers contribute to sharing her burden of the financial loss faced by Justina. At the end of the film, an important scene was somehow able to grab the attention. It would have been better if instead of the constant chaos, this scene would have been included earlier.

The driver of the bus is no less than a clown. He stops at every small interval, and when someone has to board the bus, he gets down himself, argues for the fare, and then after two to three minutes, he returns to his seat. If this constantly happens, I don't know how they were planning to reach Lagos. There are so many characters in this film and they've got a fair share of screen space. Having too many characters was also a disadvantage for this film as the story got very complicated.

Comedy scenes can anytime turn into serious situations before we know it. Yinsuna, the Muslim man on the bus suddenly comes up with a bow and arrow. The next moment, he has a sword. It is difficult to make out what the creators wanted to show until the very half an hour into the movie, but they tried their best to be funny, and it is all a waste of effort.

In my opinion, it would be better to skip Soólè as this film isn't here to entertain the public. I can hardly imagine anyone who'll laugh. Instead, my ears were left hurting after hearing the constant fights. Also, I don't know whether the creators of the film had an issue with Christianity or not. There were constant attacks made on the religion. We also got to see various religious fights where the pastor is making allegations against the reverend nun. It was all very messy to watch.

Final Score – [5/10]
Reviewed by - Riya Singh
Follow @_riyasinghhh_ on Twitter
Publisher at Midgard Times