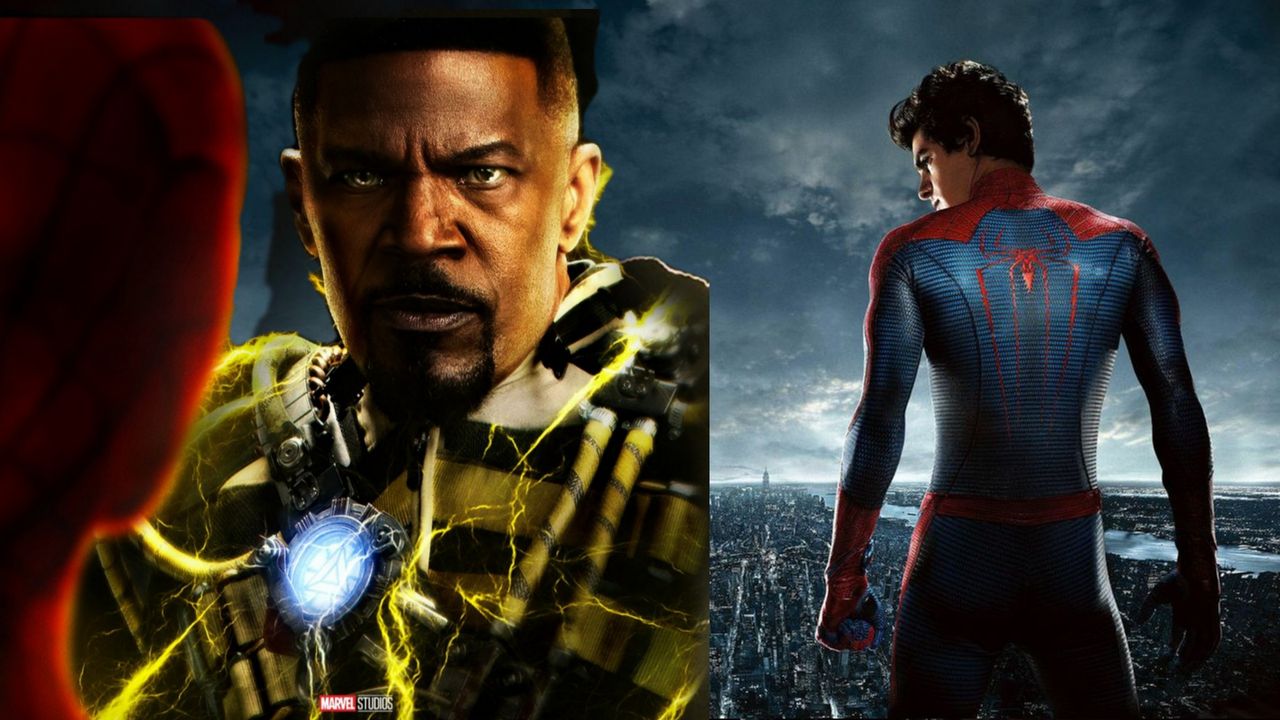 Jamie Foxx was the first and only cast member to say that 'Spider-Man: No Way Home' had many Spider-Mans last year, even before the official title was revealed. Now once again, Foxx has teased multiple Spideys in an Instagram post.

Foxx posted on Instagram, citing his phrase from The Amazing Spider-Man 2, and confirming Electro have unfinished business. "Itsy-bitsy spider went up the waterspout… Down Came ELECTRO!… on December 17th we have unfinished business to take care of… #chasingspiders #teamelectro #whoyouwit?" wrote Foxx on Instagram.

The Instagram post has #chasingspiders followed by three high voltage sign emojis and talks about some unfinished business. Electro has been part of only one Spider-Man film, so, if he has some unfinished business, it can be only with Andrew Garfield's Spider-Man. Electro was seemingly killed by Spider-Man, who overloaded his electricity supply. Electro vanished into thin air, never to be seen again. This moment can be the beginning of his role in Spider-Man: No Way Home and Electro is still angry with Spider-Man looking for vengeance.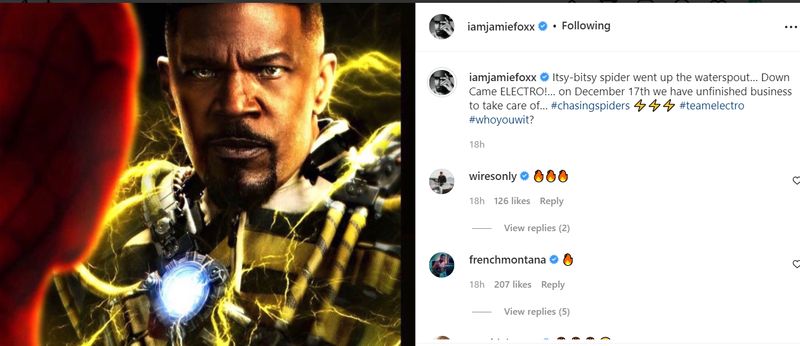 The phrase used by Foxx in the Instagram post is part of a famous remark spoken by Max Dillon aka Electro to Andrew Garfield's Spider-Man as they prepare to fight. Electro said, "itsy bitsy spider went up down the water spout, down came Electro and wiped the spider out." In an interview before the release of The Amazing Spider-Man 2, Foxx said, "When I first got the part, I informed Marc Webb (director of TASM2) that Electro truly wants to hurt Spider-Man. He damaged Max Dillon so badly at the start of the film that I took it a step further. Max's mother doesn't even remember his birthday, so when he turns, it's easy to understand why he's so upset. On the set, I improvised a phrase when Electro is getting ready to confront Spider-Man (itsy bitsy line quoted above). That alone lifted the entire project as if to say, 'hey, here's a person who is truly furious with the Spider-Man."

This is not the first time Foxx has used a hashtag that teases multiple spideys' or three Spider-Man. Just last month, when the second trailer of 'Spider-Man: No Way Home' was released, Foxx posted an image on Instagram with hashtag chasingspiders, which brought a lot of Fans to speculate and call it a confirmation of Spiderverse.

'Spider-Man: No Way Home' will release in theaters on December 16, 2021, worldwide except in the Philippines, China, and Japan. The film will be released one day early in the UK on December 15.