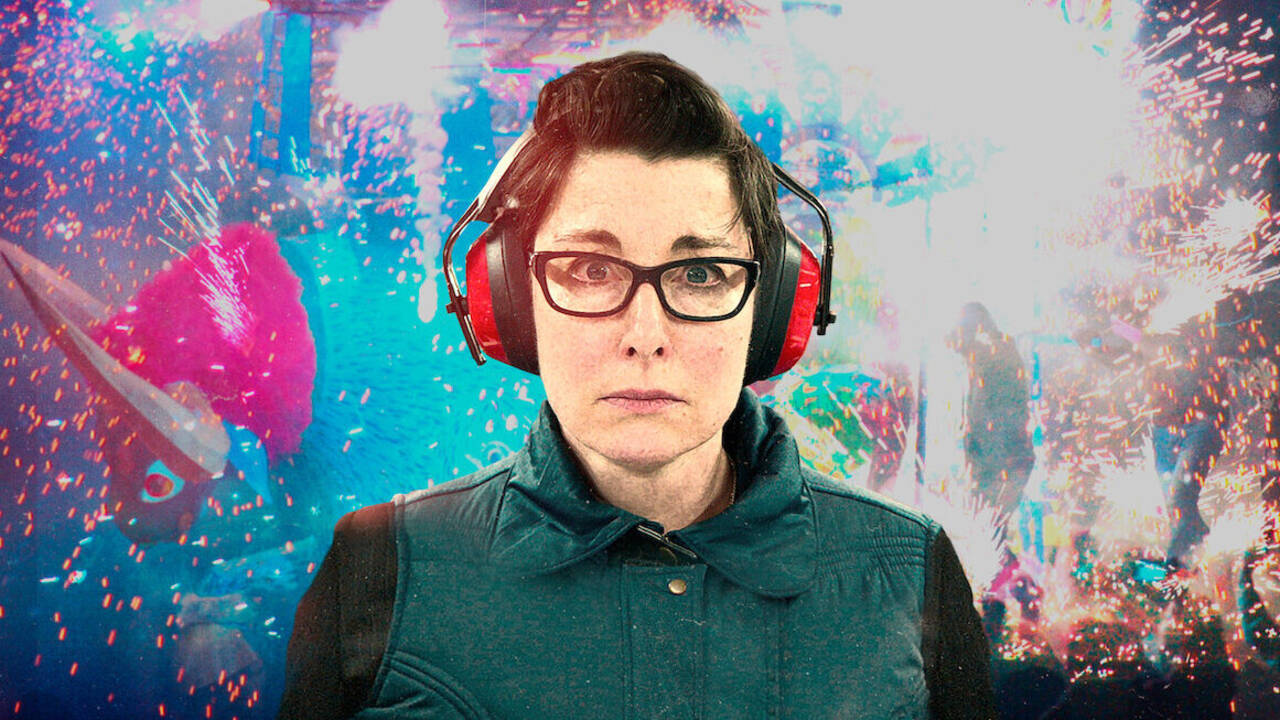 Sue Perkins- Perfectly legal is a mini docuseries that has been released on Netflix in 2022. The host, Susan Elizabeth Perkins is a British comedy icon, who was famous in "The Great British Baking Show".

The 50-year-old does not want to get into the feeling of being stuck as she enters middle age. She embarks on a journey full of adventure and explores various Latin American countries. This show does not offer us the basic aura of a travel series/show. It does not take us through Latin America's food culture or the beautiful places it has. The show has focused on the locals and has tried to capture weird facts or customs of the country that is unknown to the rest of the world. Therefore, this show is all about the host experiencing some weird cultures and cults along with dangerous experiences, which sure, will give us an adrenaline rush.

The series has three episodes and can be categorized as a mini-adventure series having a time duration of 38-45 minutes. In each episode, the host covers two or three countries and tries to bring an insight into their cultural facts and beliefs and something peculiar they practice. Throughout the entire series, we see this 50-year-old, who wants to escape middle age and experience wild things like death cults, etc.

Since each episode, the host covers different places the series never tend to be boring or monotonous. The series has tried to offer something which might be new to the audience and therefore very much interesting as well. This docu-series, by all means, is different from the usual travel shows, which just focus on touristy things to do in the country. This show is based more on experiences and also brings out facts that we might not be able to even think of. The series is like a challenge to the host and also is good content for the viewers.

Sue Perkins- Perfectly Legal, therefore goes around Latin America experiencing weird things which are legal in their zones. It is one of those series that can make you entertained to the core. For people who love to watch and learn about different countries and their cultures and cults, this show is a masterpiece in that area. The show will give you a virtual tour of these countries but not on the beauty of it but will show you everything real including the normal things among the locals. It's a great show to be on your watchlist as it's a mini-series and is a good choice for a weekend binge!

Final Score – [7.5/10]
Reviewed by - Poornima Balsu
Follow @BalsuPoornima on Twitter
Publisher at Midgard Times