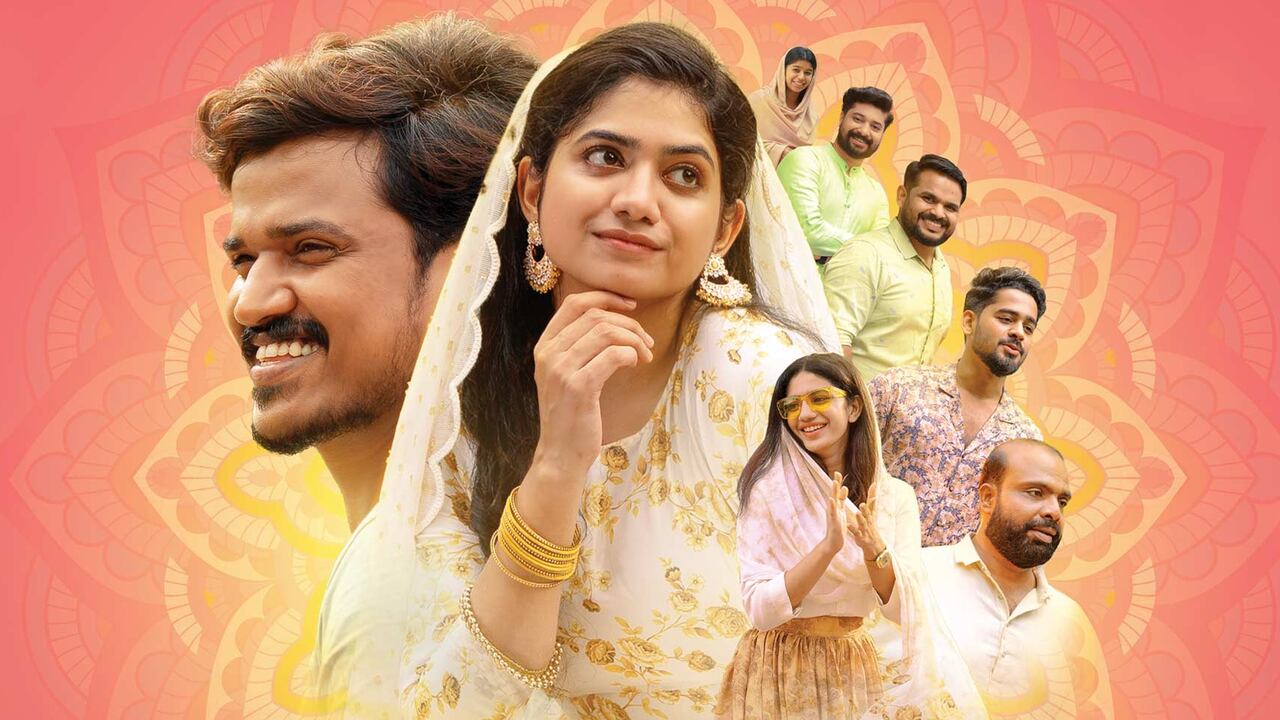 Sulaikha Manzil starts with over-dramatic scenes depicting the love story between Haala and Ashiq. So, the boy proposed to her in front of the college gate, and they soon got into a romantic relationship. The boy is then spotted by Haala's brother lying in his lap and gets a good beating. Intending to seek revenge, Ashiq enters Haala's home from where he's sent back. He plans to go to Dubai and asked Haala's friend to arrange a meeting before he leaves. As soon as he meets Haala and bid his goodbyes, he gets into an accident and dies in her lap. What a romantic man you'd think but these 5 minutes were enough for me to decide that this film isn't heading anywhere. A good beginning is crucial for every film to become a success, and this one completely lost the audience at the starting itself.

Haala's brother arranges a match for her and after so many attempts, she finally says yes. Her fiancee is also working in Dubai just like Sameer (Haala's brother). He comes back to Kerela for the wedding and many times I spotted that the boy was also reluctant to marry her which raised suspicions. He didn't try the sherwani sent by the girl's family and even complained about her not talking to him much. The girl has her baggage and it was evident from the fact that she didn't pick up his calls.

There's nothing worthwhile to watch in the movie. I can not relate with those people who like this type of movie because for me it was not more than a lullaby. I might have even dozed off in some scenes. The film has wasted a substantial amount of screen time by showing unnecessary things like a woman washing her hands and her face. Then, the pace of the film is also too slow which makes one lose interest very quickly. I couldn't understand either the motive or the idea that lies behind the making of Sulaikha Manzil and for me, it was a sheer waste of the producers' money. Even the actors seem too lazy to fulfill their roles.

Sulaikha Manzil doesn't have a good plot, casting, or even shooting locations to make it worth a watch. With so many characters in the film, I lost track of their names. It is approximately two hours long and even till the end the couple doesn't get married. It would have been better if some humor element was included. As I watched the film in Hindi, I realized that the dubbing was poor. For those who are looking to watch something while they relax, this is a forbidden film for them as instead of relaxing, you'll sleep. In all, Sulaikha Manzil is a very poor film that has no sense of direction. There is no use in releasing it in four languages because I highly doubt it would be able to attract an audience.

Final Score – [3.5/10]
Reviewed by - Riya Singh
Follow @_riyasinghhh_ on Twitter
Publisher at Midgard Times