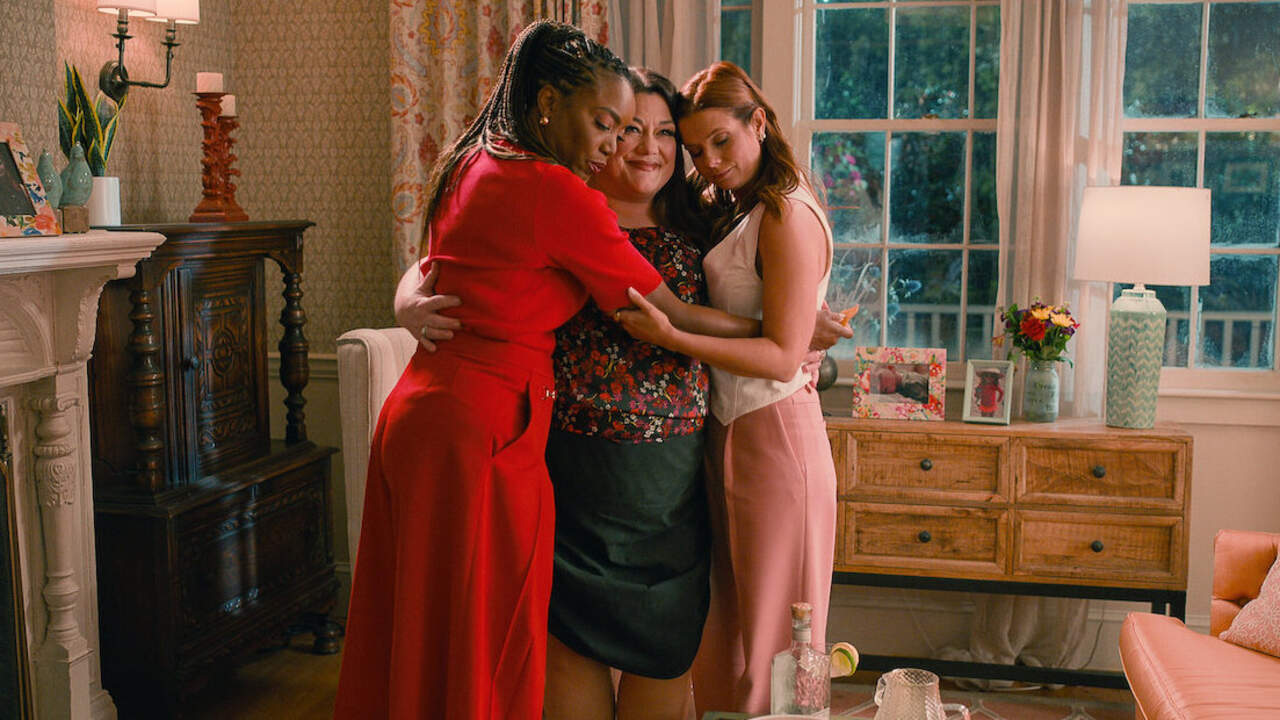 Sweet Magnolias Season 3 begins with Helen releasing Cal from Police Custody after a fight between him and Stu broke out in the last episode of the second season. He is guilty of the incident, but we know that it wasn't his fault. Maddie tried to comfort him about the situation still, Call doesn't seem to come back from this emotional hole soon.

Kathy (Ronnie's younger sister) is back in town. As she doesn't like Dana Sue, she is causing a lot of trouble and is the villain of this season. She is the one who vandalized Dana Sue's van and was caught as someone filmed it. Ronnie doesn't know the motives of her being back however Dana Sue needs to be more careful now as she is the trouble nobody asked for.

Cal is seen losing control and it is revealed that Isaac and Noreen's son share the same biological father. As Helen was proposed to by Ryan, she took time for him to respond. It is told that they shared a child whom she lost in a miscarriage. Helen also has a very slim chance of becoming a mother. It was heartbreaking to see this because the first episode of the first season showed how desperate she wanted to become a mom even though she was single.

Because this is the third season of the show which means it had a considerable fan following or audience, I don't think it is worth your time. Things like showing the emotional vulnerability of the characters are not what everyone can pull off, Sweet Magnolias did it. The audience will feel pity for Cal as the man had a good heart, it was just that things weren't in his favor. Whatever might happen in Serenity, Helen, Maddie, and Dana Sue didn't let it affect their relationship.

Maddie as a mother was fabulous. Right from the first season when she was going through a divorce till the third season in which she's with Cal, there is never a moment when you can say that the circumstances affected the way she treated her kids. If ever an award for the Best Mom in Netflix Series is given, she would be one of the nominees. There's a scene in which she talks to Ty about him leaving the game. I liked how she didn't put any pressure on him and supported his decisions.

I didn't like the series because too many things were happening simultaneously. There's a huge emotional baggage that's left to explode on our screens, and at times, it becomes too much. I won't recommend you to watch this over the weekend as instead of this you can watch something light. I agree that it has a good plot, good characters, and a great performance from the cast, but the emotional factor is too high.

Final Score – [5/10]
Reviewed by - Riya Singh
Follow @_riyasinghhh_ on Twitter
Publisher at Midgard Times