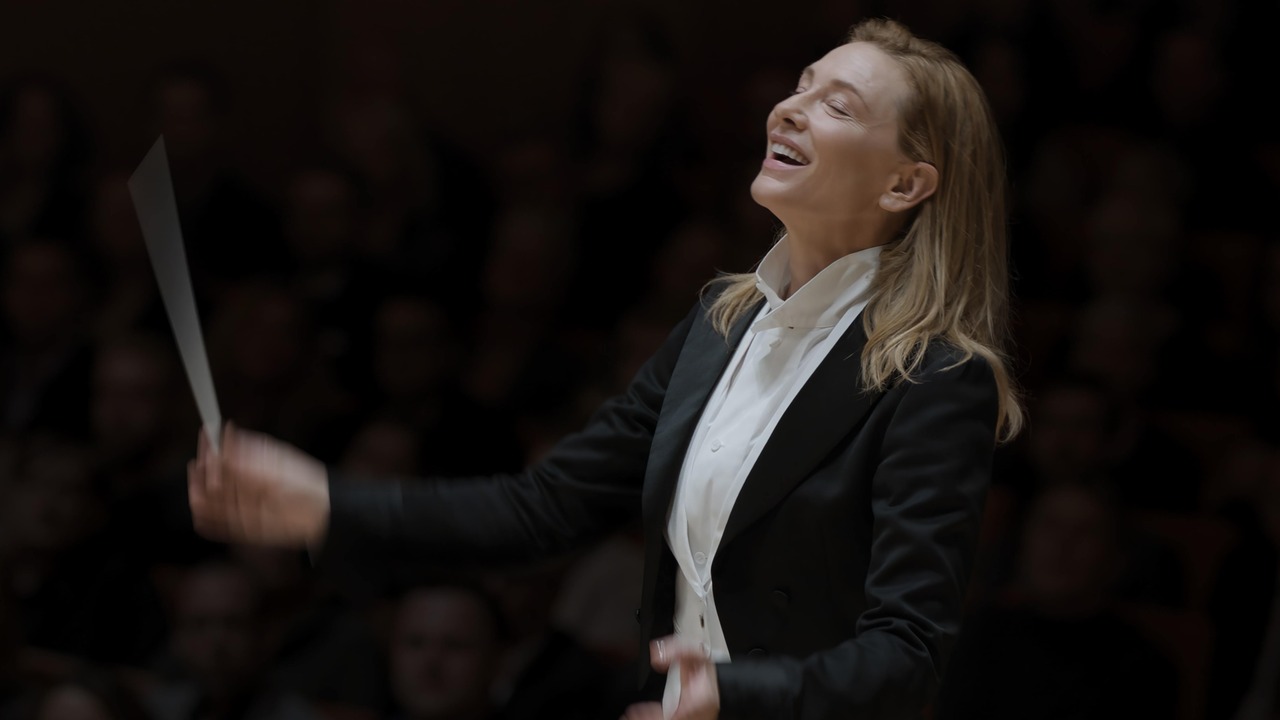 Tár directed and written by Todd Field is a film that takes place in the world of western classical music. It is about Lydia Tár who is considered one of the greatest, most achieved conductors/composers in this world. It has won over 60 awards and is nominated for countless more including over five categories at the Oscars. Today we take a layman's look into Tár and analyze the film's chances of bagging the Oscars while discussing how it is.

The film is poised to look like a biopic in every way. From the way that the marketing is done, with the title of the film and a massively talented actor Cate Blanchett playing the title character, to the opening scene of the film which has an actual famous interviewer talking about her countless accomplishments. It seems like it is a biopic of a figure that not many of us are aware of, but one that did exist and made a mark in the world of music. It is something that isn't conventional but it is still certainly interesting.

I'd say on a personal level, I have very mixed feelings about this film. It is a 2-hour 38-minute film that by any means isn't that easy to watch or digest. It starts with a very lengthy dialogue that evokes interest in the world, myths, and stories revolving around conducting and composing. However, the intensively difficult dialogue might almost feel foreign to the majority of viewers and sieve them out of the experience. At least initially, until the film slowly delves deeper into the main conflict of the film.

According to me, the film is about artists and their art and whether we can separate the two. Art is expressive in nature. I feel that when we look at someone's art we look at a personal part of their lives that they decided to display to the world. There is always an ugly side of people that they don't want to show. Artists, because of the way their life is publicized, don't have the privilege of keeping their ugly sides wrapped. Tár is all about that very notion.

There is a specific scene in the film that sets it all up according to me. The scene shot very beautifully in just one shot (and not just in a small area), deals with Tár taking a class at Julliard where she has an argument about this very topic. Whether an artist can be defined by their misdeeds instead of the art that they're known for. A student argues that since Bach was misogynistic, he never felt the need to listen to or attempt his compositions. Lydia, on the other hand, argues that if that were the case then pretty much everyone regardless of their artistic capability would be reduced to their gender, sexuality, or public deeds. The argument gets ugly. The rest of the film builds up to this notion though with Lydia's misdeeds haunting her.

When we talk about this film I think we need to understand that this film is very much Oscar bait. It has the recipe to win multiple Oscars. It has a celebrated actor pulling off a career-best performance, a conflicted main character who is deeply flawed but fun to watch, and some beautiful cinematography. It is fascinating in terms of how it discusses cancel culture and says quite a few things about it. However, I don't feel that Tár would stay with me. It didn't impact me in the ways I'd want a film like this to have. It is definitely a masterpiece in so many aspects that I don't even feel qualified to discuss but regardless of that, it isn't a film I will look back at any differently.

I wouldn't necessarily even recommend this film to you unless you're into slower-paced art films that have a deeply etched social commentary about success and separation of the artist from the art. If you want to see Cate Blanchett put forth a performance that is so remarkable and intense, that it overshadows some other impressive parts of the film, then you must watch this.

Despite my grievances with the film, It has done exceptionally well and I feel like it will definitely bag at least Best Actress if not Best Original Screenplay. It isn't quite a crowd-pleaser like Top Gun: Maverick but it has a sense of subtlety and originality that is lacking these days.

Final Score – [8/10]
Reviewed by - Aayush Chaurasia
Follow @AayushC44 on Twitter
Publisher at Midgard Times