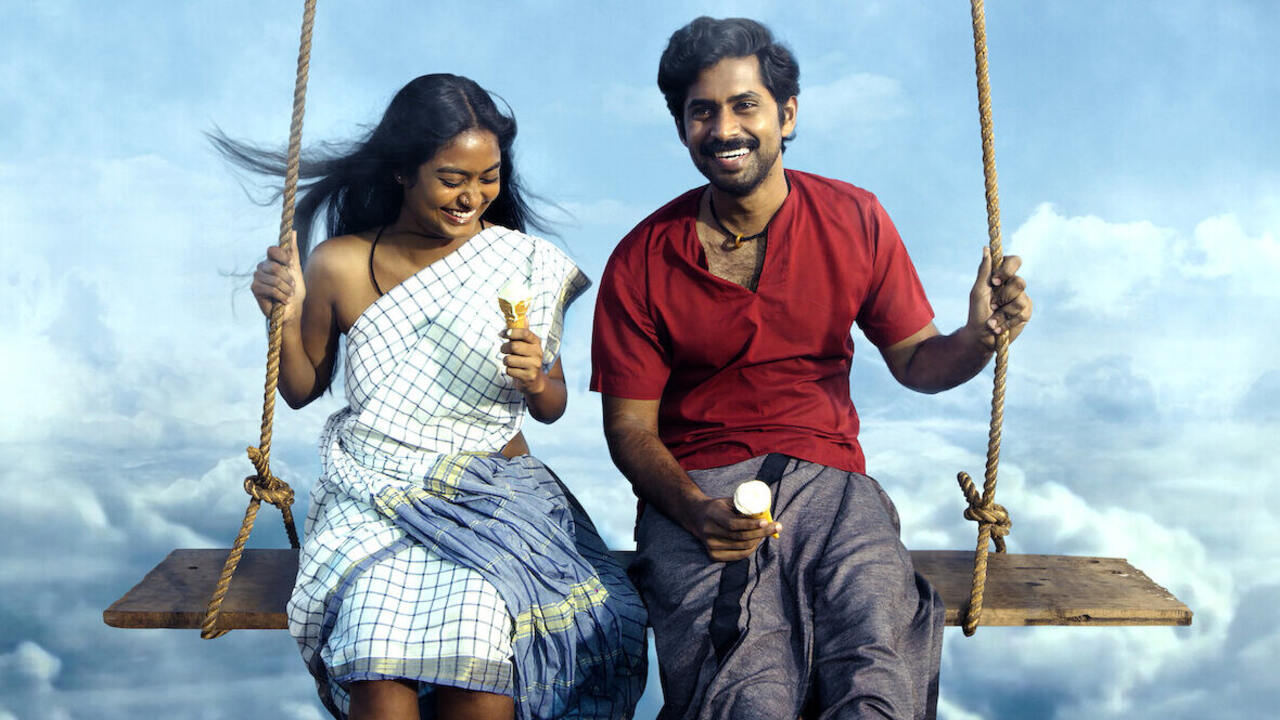 Thalaikoothal refers to a ritual - involuntary euthanasia - done on old people in rural areas. In Jayaprakash Radhakrishnan's movie, Palani (Samuthirakani) is asked to do the same to his father by his relatives and family. His wife, Kalai (Vasundhara), is annoyed at him because he pays more attention to his comatose father than anyone else around him. She complains to Palani that he has not yet given her talcum powder and that he smells like feces when he comes close to her. There is an unfinished house that Palani wishes to finish building with his father. Palani's familial situation, too, is as imperfect as that half-done house.

But Radhakrishnan doesn't just stop at the house. He turns sunflowers into human spectators staring at a forbidden romance and changes Palani's voice during a father-son conversation. These visuals are not only literal but also laughable due to cartoonish special effects. Radhakrishnan is less interested in telling a story and more absorbed in presenting a thesis. He propounds the idea of dying a natural death. "Every life that comes into this world must go on its own," says a father to his son. A line like this is not a dialogue. It's a statement. And Radhakrishnan, with his literal-minded words and images, bores us with his bald imagination. He shoehorns "poetry" into a predictable material, and after a while, his movie becomes insufferable.

Thalaikoothal suffers from illusions of grandness. Every scene wants to move our souls and hit us with deep ruminations. Radhakrishnan becomes so preoccupied with achieving "soul-stirring greatness" that he forgets to connect with us on the most basic level. He gives us a one-dimensional character and asks us to sympathize with his predicament.

Samuthirakani is a good actor, but he is stuck in a rut. He weeps and protests, and after a while, you realize there are no other interesting shades to his character. His Palani is a dull good guy whose goodness emerges from love. What's the source of this love? His father. A man who tells him not to kill animals. A man who falls for a lower caste girl, though it's impossible to logically explain why this man is so different from his family members (he is surrounded by people with backward-looking beliefs and attitudes). There is one explanation, but it's feeble: He is full of love, and that love has been transferred to his son, which is why Palani is so caring towards his father.

The only convincing character in Thalaikoothal is Palani's friend, Vemba (Aadukalam Murugadoss). He dismisses a priest and her superstitious rituals and says lines like, "Patience is what makes human a human. Else, he's just a beast." You think of him as someone with progressive thoughts, but he surprises us when he refuses to consult doctors regarding a pregnancy problem. Later, he again gives us a shock when he... I will leave it for you to find out.

In the flashback scenes, we see the relationship between the characters played by Kathir and Katha Nandi. The latter is presented with a sensual charm, but this sensuality never catches fire. Radhakrishnan handles sex with chastity (a man declares he will have his first kiss after marriage) and removes excitement from eroticism. The characters make out with a limp enthusiasm, and it's all too painful and tedious to watch. Radhakrishnan might have just euthanized us through this film because we stop feeling anything after a while.

Final Score- [4.5/10]
Reviewed by - Vikas Yadav
Follow @vikasonorous on Twitter
Publisher at Midgard Times