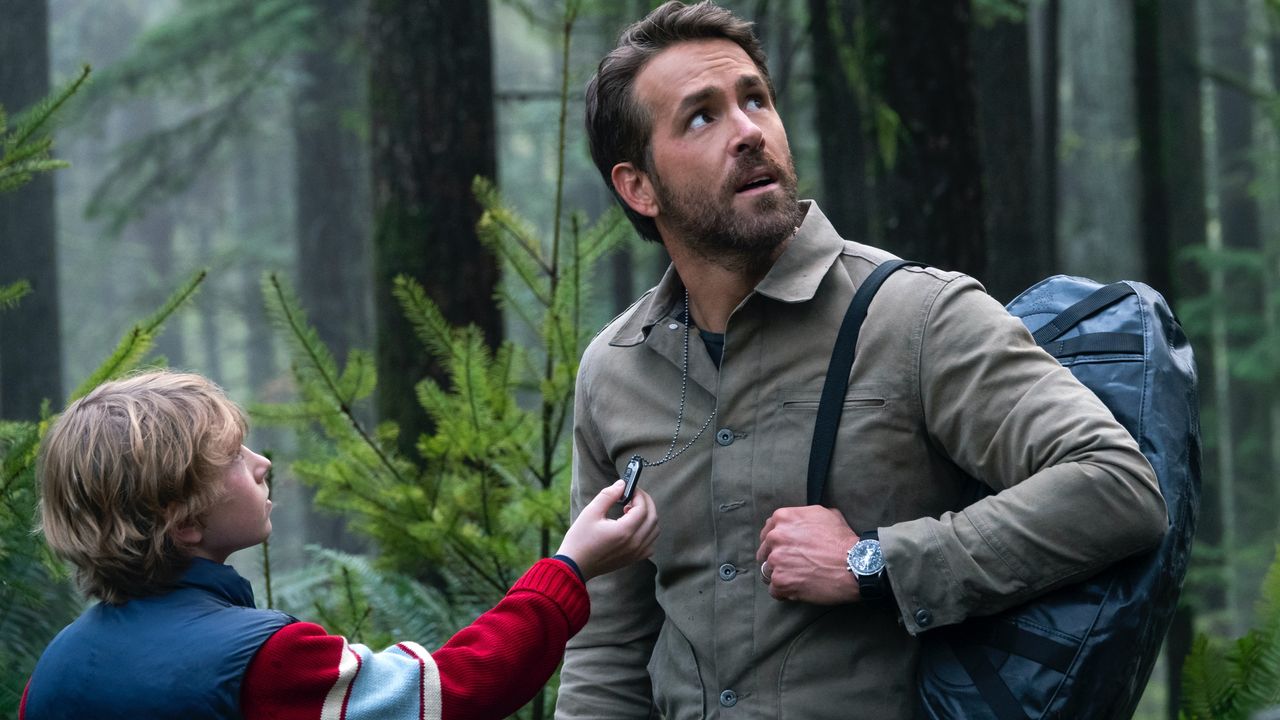 The plot of The Adam Project is new, yet the essence of Time Machine remains the same. In this movie, we see Ryan Reynolds playing the role of middle-aged Adam. There is also a young Adam whose role has been beautifully played by the child actor Walker Scobell.

Ryan time traveled so that he can reunite with his wife Laura (played by Zoe Saldana) who was killed by Maya. Things pick up the pace from this point only when he lands in 2022 instead of 2018. He not only had the motive of saving his wife but the whole universe from the evil creation of the Time Machine.

Why is Time Machine being called evil? This, our dear readers will come to know only after watching the movie that is currently streaming on Netflix.

The Adam Project is entertaining to watch since there is no buildup of seriousness. The movie has great action scenes and one will be in awe after seeing all those machines or flying objects. Mark Ruffalo is also seen in the movie and he is playing the role of Louis Reed, father of Adam. Louis is a scientist and he is the creator of the Time Machine. He'll have a great contribution to Adam's plans which one can watch in the movie.

Various themes have been covered in this movie, like a father-son relationship, mother-son relationship, love, revenge, humanity, and others. One wouldn't get disappointed after investing their time in The Adam Project. After all, it is Ryan Reynolds and Mark Ruffalo we are talking about. Those wondering about the concept behind the title, please go and watch the movie, you will love it.

All the actors have done justice to their role in this movie, and there won't be a point where the audiences will have to think about when this movie will end. There are many funny moments, and the sarcasm is also on point. The lovely dog- Hawkins is also very fun to watch.

One should watch this movie as it feels fresh. The audiences won't get bored or disappointed with this movie as it has everything a great movie has to offer. Just go for The Adam Project without any thought.

Final Score – [7/10]
Reviewed by - Riya Singh
Follow @_riyasinghhh_ on Twitter