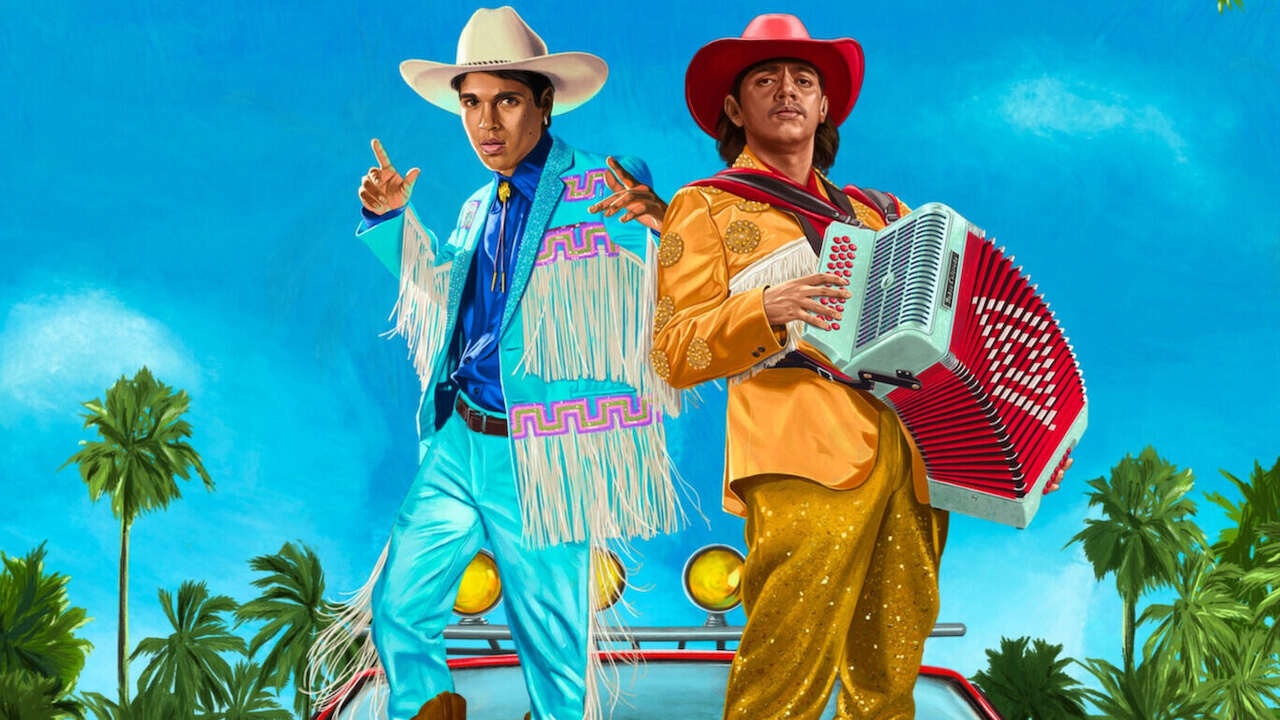 Netflix's latest original film, The (Almost) Legends, is a comedy-drama that follows two half-brothers reuniting in their hometown in Northern Mexico to participate in a car rally in honor of their deceased father. The film is a fun and touching tribute to family, culture, and adventure that will make you smile, laugh, cry, and cheer.

Romeo and Preciado are half-brothers who have not seen each other for years. They have a strained relationship due to their different personalities and backgrounds. Romeo is a rebellious and ambitious young man who wants to follow in his father's footsteps as a legendary car racer. Preciado is a humble and loyal young man who wants to honor his father's memory as a loving family man.

When their father dies, they inherit his prized car and his last wish: to participate in the annual car rally in their hometown. They decide to join forces and enter the race, hoping to win the grand prize and fulfill their father's dream. Along the way, they encounter various obstacles and enemies, as well as old friends and allies. They also discover secrets about their father's past and their own family history.

As they race through the scenic and lively town, they also embark on a journey of self-discovery and reconciliation. They learn to appreciate each other's strengths and weaknesses and to overcome their differences and conflicts. They realize that they are not just half-brothers, but also partners and friends. They also find out that they are not just almost legends, but also true heroes.

The film is set in a colorful and vibrant town that is full of life and music. The soundtrack features catchy and upbeat banda songs that add to the mood and energy of the film. The car rally scenes are exciting and thrilling, as the brothers face various challenges and obstacles along the way.

The film also explores the emotional and complex relationship between the brothers, Romeo and Preciado. They have a history of rivalry and resentment, as they both struggle with their father's legacy and expectations. They have to learn to overcome their differences and work together as a team while confronting their own fears and insecurities.

However, I felt that the film relies too much on clichés and stereotypes, such as the evil rival racer, the quirky mechanic, the sassy love interest, and the wise old mentor. These characters are not very original or realistic, and they do not add much to the story or the theme. For example, the rival racer is portrayed as a ruthless and arrogant villain who will stop at nothing to win the race and humiliate the brothers. He has no redeeming qualities or motivations, and he is simply there to create conflict and tension. He is a one-dimensional character who does not evolve or change throughout the film.

The film also does not show how they obtain the resources and equipment they need to compete in the race, such as money, fuel, spare parts, or tools. The film also does not address how they deal with the legal and ethical consequences of their actions, such as breaking traffic laws, damaging property, or endangering lives. The film glosses over these details and expects the audience to suspend their disbelief and accept them without question.

The best part of the film is the chemistry between Emmanuel and Azuara. They have a believable and dynamic relationship that carries the film. They have some great moments of banter, conflict, and bonding that make the audience care about them and their journey.

The rest of the cast is also good, but they don't have much to do. They are mostly there to support the main characters or move the plot forward. They could have been given more depth and personality, as they sometimes feel like stereotypes or props.

The (Almost) Legends is a film that will take you on a roller coaster of emotions, as you follow the story of two half-brothers who reunite in their hometown to honor their father. The film is a fun and touching tribute to family, culture, and adventure that will make you smile, laugh, cry, and cheer. The film has some flaws, but I really think it is an underrated gem that can constantly keep you entertained for a few hours.

Final Score – [7/10]
Reviewed by - Arpita Mondal
Follow @ArpitaMond33387 on Twitter
Publisher at Midgard Times