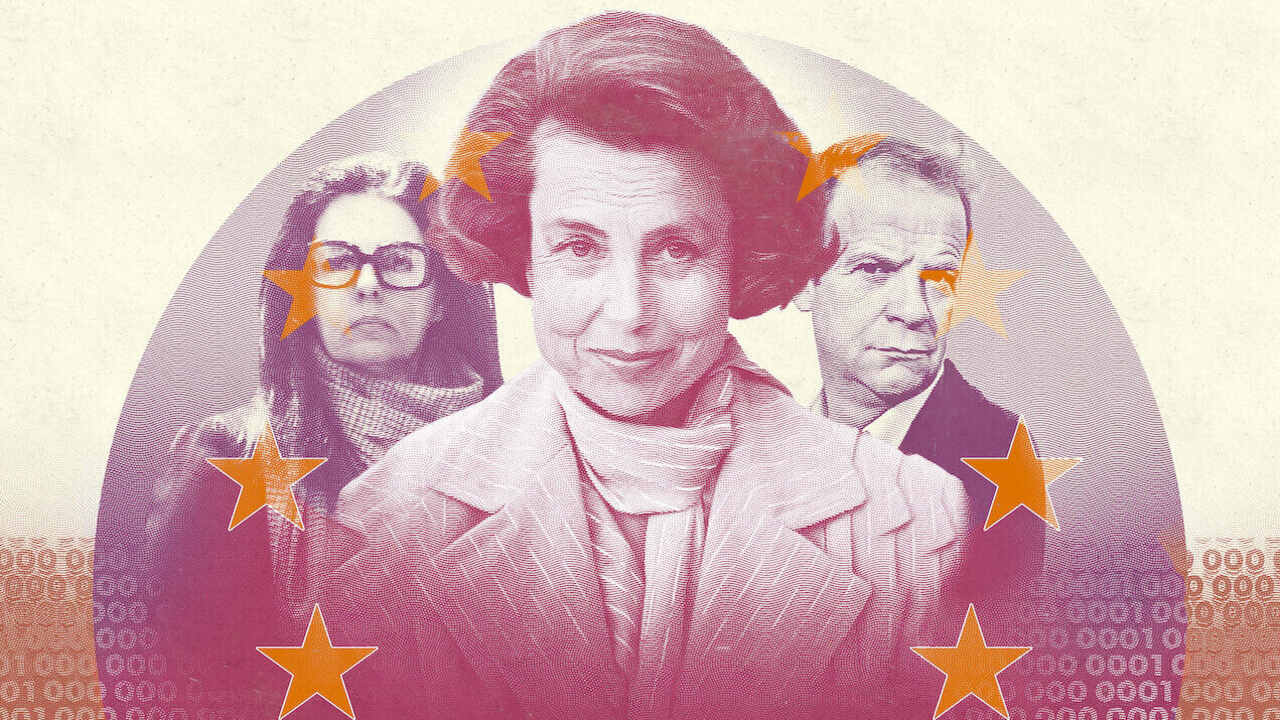 The opening scenes of The Billionaire, the Butler, and the Boyfriend create a sudden rush of excitement. The camera observes the characters doing the re-enactments from the ceiling as if spying on them. There is a quick, exciting rhythm in the way the information is provided to the audience. It's also somewhat fresh to see interviewees being introduced through whiteboards rather than inserting their names in the corner of the screen, which is what most documentaries end up doing. The tone is stimulating in the beginning because we are introduced to the wealthiest woman in the world, Liliane Bettencourt - one of the principal shareholders of L'Oréal. The documentary seduces us with details regarding Liliane's opulence. She was someone who never thought twice before writing a check for, say, three million euros.

Liliane had a husband named Andre Bettencourt, but he wasn't interested in women. This couple had their own individual existence. This means Liliane was a rich and unhappy woman. You can even say this made her vulnerable. Enter François-Marie Banier, a photographer who "opened up" Liliane's world. He introduced her to celebrities and made her buy expensive art. He is described as an "excessive" person - very direct in his conversations. For instance, he will tell you your lipstick looks horrible without hesitation. Banier's brash, unapologetic behavior (he apparently peed on the roses planted in Liliane's garden) had a hypnotizing effect on Liliane. In fact, she found him so lovable that she gave him large amounts of money without facing any dilemma. He gave her joy; she thanked him with loads of cash.

If this relationship doesn't ring wedding bells, that's because Banier is homosexual. But is he really, though? Did he actually exploit Liliane's trust for monetary rewards? At one point in the documentary, we learn that he asked Liliane to adopt him as her son. This would place him in the same position as Liliane's daughter, Françoise Bettencourt Meyers. As The Billionaire, the Butler, and the Boyfriend progresses, more secrets come out of the shadows. One of them informs us about the butler, Pascal Bonnefoy, who used to secretly record the conversations between Liliane and her friends/guests. At first, he was scared he would get caught. But slowly, he developed confidence.

These recordings bring more details into the spotlight. A political scandal is uncovered as people discover that Nicolas Sarkozy - for his election campaigns - used to take money from Liliane. A newspaper article labels this corruption as French Watergate. Soon, more culprits, accused of taking advantage of Lilian, come forward. One of them turns out to be her lawyer (he wanted to purchase a yacht). The accused, meanwhile, constantly state that they are innocent. Françoise, obviously, thinks otherwise and decides to file a complaint against Banier for exploiting her mother's wealth. After inheriting her mother's shares, she fires all the staff members.

Look carefully, and you will see that The Billionaire, the Butler, and the Boyfriend is about a lonely, rich woman who finds excitement in the company of a man and then finally returns to her earlier emotional state by being cut off from her best friends. Directors Baptiste Etchegaray and Maxime Bonnet follow a coherent structure that smoothly flows from one thread to another. The visuals, though, lose their strength after a while. The overhead shots become monotonous, and the images of withering flowers feel too literal and laughable. The documentary is not bad, but it could have been better.

Final Score- [6.5/10]
Reviewed by - Vikas Yadav
Follow @vikasonorous on Twitter
Publisher at Midgard Times