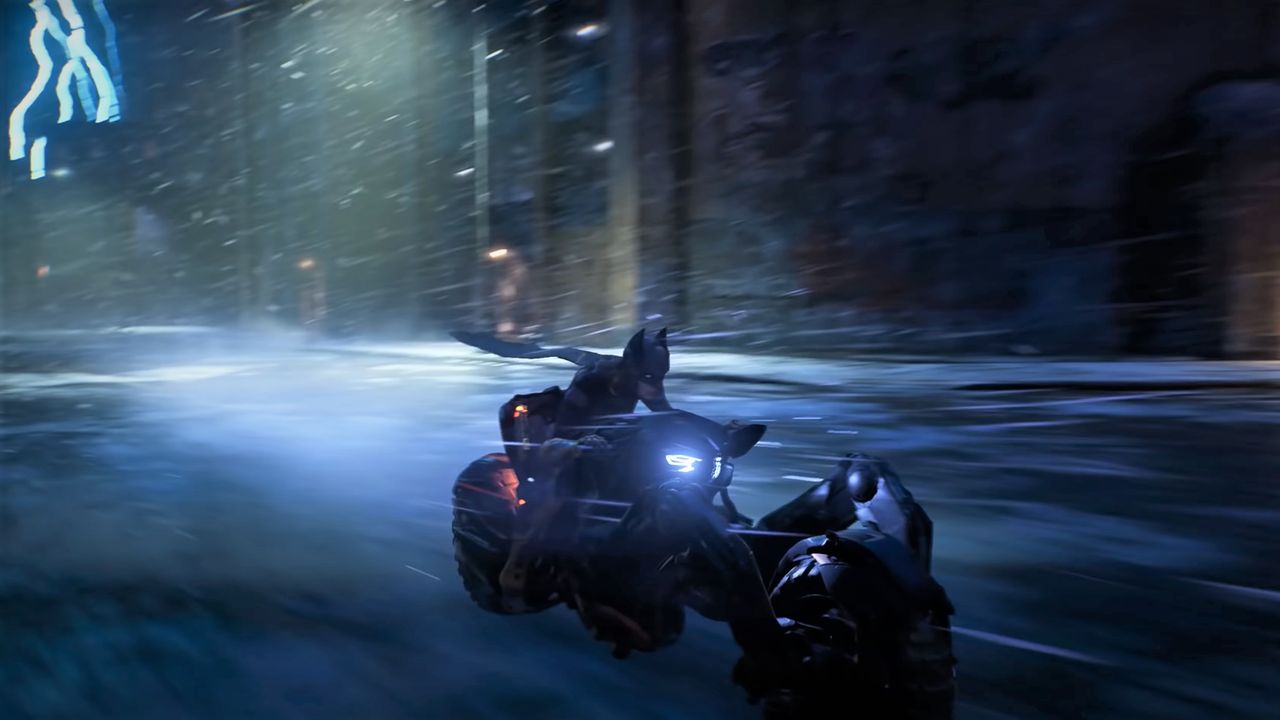 DC's 'Gotham Knights' Series has officially begun filming on its pilot episode this Monday in Toronto, Canada. The leading actors part of the CW series confirmed the production start via their Instagram stories.

The pilot is expected to wrap up production in the first week of May. 'Gotham Knights' is yet to receive a full series order from Warner Bros. TV and CW, which is likely to happen after the internal review of the pilot.

In Gotham Knights, After Bruce Wayne's murder, his rebellious adopted son makes an odd alliance with the children of Batman's enemies when they are all wrongfully accused of killing the Caped Crusader. This rogue band of outcasts must fight to clear their names as the city's most wanted criminals. But, in the absence of the Dark Knight, Gotham becomes the most dangerous it has ever been. However, hope can be found in the most unexpected places, as this group of mismatched fugitives will become the Gotham Knights, the city's new generation of saviors.

The series stars Oscar Morgan as Turner Hayes, Fallon Smythe as Harper Row, Tyler DiChiara as Cullen Row, Olivia Rose Keegan as Duela, Navia Robinson as Carrie Kelley, Misha Collins as Harvey Dent, Anna Lore as Stephanie Brown, and Rahart Adams as Brody.

Below is the full cast description:

Anna Lore as Stephanie Brown: Stephanie was nurtured on a steady diet of brain teasers and puzzles, and her sarcasm is only matched by her intelligence. She's developed her talents to the point that she's a powerful coder. Her greatest gift, though, maybe hiding a less-than-ideal family situation.

Misha Collins as Harvey Dent: Harvey Dent, Gotham's flamboyant and hard-charging District Attorney, walks with a swagger. Harvey's idealism and single-minded pursuit of justice would ironically and tragically transform him into Two-Face, one of Gotham's most fearsome supervillains.

Oscar Morgan as Turner Hayes: Despite the murder of his biological parents, Turner stays strong and determined to live up to the name of his billionaire adoptive father, Bruce Wayne. Turner, while charming and soulful, has never felt at ease in this society of wealth and privilege.

Olivia Rose Keegan as Duela: Duela is a survivor above all else, abrasive, unpredictable, and a touch insane. Born in Arkham Asylum and abandoned by her father — Gotham's most dangerous man – Duela molded herself into a vicious combatant and skilled thief.

Navia Robinson as Carrie Kelley: Carrie negotiated her way into being Batman's unlikely sidekick because she was fearless, idealistic, and incredibly plucky. If there's a fire or someone in need, she's the first to arrive. Just as long as she gets home before curfew.

Fallon Smythe as Harper Row: The blue-haired bisexual, described as streetwise, caustic, and frequently underestimated, is a skilled engineer who can fix anything. But what Harper wants is for her and her brother, Cullen, the one person she trusts, to mend their broken lives.

Tyler DiChiara as Cullen Row: The transgender youngster is tired of being polite and cooperative after years of disguising his true self from an abusive dad. Cullen, who is smart and excellent at reading human characters, is prepared to fight his own battles.

Rahart Adams as Brody: Brody, who is self-assured and charismatic, has both the brains and the looks – and he knows it. His arrogant attitude, however, masks his nervousness and jealousy of everyone who challenges him.

Written by Batwoman trio Chad Fiveash, James Stoteraux, and Natalie Abrams, the series is produced by Berlanti Productions in association with Warner Bros. Television. Fiveash and Stoteraux are the executive producers alongside Greg Berlanti, Sarah Schechter, and David Madden. Abrams is also co-exec producer, while Danny Cannon is directing and executive producing the pilot.