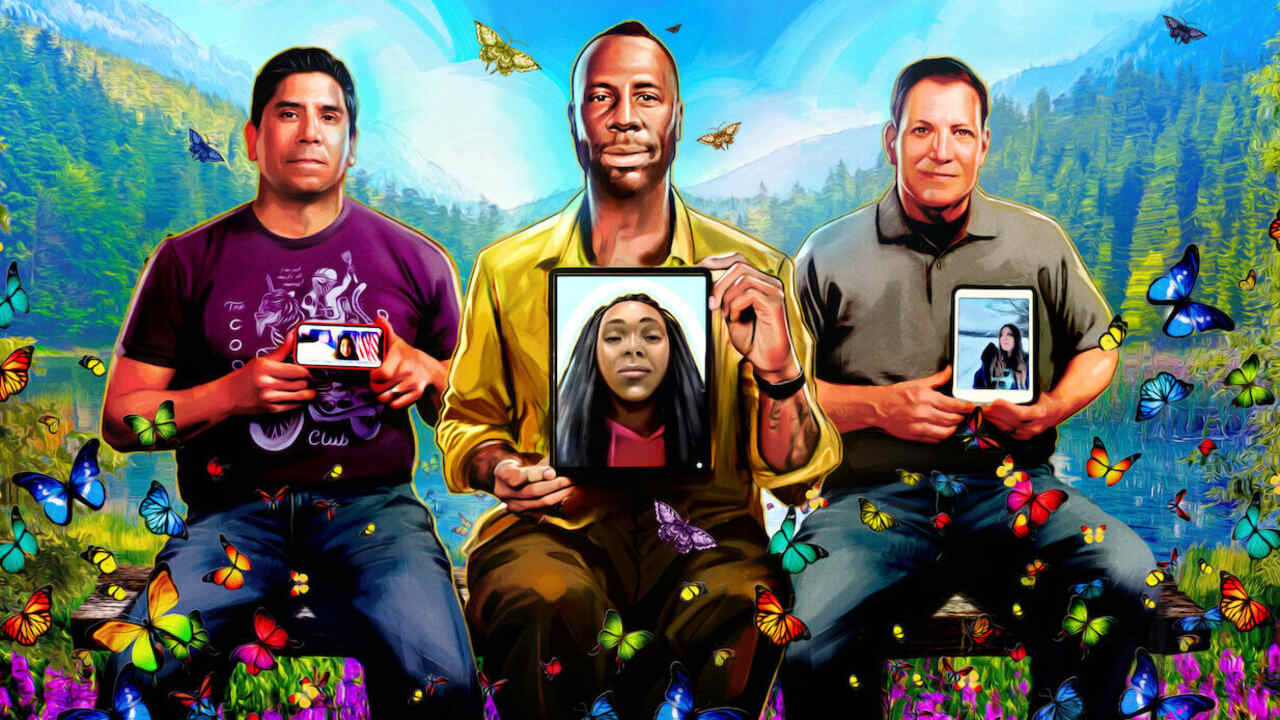 Although the time duration of this Netflix documentary is just 11 minutes, it has said so much in that limited time frame. Six dads in March 2022 gathered for a weekend in rural Oklahoma to bond over their shared experience as fathers and how they dealt with themselves and society upon knowing about their kids' identities.

Stephen Chukumba (the father of Hobbes), Frank Gonzales (the father of Libby Gonzales), Jose Trujillo (the father of Dan), Peter Betz (the father of Samantha), Dennis Shepherd (the father of Matthew), and Wayne Maines (father of Nicole Maines) are seen sharing their experiences and bonding. It was a very wholesome conversation that everyone needed to listen to.

The documentary starts with how they liked sharing time and what they wanted to teach their kids. How they think about their child's safety in a world that is so cruel to trans people is something we need to deeply think about. Stephen shared how he thinks about his child's safety when he steps out of the house because he is a black trans man in America. He knows that all parts of the country aren't safe for trans people. Dealing with an insecurity like that is always tough because society hasn't accepted trans people despite them becoming vocal about equal rights.

Peter shares his daughter's casein and when she started talking with her other classmates, it went bad for her as they started leaving her. Even the parents of the kids had a role in that because the parents also lost all their friends.

All the dads from different backgrounds sat at the table, feeling a sense of comfort and having faced the same shit that went around about how their kids were treated. Jose shared about how his son's humanity was questioned apart from his rights.

It is Stephen's story that hurts you the most. Even his psychiatrist friend didn't support him and talked in a way that sent a wrong message about how if that had happened in his home, he wouldn't have accepted it. Coming from a psychiatrist, belonging to a medical fraternity that is supposed to make people feel comfortable in their skin, it was a hard blow. Despite being a single father, Stephen took the responsibility and provided a safe space for his kid.

Every father has been given adequate time to tell their experiences and that's a great thing about the series as this is how we know what these dads had to face to be the backbone of their children. It is more than just about wearing capes because the dads in most cases are the ones who don't accept their kids.

The second phase of the documentary is about facing reality. Following is the third phase of the short documentary which is about acceptance. What these dads had to hide and what was it they were afraid of? Some of the dads even felt uncomfortable around their kids. Matthew was lost due to the constant bullying and was killed. Although this became a piece of national news, has the world changed? This documentary will make you think about many things and question your beliefs.

Final Score – [8/10]
Reviewed by - Riya Singh
Follow @_riyasinghhh_ on Twitter
Publisher at Midgard Times