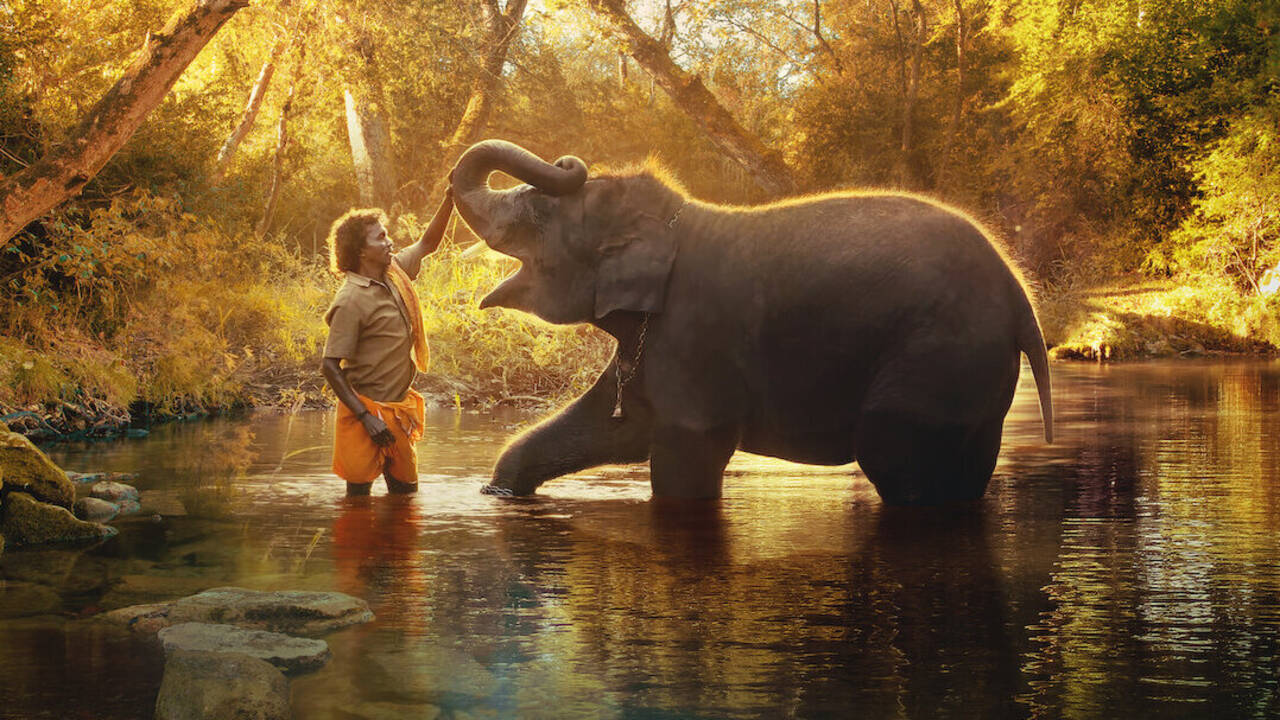 The Elephant Whisperers is a Netflix documentary that covers the life of a couple who takes care of elephants. The documentary has a run time of 41 minutes and mostly covers the wildlife and the people living close to them.

In the documentary, we are introduced to a couple from Tamil Nadu called Bomman and Bellie. They live near the forest area in Tamil Nadu and naturally have a relationship with the animals of the forest. Raghu was an orphaned elephant that they decide to take care of. This documentary is their story of parenting Raghu, his daily mornings and evenings.

This is a short documentary with many heart-warming scenes. Raghu is a baby elephant and he is the most exciting thing in this documentary. We are given a glimpse into Raghu's daily life with the couple. They talk about his habits, what he likes to eat, and how he behaves. Raghu is taken care of as their child and nothing less than that.

Through Raghu, we are also given a glimpse of Bomman and Bellie's life. Raghu and the forest are their worlds, and that's what they live for. Through each detail, they speak about the forest, and Raghu, the love they have, is visible. Bellie is a widow who lost her daughter. She remembers how Raghu helped her throughout her painful days and became a child to her. Bomman and Bellie are the only couples who raised two orphaned elephants in South India.

The documentary is peaceful and heart-warming throughout. From the story to the background music used, Raghu and the couple's bond, everything makes this documentary an amazing watch. The documentary has a great pace as the couple reveals more about Raghu and how they got to raise him.

The documentary has focused on the story of the couple and Raghu and has successfully left out any other unnecessary elements. This allows the audience to enjoy the content of the documentary with so much ease.

Anyone who enjoys stories based on wildlife will be able to enjoy this short documentary film. The film has shown nothing but the lovely moments between Raghu and the couple. The ending of the documentary is bittersweet. The hardships the couple went through will be shown towards the end of the film which makes it a bit sad but yet we will be happy to see how they try to be joyful and content with what they can. This documentary should be a must-watch for everyone since the story is too good. The documentary has all the capacities to leave you happy as it beautifully shows Raghu, his tantrums, and the couple's happy moments with him.

Final Score – [8.5/10]
Reviewed by - Poornima Balsu
Follow @BalsuPoornima on Twitter
Publisher at Midgard Times