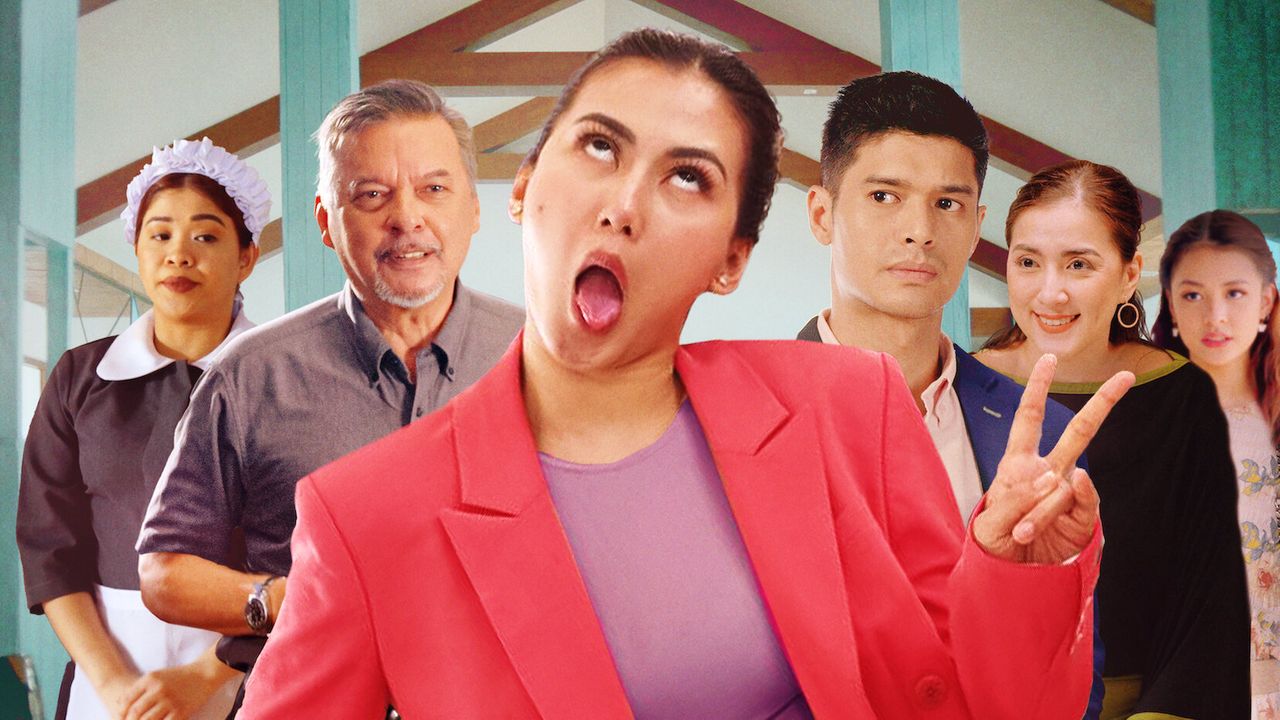 Despite getting caught in a scandal, it was not money that Belinda wanted. She always wanted to get her father's affection and desired to never disappoint him. He meant a lot to her as till now she knew that she was an orphan. So, one day after discovering that she has a father, she changed herself as per her father's standards. Coming from Nalapok, she was unaware of the lifestyle owned by rich people. For her father, she completely transformed herself.

The dedication of a daughter towards her father could also be seen at some points. Despite being accused of stealing money, she simply exited her father's life. It was only one thing that she could not tolerate, and that was, to disappoint her father. A lovely father and daughter bond is shown in the film.

The Entitled has a simple start. A poor girl comes from slums, and she suddenly gets to know that her father is a rich businessman and owns numerous hotels. It was like she is poor, and suddenly she wakes up from a dream, and in reality, she turns out to be the daughter of a rich dad. Snap! she is rich now.

The character of Belinda is crazy. She does all the weird stuff and is a complete drama queen. There are certain scenes in which she is openly talking about being wet or wanting to kiss Jacob (the attorney). The ending was also lovely. He was the one who completely changed her, and she absolutely adored him.

Clearly, the aim of the movie was not to make sense. The creators simply wanted their audience to enjoy the film, and they were successful. You don't need to find logic in the movie as it would spoil the fun.

In my opinion, Alex Gonzaga's acting stopped the film from being a disaster as her acting was great. The character of Monina also gave its own charm to the film. It would not say that it is a romantic comedy as mostly it is solely comedy. Maybe this film failed to justify its genre, and that's the only thing it lacks.

You will laugh seeing Belinda doing those crazy things. Whenever there is some important event, she either ends up throwing or has to go to the toilet. Her gastrointestinal issues are a major problem. The Entitled is not a unique film, and many similar films have been made before. It is a comedy that makes The Entitled worth your watch. Do not expect much from the movie as it is just a one-time watch with a simple plot.

Final Score – [6/10]
Reviewed by - Riya Singh
Follow @_riyasinghhh_ on Twitter